Photos courtesy of Mckenzie Cunningham

Mckenzie Cunningham used to fail art class.
Cunningham has created art since kindergarten, but said she is now finally starting to accept that she is an artist.
"I've kind of been in an on-and-off relationship with art for a long time," Cunningham said. "Once I stopped doing it for class it felt a lot different. It doesn't feel like it's your own art when [teachers] are telling you what to do and giving directions."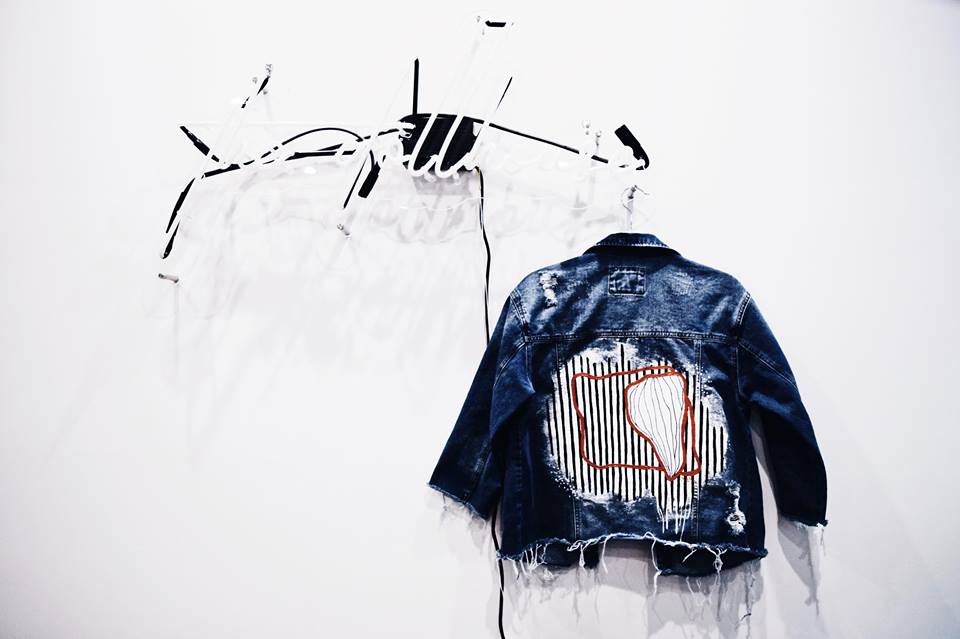 Cunningham started as an Art major at Pepperdine, but said she ran away from it since she arrived by taking general education classes and putting off taking any of her major classes.
Art became a way for her to get into Pepperdine, Cunningham said. She said she had poor grades in high school, but her artistic abilities enabled her to get into college.
"I'm an Art major, and I'm on an art scholarship, but I saw it as a burden because it was my way into Pepperdine," Cunningham said. "So I used art to get in and to save my life. I really wanted to come here, and it was too late for me to fix my grades and everything because at that point, I wasn't going to come anywhere near a school like this."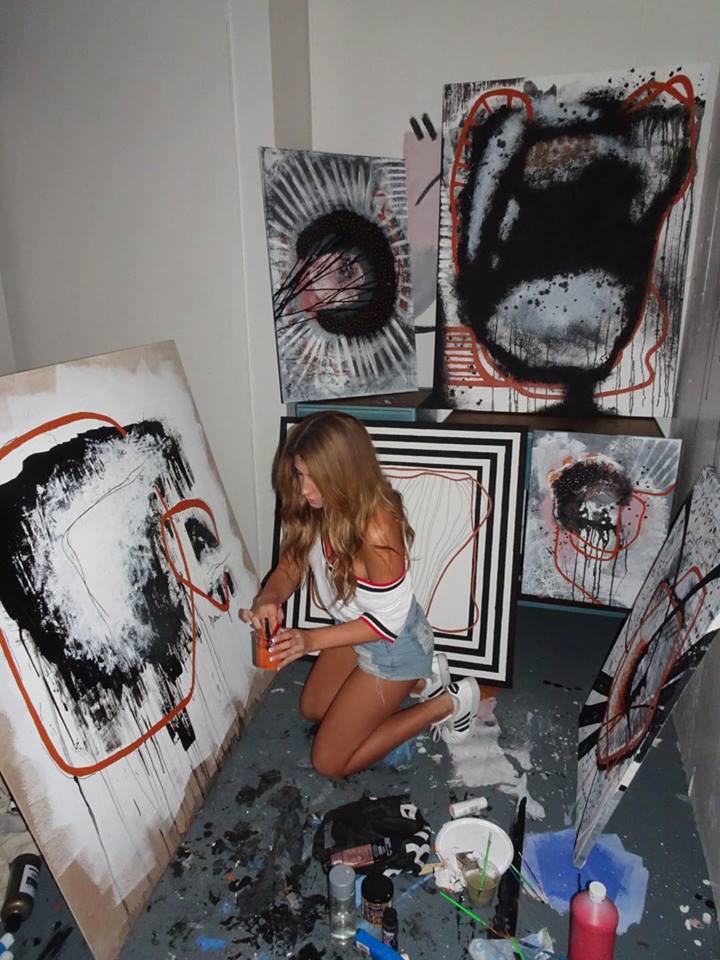 Reconciling with the idea of being an artist, junior Cunningham started to paint again last semester.
Cunningham creates contemporary and modern art, and documents it on her Instagram and website. She primarily uses black, white and burnt orange to express herself within her abstract pieces on canvas, denim jackets and champagne bottles.
"Black and white is how I present myself, but the burnt orange is actually my art because it has to has to do with me becoming an artist," Cunningham said. "Burnt orange is a color I really hate, so I decided to use it in my work because I hate it so much. It represents everything I hate, and how I hated being an artist. As I started using it, I started loving it more and more. It's kind of the process of me loving these parts of me."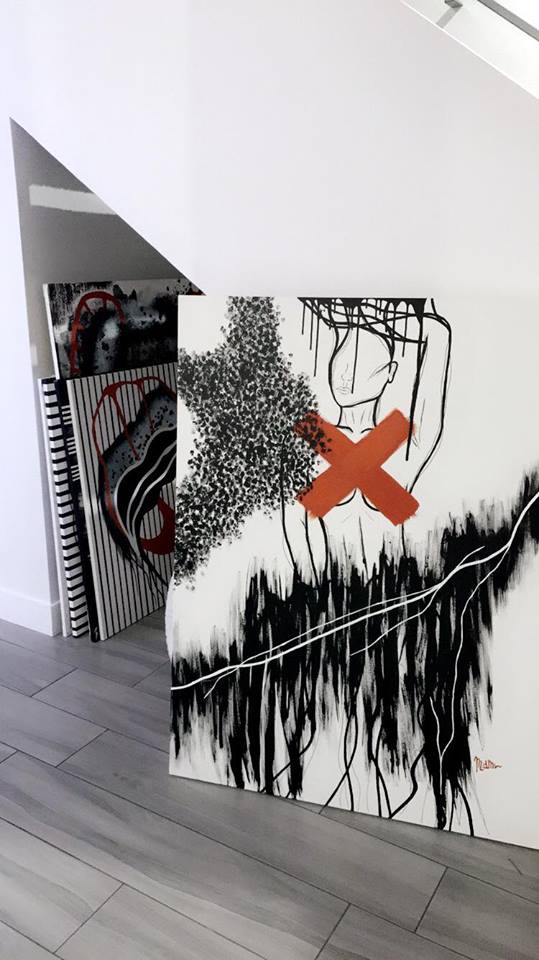 Despite running away from being an artist, Cunningham said she is having an art show for one night at the end of the semester at a gallery in Los Angeles. She said she hopes the event will help her see if she can make it as an artist.
"I invested everything into [the show] for my one shot," Cunningham said. "I wanted to put it on by myself. If anything I have pictures for a portfolio, but it's more just if I can know if I can really do it or not. Right now I don't know if I can."
The gallery will be open for one night Friday, Apr. 6 in Los Angeles.
____________
Follow the Pepperdine Graphic on Twitter: @PeppGraphic