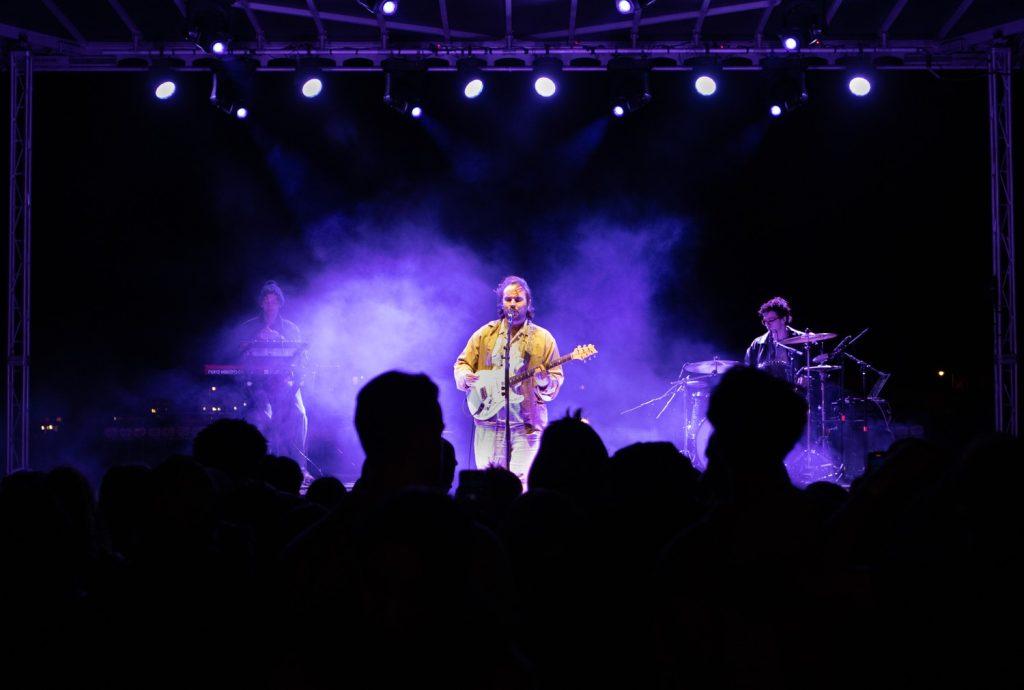 Fiji Blue sings at PSMA as fog takes over the stage March 25. Fiji Blue sang original songs including "Outside" and "Waves." Photo by Sammie Wuensche
Sunshine, music and good vibes brought students to Alumni Park for the 2023 Pacific Sounds Music and Arts Festival (PSMA).
The Student Programming Board hosted a night of music and food March 25 with over 450 attendees, according to CampusGroups. The performers included Ellee Duke, Jayo and Fiji Blue. Board Event Planners, junior Andrea Mella and senior Messiah Israel said they have been planning PSMA since summer 2022.
"It's really, really rewarding to be here, because the Board, we stand for building community and for bringing Pepperdine together," Mella said.
Planning for PSMA
From brainstorming visuals for event graphics to looking for artists to bring on stage, Mella said her vision was brought to life. In high school, Mella was a member of the Associated Student Body (ASB) and had planned a music festival for musical artists.
Now as a member of the Board, she said she was excited to plan a bigger event with a substantial budget and recognized artists.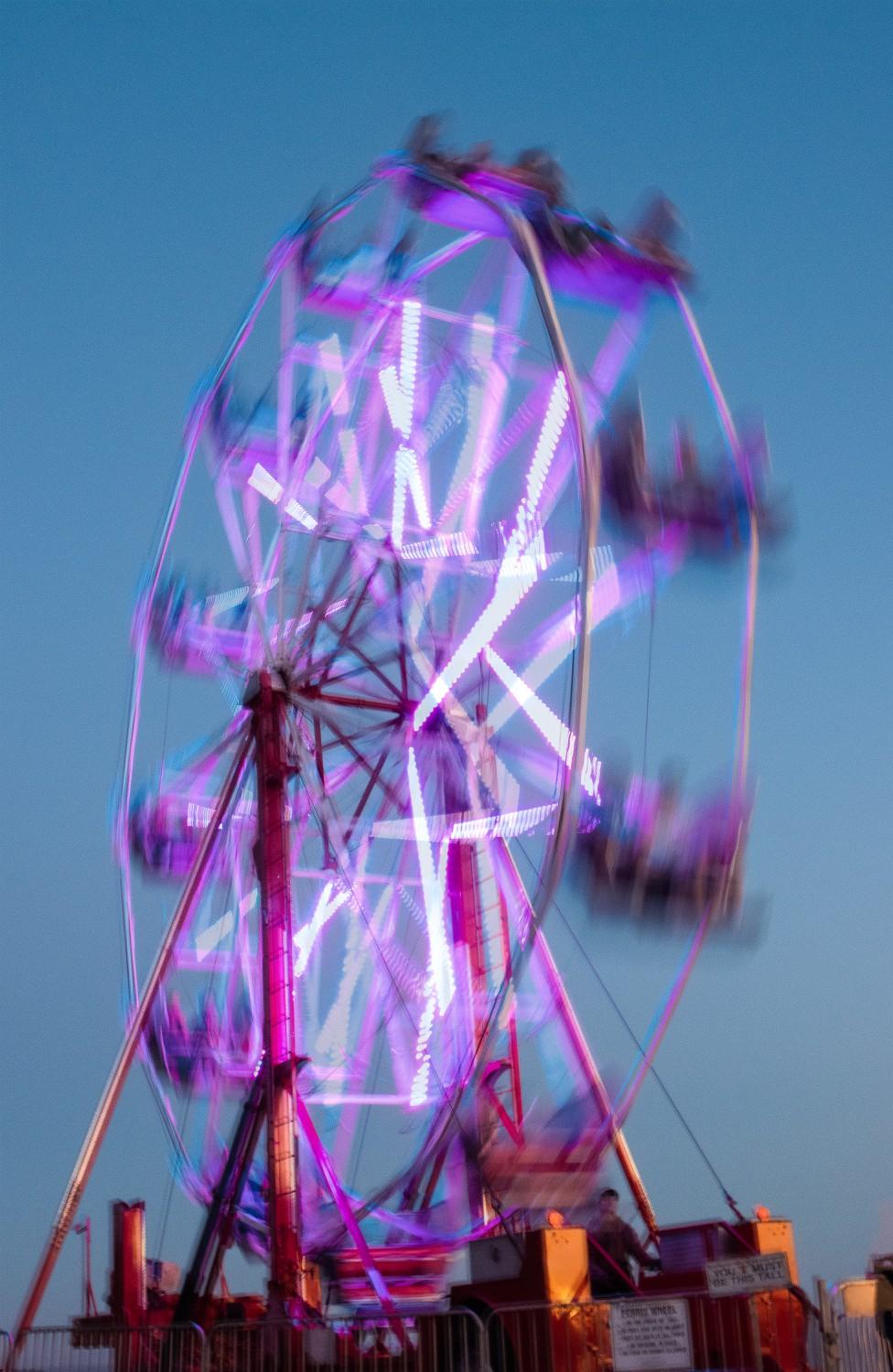 "It's kind of crazy to think it's happening now," Mella said. "It's like my baby; I've been planning it for so long."
Fiji Blue
Mella was particularly intrigued to see indie-pop band Fiji Blue perform, and she said the band was thrilled to play at PSMA.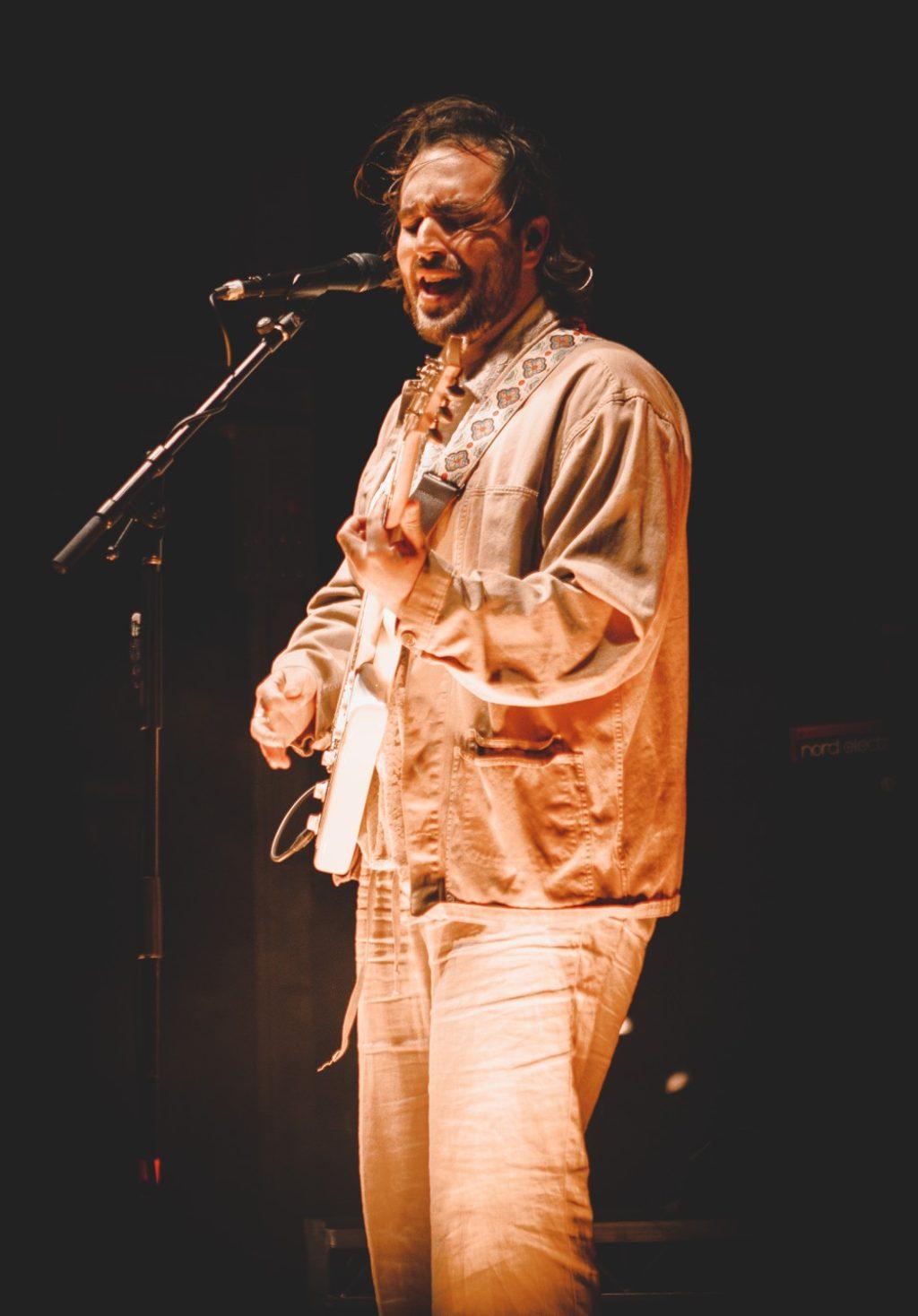 For senior Danny Moreno, he said Fiji Blue is his favorite band.
"I remember mentioning it to Andrea and Claire [Lee] early in the semester, and I'm so happy their [Fiji Blue] is performing," Moreno said.
There were two songs Moreno said he hoped to hear: "Day by Day" and "Feel Something," both of which Fiji Blue performed.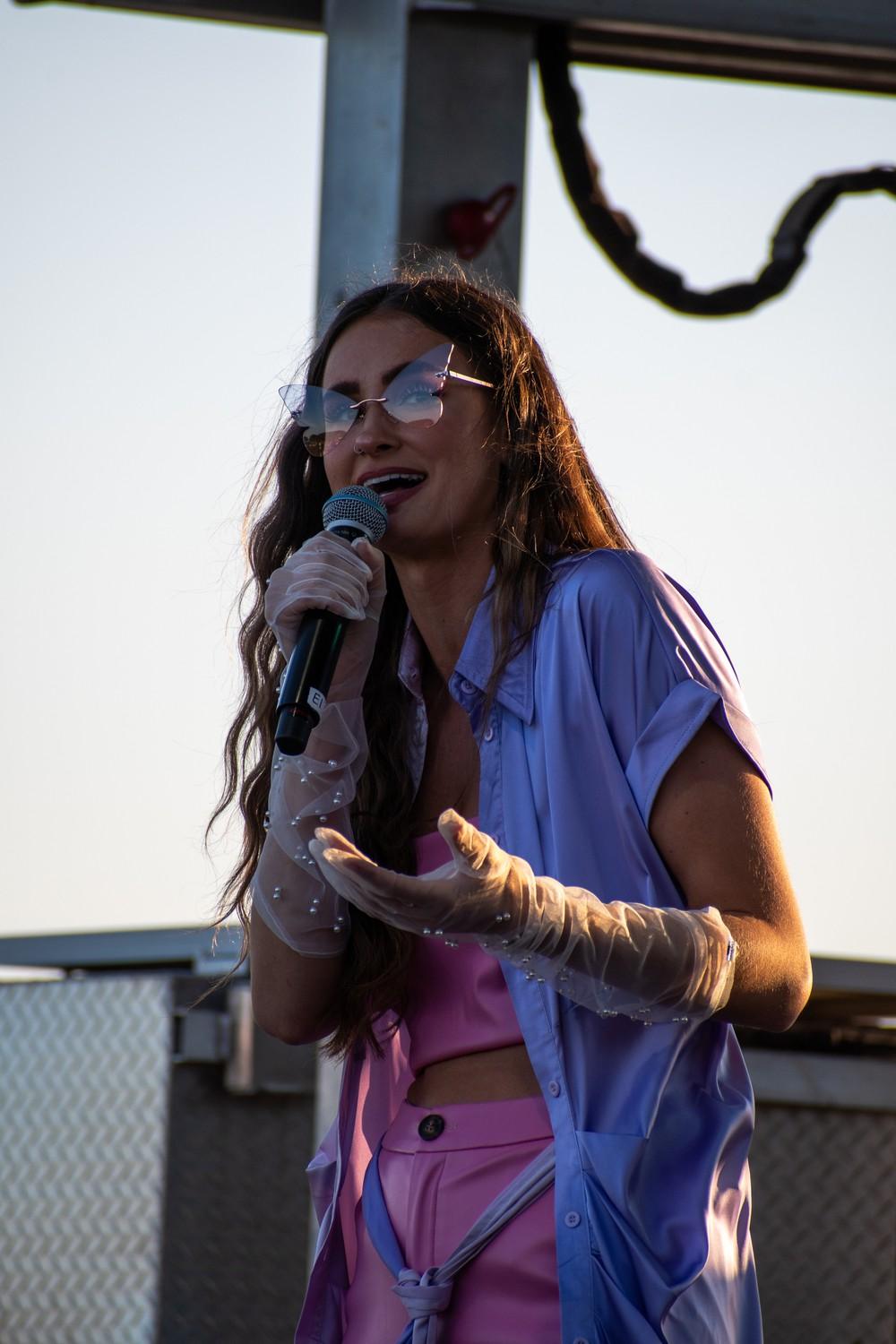 Food & Music
Like Moreno, sophomore Cat Davis said she came to PMSA for the live music.
"I remember the music being really cool [last year]," Davis said. "Everyone was into it. It was a really nice moment enjoying music and being outside."
Davis said the good vibes and community feel was the reason she returned to PSMA this year.
"Free food, free music, I mean 'I'm there,'" Davis said.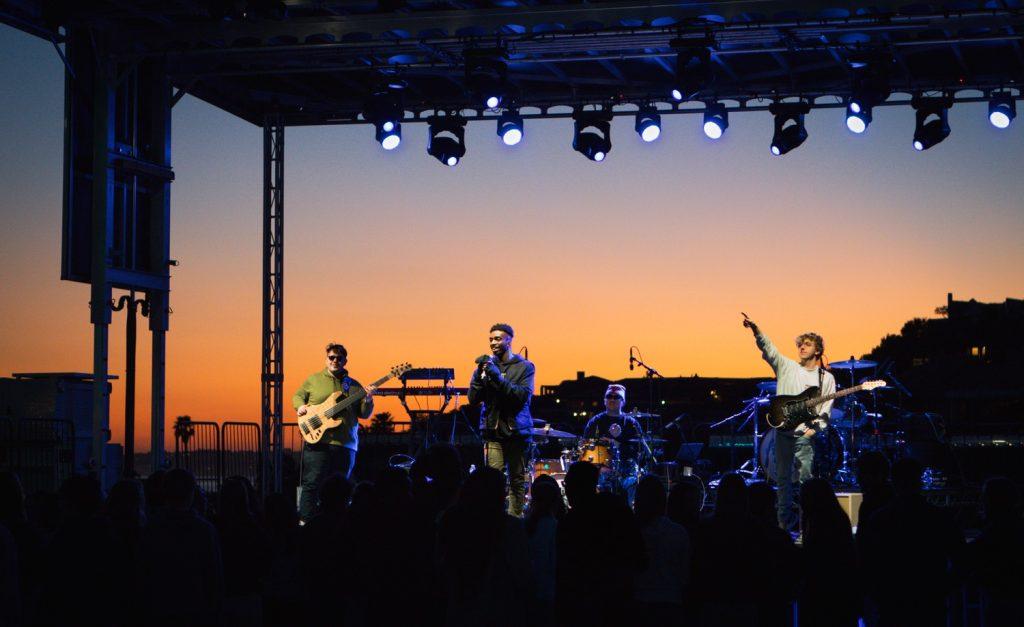 The Board gave students one ticket for free food from a Korean fusion or taco food truck along with the famous Ferris wheel. Because of the heavy winds, the student art exhibition was only available through QR codes, Mella said.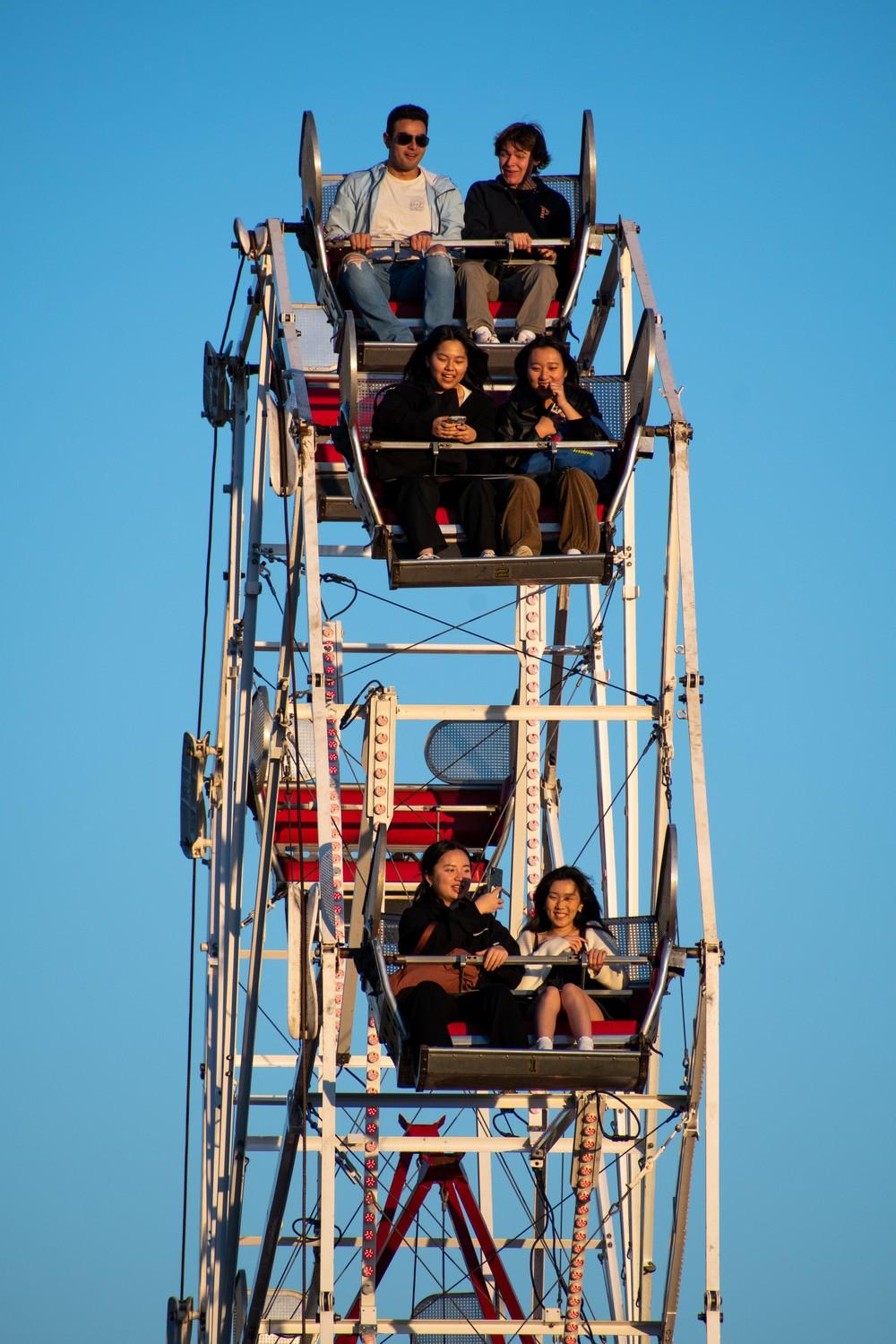 Covered in pink and purple from head to toe, Utah pop singer Ellee Duke opened the night with tunes to dance to. She engaged with the audience by tossing chapstick and custom hoodies to the crowd.
"[Performing at Pepperdine] was just right up my alley," Duke said. "I feel like the 18 to 25 is like my demographic. I feel like I just have so much fun with your guys' energy and we're just kind of on the same wavelength and kind of experiencing a lot of the same things."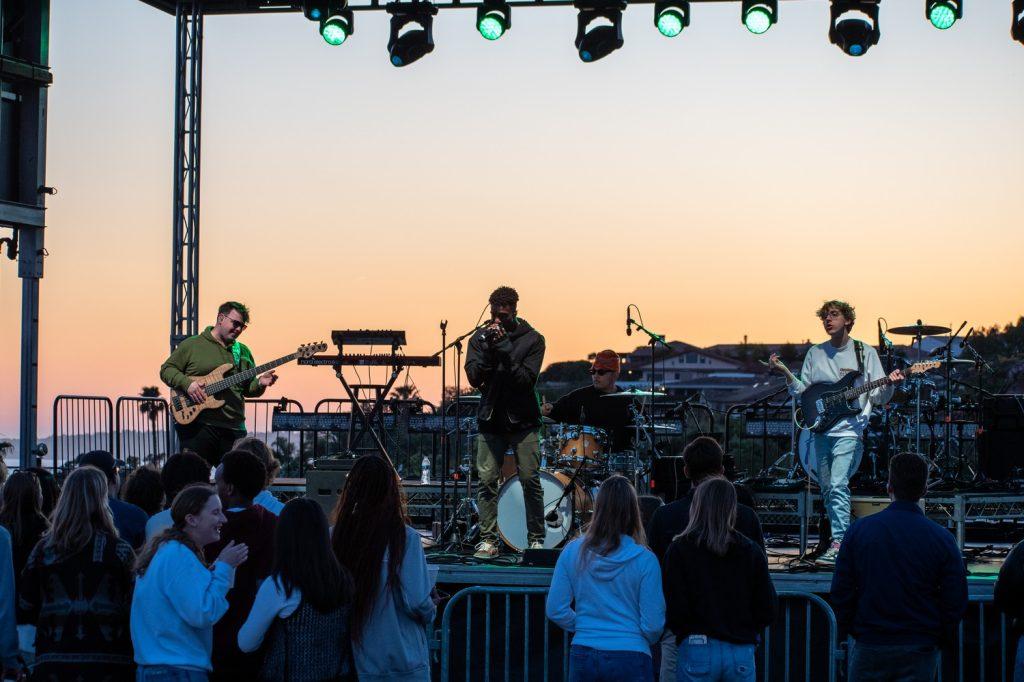 Duke performed a variety of songs, including her single "Broken Crayons," a song about mental health awareness. The independent artist will be going on tour in the summer.
After Duke, pop artist Jayo, performed his singles "Chronically Single" and "Life Hack" along with a few others from his discography.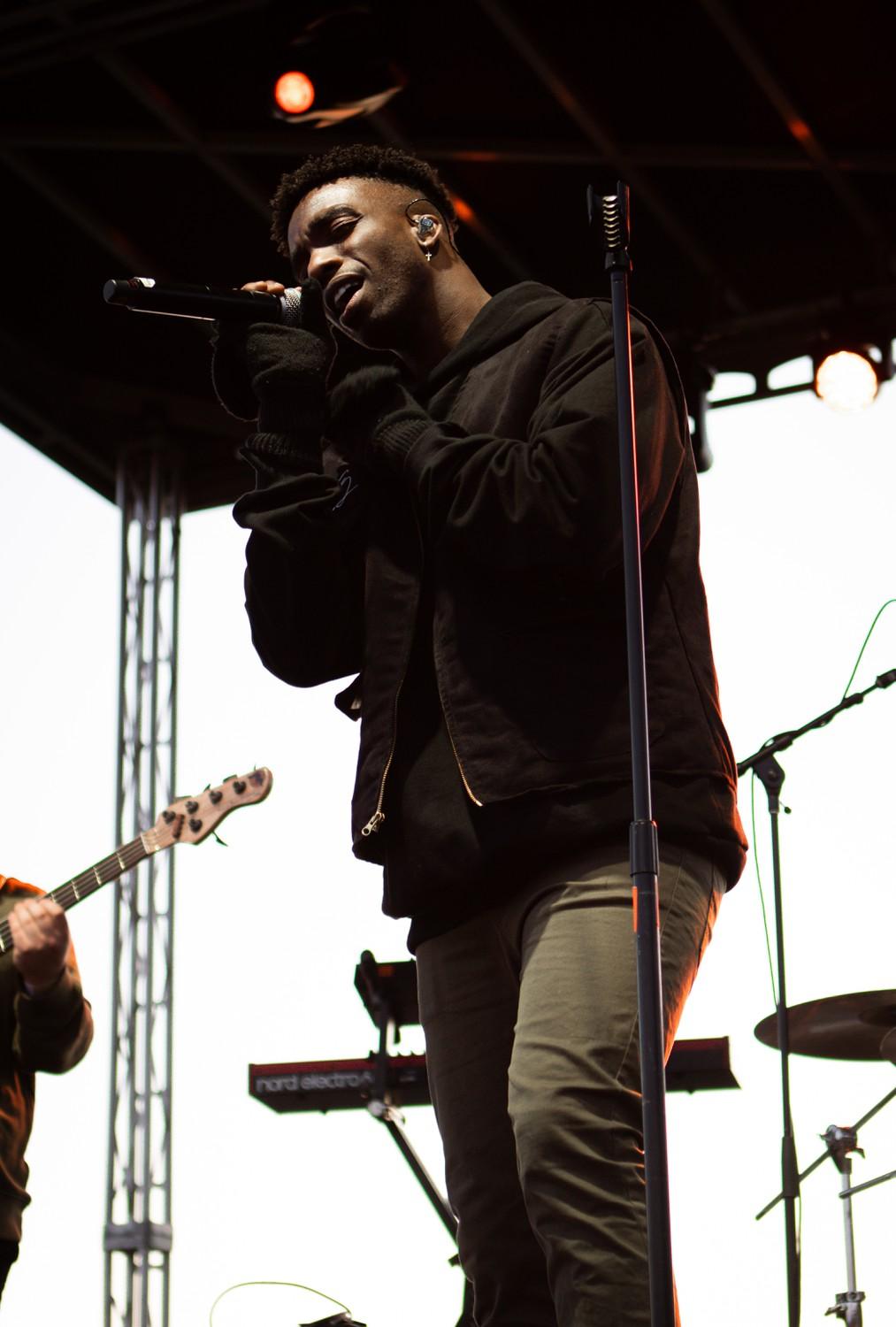 "Shoutout to it [PSMA] being on the best day ever. The sun is shining, literally no clouds in the sky and there is a super cute Ferris wheel," Davis said.
___________________
Follow the Graphic on Twitter: @PeppGraphic
Contact Tanya Yarian via Twitter: @tanya_yarian or by email: tanya.yarian@pepperdine.edu and Yamillah Hurtado by email: yamillah.hurtado@pepperdine.edu