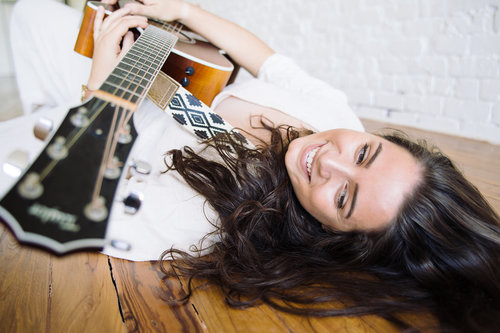 Photos courtesy of Lizzy LeBleu
From the traditional melodies of the piano, to the elegant strings of the violin, to the banging of the drums, senior Lizzy LeBleu dabbled in just about everything musical before finding her niche as a singer-songwriter.
Growing up in Nashville, also known as "Music City," LeBleu said her parents surrounded the house with a variety of music — jazz, reggae, old school rock. They encouraged LeBleu to take piano and violin lessons at a young age, but as a form of retaliation, she never learned sheet music.
"I would cheat; I would memorize it by ear and never learn how to actually read music," LeBleu said. "I hated lessons. I hated the structure of it."
As LeBleu's middle school days approached her, she took up the drums and joined kid-band, The National Academy of Rock. Through performing background harmonies with the band, LeBleu was given her her first shot at singing.
The National Academy of Rock gave LeBleu opportunities to grow within the music industry. LeBleu sang background vocals for Nashville's Moon Taxi, and in high school, she went on to learn guitar through watching YouTube videos as she continued to sing.
"I had a lot of people encouraging me," LeBleu said. "I tried a lot of things, and I'm very lucky that I have parents who were like, 'If you enjoy this, we will support you.'"
Starting freshman year at Pepperdine, LeBleu said she was ready to let go of the structure from her band and do music her own way.
"I finally got to this place where music became my own thing, and people liked it. All of a sudden it was like, 'Hey Lizzy — be you.'
LeBleu utilized the chance to share her music by performing at coffeehouses and get-togethers with friends. She also started putting out the music she had been recording in Nashville and received a positive response from both the Pepperdine community and the online world.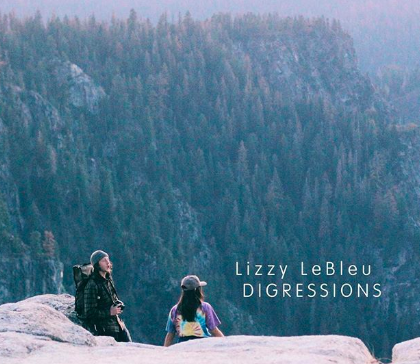 "I had never expected people to respond like that," LeBleu said. "It was my fun, little thing, and then looking at the numbers, I realized people liked what I was doing."
Leaving Pepperdine was an extremely difficult transition, LeBleu said. The fall semester of her sophomore year, LeBleu — still enrolled at Pepperdine — decided to step away from the university for a semester and take classes at University of Texas at Austin.
While at Austin, she explained she was able to go back and forth between Austin and Nashville, where she continued to play gigs and record her music.
"I almost stayed. I almost just transferred there and stayed."
But feelings of being lost and alone at a school of almost 40,000 people also challenged LeBleu.
"I can't believe I did that," LeBleu laughed. "I really don't talk about this. But, it was such a growing time, and there was a lot I needed to process in that time."
The decision to return to Pepperdine in the spring of 2017 came to LeBleu through mentors and a spiritual push. She explained that her fall semester away from Pepperdine gave her a greater understanding of herself and her purpose.
"Freshman year, I didn't feel like I had a purpose and a mission," LeBleu said. "But the discomfort I faced when I left pushed me to understand that there is a role for me here, and it's integral. I felt really good about coming back."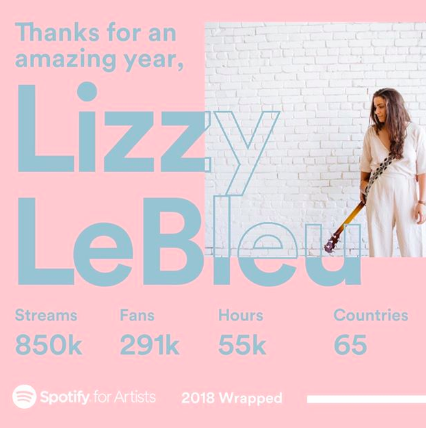 Today, LeBleu said her purpose is to help others feel the comfort and stability that she was able to find. In terms of music, she sees her talents as a gift given to her to share with others and to lead worship.
LeBleu's music is listened to around the world and has been streamed over 850,000 times on Spotify. She has also opened for hit artists and bands, such as Hunter Hays, COIN, St. Lucia, at Pepperdine's Waves Weekend and Pacific Sounds.
She shared that she will be releasing new music soon, and it has a different sound than her previous recordings.
"I think I am transitioning a little bit," LeBleu said. "The new stuff is a soulful, folk-pop type music."
For those who may feel that same uncertainty LeBleu was stuck in her freshman year, she leaves a bit of advice.
"Say yes to everything — not drugs — but if somebody asks you to go to lunch or whatever, say yes. Or invite other people to do something," LeBleu said. "We're only here once, and it's such a short time; so say yes and be fully present in that moment."
________________
Follow Channa Steinmetz on Twitter: @ChannaSteinmetz