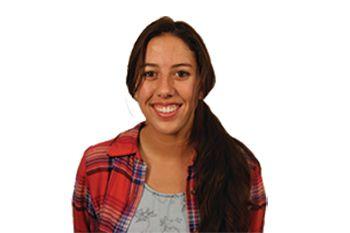 This summer, Pepperdine will be hosting the John Stauffer Endowment for Undergraduate Summer Research in Chemistry, giving 10 to 12 chemistry students the opportunity to do intensive research for 11 weeks.
The John Stauffer Charitable Trust has made the program possible, by offering up to $1 million in a challenge grant, matching the University per dollar raised with the hopes of eventually reaching $2 million.
"For the most part our students aren't able to study over the summer because they don't have the funds to do so, and this is when they get the most concentrated time with faculty," said Dawn Pettersen, director of Seaver and George Pepperdine College Associates.
"So the goal is for as many students to be able to conduct research, which they are typically getting published and presenting at conferences," she said. "We're talking about opportunities at Pepperdine that other undergraduate students at other colleges would never get."
The John Stauffer Charitable Trust picked Pepperdine along with eight other schools for the Stauffer Endowment, offering the university the option to match up to $200,000 a year for five years, according to Pettersen.
Pettersen said that for students to be able to stay over the summer, Dean Marrs has to find money somewhere.
"Though the Dean has seen that as a priority, oftentimes to do one thing, you have to pull from another area," she said. "So this endowment will mean that he will be able to guarantee that opportunity for students for ever and ever. It is something that he will no longer have to try and find money for – it will always be there."
The program got the go  ahead in August, which gave  them until the following August to raise $200,000. But the Stauffer Charitable Trust counts the calendar year, and the program only had four months of 2013 left to raise the funds. They ended up not reaching the goal.
"They'll match whatever we do raise," Pettersen said. "It's still money that we would have never had before. So even if we only raise $150,000, that's $300,000 that we never had. We're hoping that since we didn't reach the mark last year, we hit $300,000, and they choose to match us."
Pettersen said the program is mainly looking toward alumni who participated in the Pepperdine chemistry program.
"We're hoping to promote the opportunity for others that past students benefited from," Pettersen said. "We're also asking parents of alumni and parents of students taking advantage of the chemistry program now. In particular, we're asking those who were able to do the research and those who went through the field of chemistry to donate."
Alumna Amanda Phelps, who graduated with a bachelor's degree in Chemistry in 1998, wrote in an email that Pepperdine's chemistry program is unique for its "combination of a liberal arts education and an extremely knowledgable and competent science staff.
"The small class sizes afford the professors the opportunity to get to know each of their students," Phelps wrote. "The laboratories, equipment and instrumentation are state of the art and the staff also strives to be aware of the current trends and technological advances in their field."
After graduating from Pepperdine, Phelps got her master's degree in Materials Science and Engineering at UCLA. She currently works as a criminalist at the Los Angeles Police Department as well as an adjunct professor at Pepperdine in the natural science division (chemistry).
"This day and age, many more people are obtaining advanced degrees, and by allowing our undergraduates to have research opportunities, we are in essence giving them a head start in that race [to be accepted into quality Graduate school programs]," Phelps wrote. "Additionally, having research opportunities early on in one's studies, such as during an undergraduate career, it gives one the ability to see firsthand how the real world operates, especially in a research environment. One can begin to see and appreciate the successes [and failures] involved in research."
Along with reaching out to alumni, Pettersen said the program is also contacting foundations and corporations interested in the type of work Pepperdine students are doing.
"Our students, because they're published, are sought after more than any other undergraduate level students," Pettersen said.
The 10 students chosen for the summer program will be selected based on a high level of interest and the subject matter they will research, according to Petterson.
Marrs wrote in an email that one of the major initiatives of Seaver College is to promote and increase research opportunities for undergraduate students.
"Undergrads who have had a chance to participate in undergraduate research not only have a greater acceptance rate into graduate schools, but also tend to excel once they matriculate," Marrs said. "We regularly receive positive feedback from graduate schools that accept our undergraduates; they let us know that our students are often the best prepared students they admit."
Pettersen, who graduated in 1988, said one of the things she appreciates the most about Pepperdine is the opportunities the university gives undergrads.
"I know there are other schools out there that have great programs, but I know they don't have the really high-end opportunities like they do at Pepperdine," Pettersen said. "I think it's so fortunate, and I don't know of any other school that does that. The Dean's priorities are to always make opportunities available to students. That's why we love Pepperdine."
To make a donation, please visit https://give.pepperdine.edu/seaver/staufferendowment.
_____________________________________________________________________________
Follow Julia Naman on Twitter: @Julia_Naman