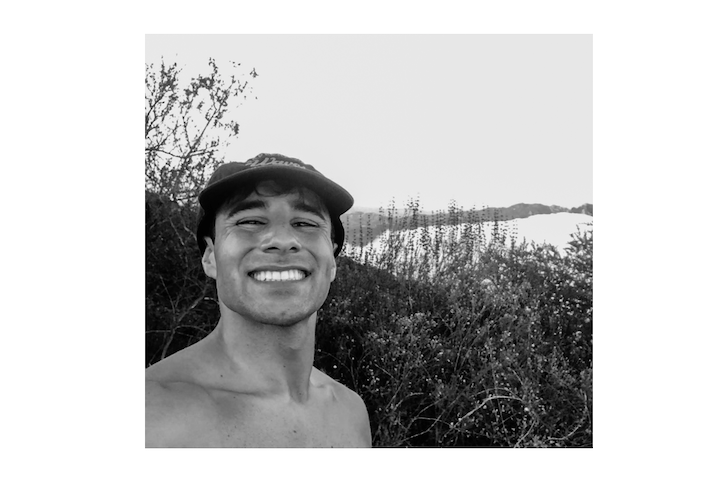 Photo courtesy of Zeke Bongiovanni
With a quick wit, dry humor and critical eye, Zeke Bongiovanni is not afraid to tell it how it is. Yet his sharp edge contrasts his caring heart for others as Bongiovanni's peers nominated him for being "an all-around amazing human being."
"That's just kind of what I like to do, is just to get to know people," Bongiovanni said.
Bongiovanni, a sport administration major, worked as a resident advisor his sophomore year abroad in London and later in first-year housing. He said he was drawn to the job because the whole purpose of being an RA was to be a friend to residents.
"I loved it because those guys in Peppers [House] — during the rounds you get to know them and you'd do anything to help them," he said. "I'd skip class to help them if they needed it."
Bongiovanni said he enjoyed helping his residents connect to Pepperdine, whether helping them network to find jobs, watching them make TikToks or inviting them into new spaces and relationships on campus.
Because of COVID-19, Bongiovanni said he's grown socially in learning to understand and evaluate his relationships with others during this isolating time.
"You learn how to navigate friendships, relationships easier," he said. "I mean, that's until the day you die, but you understand and realize what type of people you can invest in as well."
Bongiovanni's word of advice for the Pepperdine community is to take risks in being oneself and being kind.
"Go out on a limb and trust other people," Bongiovanni said. "You know, at Pepperdine, you'll find the most unlikely friends. And it's amazing because you can look back and realize you had such great memories with people that you love for that time."
_______________________
Contact Ashley Mowreader via Twitter: @amowreader or contact via email: ashley.mowreader@pepperdine.edu
Follow Currents on Twitter: @PeppCurrents