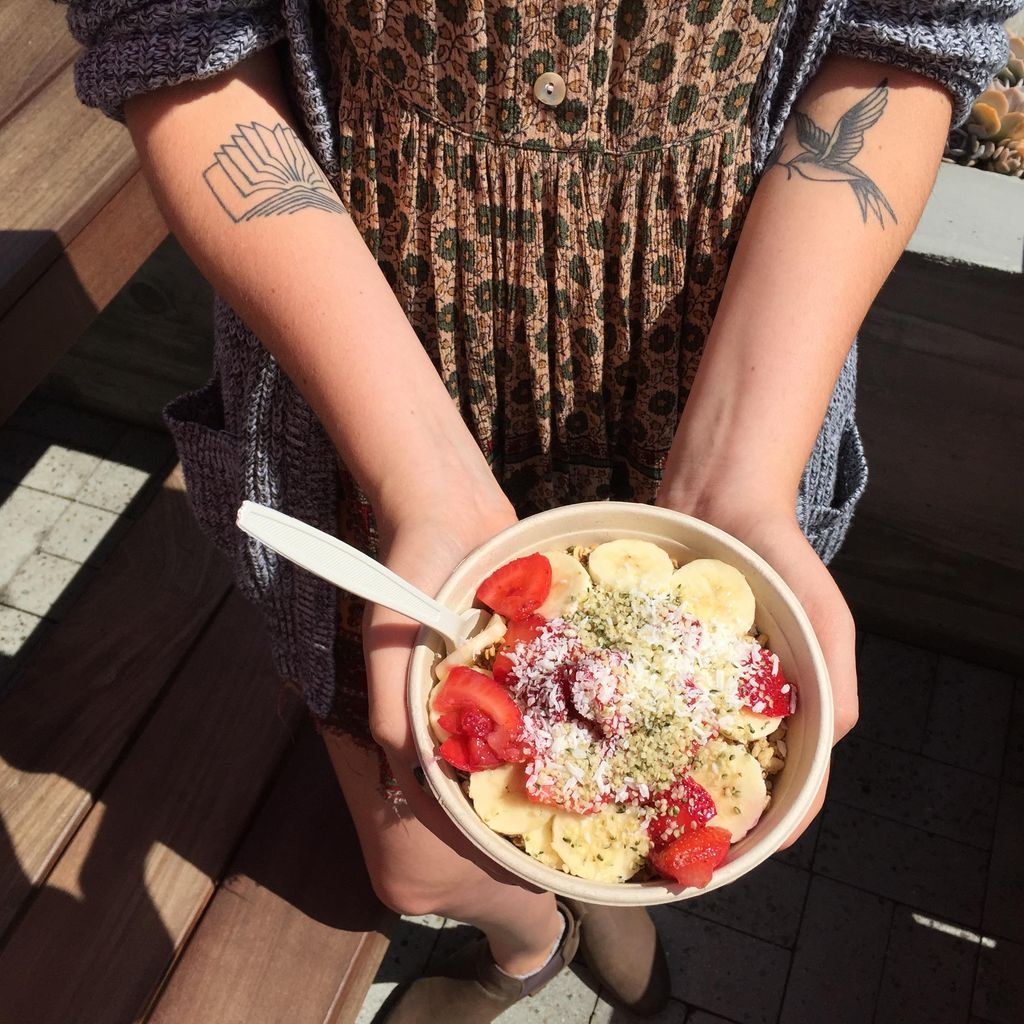 Photo by Julia Naman
What qualities fit you best?
a. Fruity and flirty
b. Smooth and simple
c. Exotic and exciting
d. Savory and sophisticated
e. Natural and nutty
f. Sweet and sugary
Pick a website you go on during class:

a. nike.com
b. surfline.com
e. nature.org
f. netflix.com
Pick a weekend activity:
a. Playing beach volleyball
b. Lounging in a hammock
c. Exploring a new part of LA
d. Going to your favorite cafe and shopping
e. Spending time in nature
f. Reading a book
How would your best friend describe you?
a. Athletic and competitive
b. Laid-back and ready to chill
c. Always wanting to try something new
d. Classy and cultured
e. A yoganut
f. No great plans, but always willing to hang out
Which of the following describes your view on relationships?
a. I like to play hard to get
b. Let's keep it casual — what's the rush?
c. Sure, I'll make the first move. What's the worst that can happen?
d. I'm just focusing on my major right now
e. There is a soulmate out there for each of us, I just know it
f. Maybe if the right person came along…
If you picked mostly:
a = Brazilian: You are an athletic, fun individual who loves the many things life has to offer. (Ingredients: A blend of banana, acai, strawberry, blueberry, apple juice, almond milk topped with granola, hemp seeds, strawberries, banana and coconut)
b = Hawaiian: You are laid-back, and nothing makes you happier than chillin'.(Ingredients: Acai sorbet topped with granola, hemp seeds, banana, strawberry and coconut)
c = Dragon: Adventure calls on you every single second, and nothing is cool unless it's new. (Ingredients: A blend of dragonfruit, raspberry, mango, banana and hemp milk topped with granola, hemp seeds, strawberries, blueberries and coconut)
d = Doron: You have taste, and you've worked hard for it. (Ingredients: Nonfat Greek yogurt, olive oil and whey protein topped with granola, hemp seeds, banana and dates)
e = Paleo: Fight the non-naturalist power! All-natural is all good for you, and it tastes great! (Ingredients: Grass-fed maple yogurt, cinnamon and MCT oil topped with Paleo granola, blueberries and shredded coconut)
f = Goldie: You're typically happy, easygoing and always great to have around.(Ingredients: Oatmeal blended with chia, coconut and maple syrup topped with strawberry, banana and blueberry)
__________
Follow Pepperdine Graphic on Twitter: @PeppGraphic