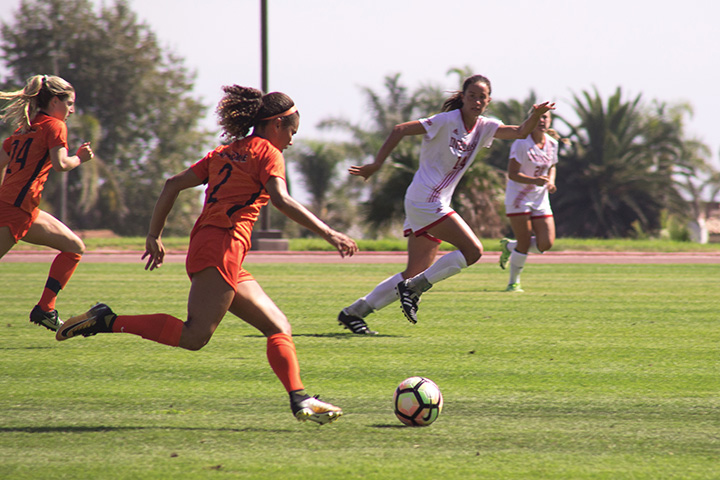 Photos by Milan Loiacono
The Pepperdine Waves fell to the Indiana University Hoosiers 2-1 in the 6th non-conference game of the season. The Waves dropped to 1-4 on the season after the loss, while the Hoosiers improved to 2-1-1.
The Waves controlled much of the game in the first half, but could only muster one goal from sophomore forward Brie Welch in the 27th minute. Welch's corner kick goal tied the game at 1-1 and came only minutes after the Hoosier's first goal.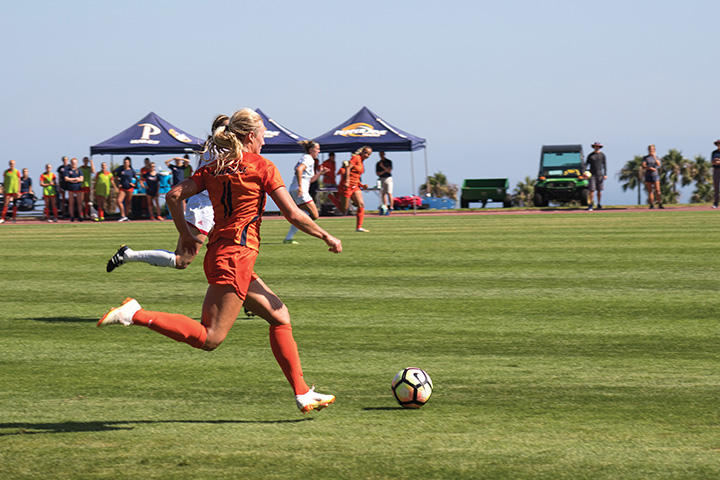 "I received the ball in the second phase after my teammate Leyla [McFarland] poked the ball through the defenders," Welch wrote.
The Waves attempted 13 shots in the first half, but only five in the second.
"In the first half, we could have had three or four goals," Head Coach Tim Ward said. "In the second half, when you play a team that plays a little longer … the game really becomes like a track meet. We are a kind of team that would prefer to control the tempo of the game."
The Hoosier's second goal came in the 66th minute of play on a free kick.
"It felt like a little bit of a sucker punch … to give away a very soft goal," Ward said.
Looking for a response after the USC game, Pepperdine created scoring chances early and often. In just the 5th minute, a Waves shot hit the right post and deflected out of play.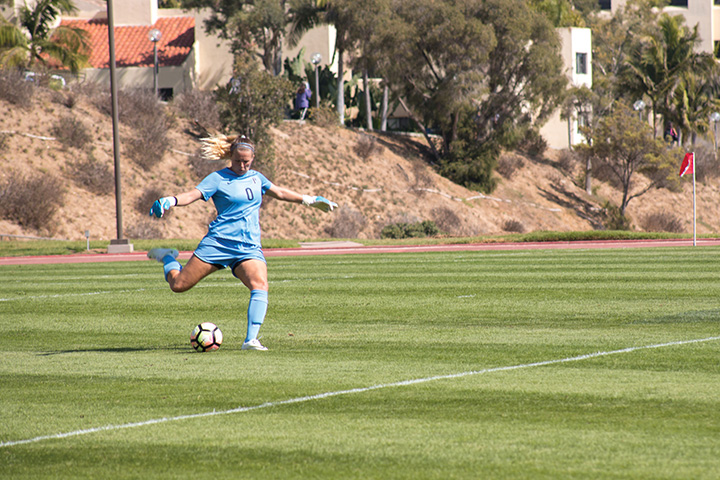 Pepperdine's onslaught of first-half shots resulted in one goal and three saves for Indiana goalkeeper Bethany Kopel.
Both Welch and Ward remain positive about the team's future.
"I'm thinking the future is really bright," Ward said. "At this point, we're trying to get some momentum before conference, which is going to be hard to do. We play some really good teams. Our performance was excellent, the result was not."
Welch sees potential to learn from Friday's loss.
"I know that we will regroup and bounce back stronger than ever," Welch wrote.
The Waves look to turn things around on the road against second ranked UCLA on Sept. 7 at 7 p.m.
Follow the Graphic on Twitter: @PeppGraphic