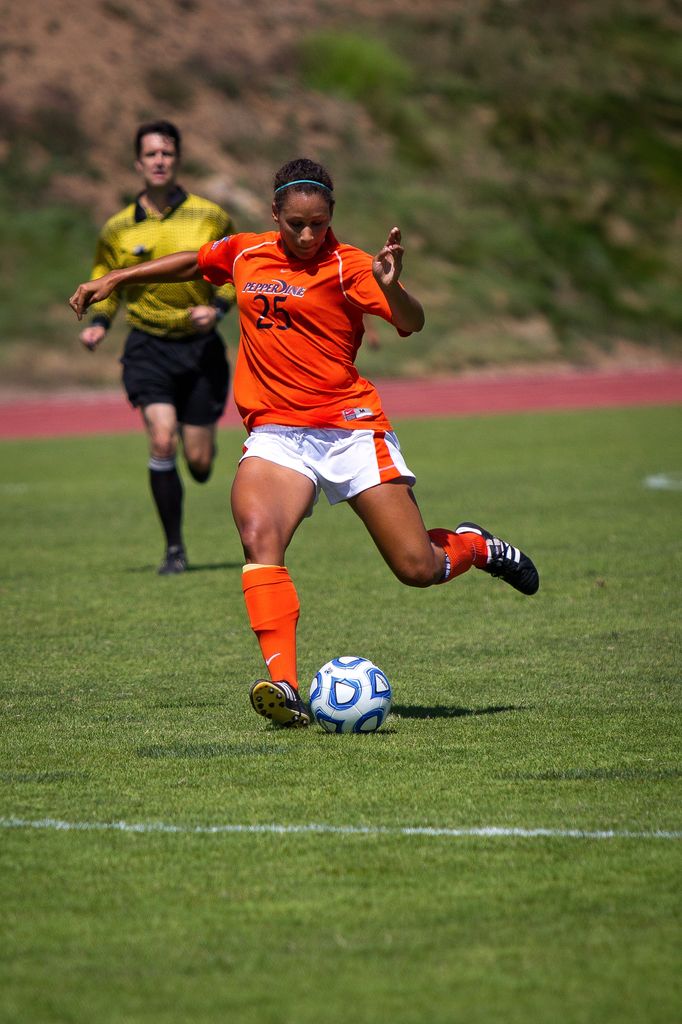 Photos courtesy of Graphic Media File
Former Pepperdine women's soccer star Lynn Williams was selected by the Western New York Flash in the first round of the National Women's Soccer League Draft on January 16th. Williams, who played all four years at Pepperdine, went sixth overall as one of the four top-10 selections made by the Flash.
"I'm really happy about this opportunity to represent Pepperdine's program here in the pros," said Williams in a text message. "It's so surreal to continue playing the sport I love
The Flash, who have had many acclaimed former members in the team's history including U.S. women's national team members Alex Morgan, Carli Lloyd and Abby Wambach, previously won the inaugural NWSL Shield in 2013 after finishing the season with the best regular-season record and as the runner-up in the championship.
UCLA dominated in the early picks of the draft after the Houston Dash took midfielder Morgan Brian of the University of Virginia at No. 1 overall. Three UCLA players were drafted in the top five, with two players going to the Western New York Flash.
Defender Abby Dahlkemper and midfielder Samantha Mewis of UCLA were both drafted before Williams at No. 3 and No. 4. After the Flash selected Williams, Western New York took midfielder Jaelene Hinkle of Texas Tech at No. 7.
In her senior year, the Fresno, California native led Pepperdine with 14 goals and 10 assists en route to an NCAA Sweet 16 appearance. She was also named to three-straight All-WCC first team selections after finishing on the second team in her freshman year.
Williams capped a four-year career and solidified her status as an all-time Pepperdine great with 39 career goals (second all-time), 24 assists (tied for first all-time), 102 points (second all-time), 15 game-winning goals (first all-time) and 398 shots (first all-time). She was also the program's first ever first-team All-American in 2014 and a finalist for the MAC Hermann award as the national player of the year.
Williams is also currently playing for the United States women's national under-23 soccer team
____________
Follow Arthur Puu on Twitter: @arthur_puu