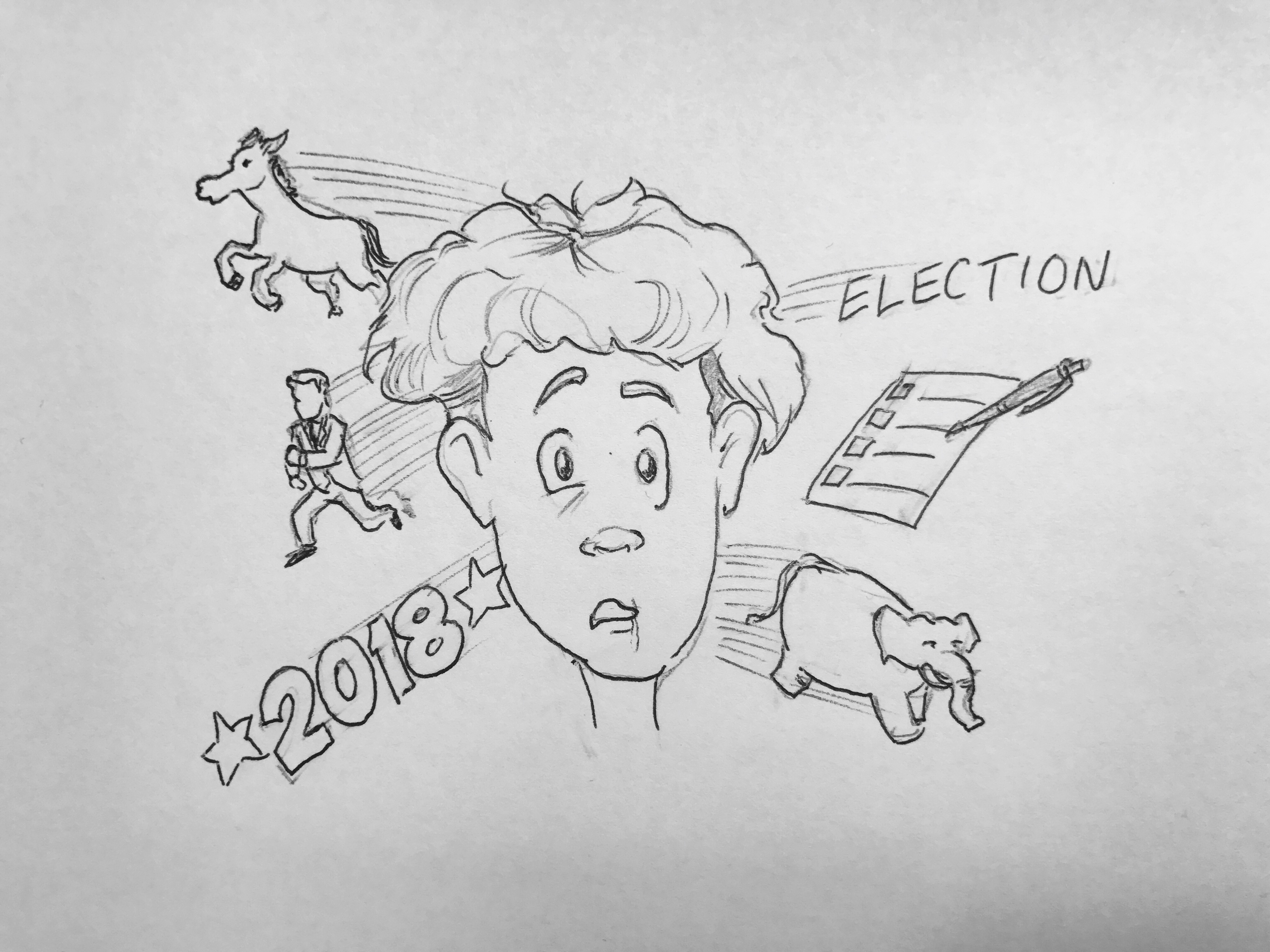 Art by Sybil Zhang
Washington is in the beginning stages of a downward spiral because of the constant fighting between the President and Capitol Hill. Students must pay attention to the fact that tax reform will be nonexistent if Trump doesn't work well with the Democrats, and that the Trump-like candidates running for 2018 may be the saving grace for the President's agenda. Everyone is affected by policy decisions, which means everyone should follow the state of tax reform and this next election closely.
The 2018 election year will be one of the most important in recent history; either Republicans will gain a filibuster-proof majority in the Senate, or Democrats will flip enough seats to successfully stall Trump's efforts until 2020. The former would yield great results for Trump, whereas the latter would undercut his success entirely.
The outcome is unknown, but voters who keep their eyes on the following will help them make predictions about 2018:
First is tax reform. If Trump cannot make a deal with Congress by early next year, his list of legislative failures will continue to grow. More importantly, it will give Democrats a huge stock of ammunition to use against Trump supporters running against them.
That being said, one major advantage the President still has over members of Congress is his bully pulpit. Just last week in a major speech, he told Missourians to "vote [Sen. Claire McCaskill] out of office" if she fails to agree with his tax plan, according to Politico's article, "Trump urges voters to oust McCaskill if she doesn't back tax reform," published Aug. 30, 2017. McCaskill is one of the select Democrats fighting for reelection in a state where more than 50 percent of voters supported Trump in the 2016 presidential election.
Next, voters should watch Trump-like candidates who are in gubernatorial, congressional and state senate races. The theme for 2018 that many are embracing is to act like Trump.
A candidate for Ohio governor, Jim Renacci, is among this demographic; he likes to echo the president by saying "I'm not a career politician," according to The Wall Street Journal's article, "In GOP Primaries, Candidates Battle to Be the Trumpiest" published Aug. 31, 2017.
There is no doubt that Mr. Trump will continue to act the way he always has, and it still remains to be seen if mimicking him will produce electoral success. He certainly is a unique leader, and no one will ever be able to draw attention the way he does. But if all these 'Trumpy' candidates pull off victories, then the President's base and legislative successes will continue to grow.
What students really need to know and focus on is the following: The possibility of tax reform will fade if Trump doesn't play nice with the Democrats. His future accomplishments rest on his ability to reach across the aisle as well as the number of successful Republican challengers in 2018.
_____________
Follow Kevin Gordon on Twitter: @KevinGordon24