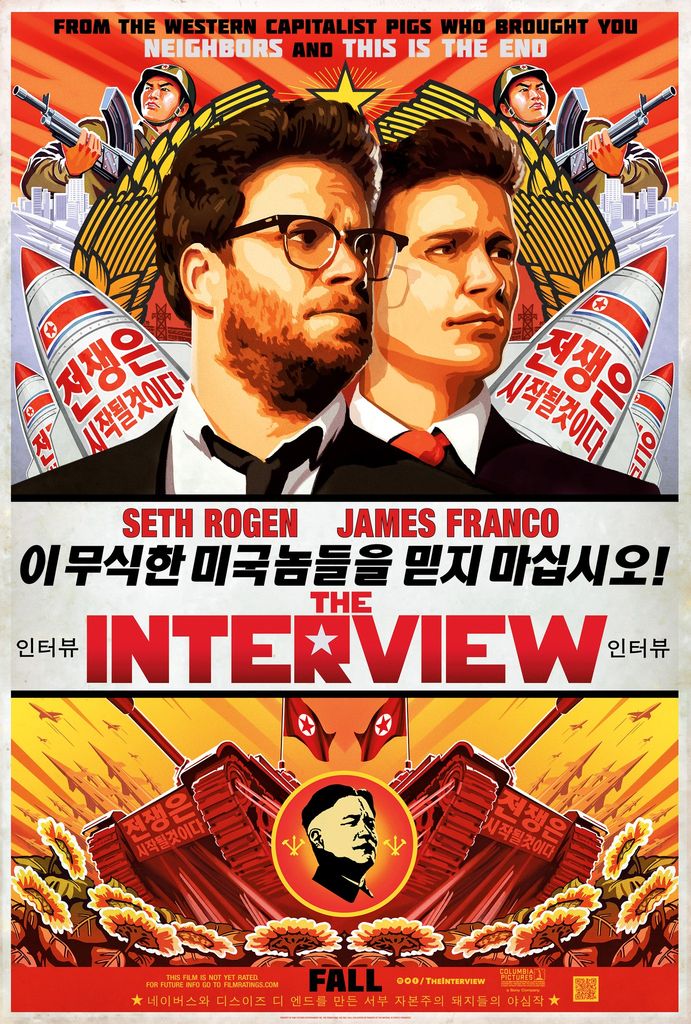 The highly contested film, "The Interview," was released on Netflix this past Saturday, and the Internet went crazy. Sony's "The Interview" has been shrouded in controversy for months. The initial release was canceled after theaters were threatened with terrorist attacks. The movie centers around talk show host Dave Skylark (James Franco) and producer Aaron Rapoport (Seth Rogan) as they go to North Korea to interview dictator Kim Jong-Un who they covertly seek to assassinate for the CIA.
The New York Times said President Obama decided to accuse North Korea of the cyber attack, promising retaliation, based on evidence found by the NSA. The sanctions the United States has ordered against North Korea were unusual considering the U.S. has never charged another government with targeting Americans with a cyber attack.
Regardless, Sony released the movie to select theaters across the country as well as online for rental.
Publicity aside, it is still undecided if the movie is worth the watch. Many found the crude humor unamusing. In an email leak, the head of Sony Pictures U.K., Peter Taylor criticized the movie as "desperately unfunny and repetitive … James Franco proves once again that irritation is his strong suit … the character could have been appealing and funny out of his hands."
Netflix viewers have begun to review. "I felt it was my patriotic duty as an American to watch this movie," one viewer wrote on the Netflix website, though concluded, "It's really stupid." Twitter users concurred, finding it disappointing. Twitter user Stryker said, "The Interview — despite making some surprisingly valid critiques of U.S. policy — was a really horrible movie." Perhaps even bad press is good press as #theinterview was trending over the weekend.
__________
Follow MacKayla Testerman on Twitter: @KaylaTesterman