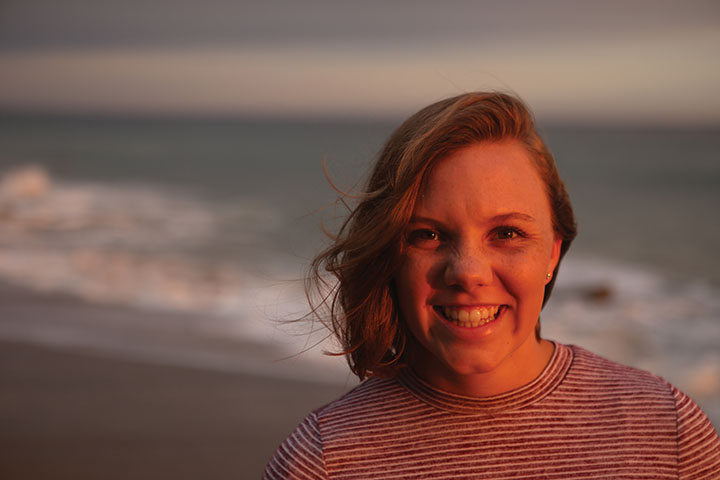 Photo courtesy of Danielle John
A 45-mile hike is physically challenging for most people, but for some, it can also be life-changing. For first-year student Danielle John, the trek up Macchu Picchu when she was 14 changed her life forever.

"I realized that I wanted to travel for the rest of my life and not just travel for the heck of traveling," John said.

John is a first-year International Studies major from Granite Bay, California. John said she decided to attend Pepperdine University because she hopes to gain skills through her major and time abroad that will help her reach her goal of helping people in other countries.
John said she is confident that the hike changed her life because it was when her passion for traveling began.
"I got to see a bunch of different cultures and just got to see an entire different side of the world, and that made me love traveling," John said.

John, who traveled to Peru with her mother, wrote in a follow-up email that her parents and three siblings have always been her biggest supporters.
In the last four years, John said she has traveled to Switzerland, Spain, France, Italy, Japan and Ireland, and hopes to visit Greece and Egypt in the near future.
However, John said her travel experience made her a bit restless in high school.
"I just wanted to be somewhere where I could be furthering my career in international studies," John said.
During high school, John wrote she was involved in athletics, student government, drama and choir.
When John was deciding when to attend college, she said she wanted to focus on traveling, seeing other cultures and interacting with other people.
She said Pepperdine and Cal Poly, San Luis Obispo were her top two choices, but she ultimately chose Pepperdine because of its International Programs (IP).
"[Pepperdine's IP] was amazing and nothing like I'd ever seen before," John said.
John's roommate, first-year Savannah Potter, wrote in an email that John is a bright and easy-going person.
"I've only known her for a few weeks, but she's very thoughtful of others' feelings," Potter wrote.
John said she sees Pepperdine as the springboard for her life.
"I'm really interested in going into some sort of government organization or I was thinking about the Peace Corps or even the FBI," John said.
John said she wants to meet people from different cultures and experience other cultures.
"I'm confident that Pepperdine will give me the necessary skills to be able to accomplish my goals and go out and help people to truly change the world while being able to use my passions every single day," John said.
_____________________________
Email Rowan Toke: rowan.toke@pepperdine.edu