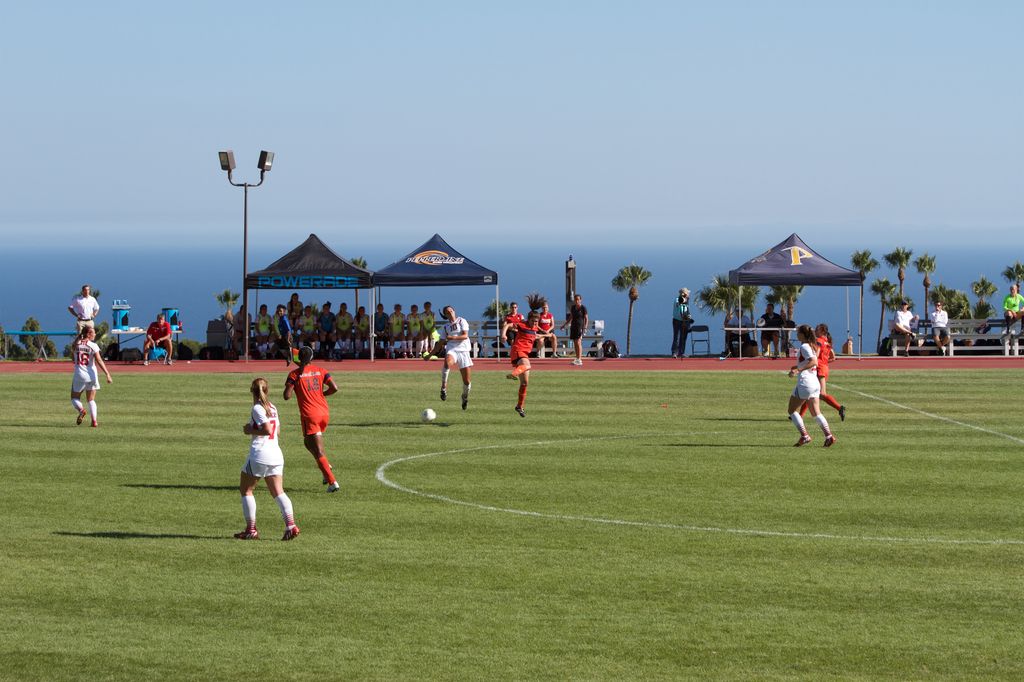 Photo by Ana Salinas
Ranked No. 10 in the nation, Pepperdine's women's soccer is starting off this season strong with a perfect record on the scoreboard after a string of three games that ended Friday.
In Friday's exciting matchup against Wisconsin, redshirt senior Courtney Assumma scored her first goal of both the season and of the game.
Fewer than two and a half minutes later, freshman Michelle Maemone, assisted by juniors Kristen Rodriguez and Meghan Schoen, scored off the rebound of a blocked shot, leading the Waves to a 2-0 win over the Badgers.
Game three was the first game of the season that didn't go into overtime.
In the first game of the season against Cal State Northridge, junior Kristen Rodriguez scored in overtime with a penalty kick, rolling the Waves into a victory over the Matadors.
In the second game of the season, the Waves were able to take yet another victory in overtime play, this time over North Carolina State's Wolfpack.
With an assist by redshirt senior Amanda Lecave, junior Taylor Alvarado chipped the ball into the goal fewer than two minutes into OT.
In an email, Head Coach Tim Ward commented that he is guiding his team toward an effort-oriented outlook, rather than solely focusing on the outcome.
"We want to be the best and strive for excellence daily," Ward wrote. "Championships are always a part of the results we're looking to achieve, but quite frankly, we don't focus too much on the results; rather, we try and focus on the process."
"In our daily preparation, we know that if we do the very best we can each and every day, the cumulative effect of that daily excellence will get us to where we want to go."
Coach Ward also mentioned how well he thought the team was meshing together as a "wonderful blend of returners and newcomers."
"The chemistry on the team right now is amazing!" Ward wrote. "Our leaders have done a great job of making the new players feel welcome and loved.
"They have also begun the process of explaining to our freshmen what it means to be a Wave, a woman of character, and how that should be visible to all of the community that we interact with here on campus."
Support the Waves this week for their upcoming match on Sept. 4 at 3 p.m., at home, where they will take on the Toledo Rockets.
__________
Follow the Graphic on Twitter: @PeppGraphic