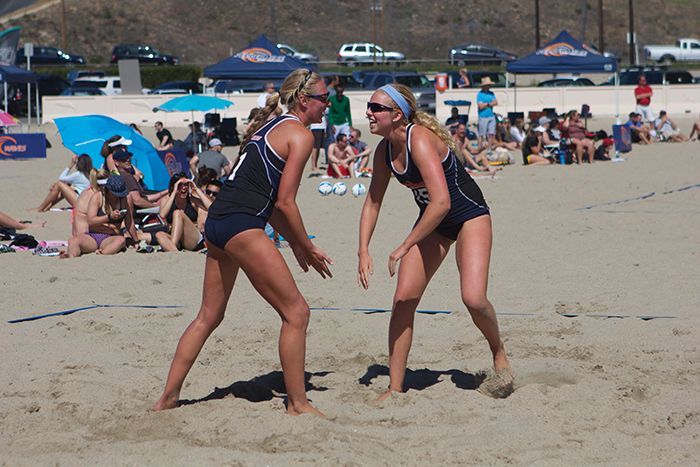 Photos by Allison Hubbard
Those of us who have ever played in some form of athletic competition — AYSO, high school track, golf — can attest to a basic truth in sports: there are winners and there are losers.
Up until this past Tuesday, the women's sand volleyball team only knew half of the equation: winning. Over the past three seasons, the first ever for the sport at Pepperdine, opponents had ample opportunities to upset the Waves, but even the greatest efforts weren't enough to overcome Head Coach Nina Matthies' dedicated group, which finished all three seasons undefeated in the regular season.
Fast forward to this season, and they persisted. At first, they were seemingly repeating the past all over again, as they stood undefeated at 7-0.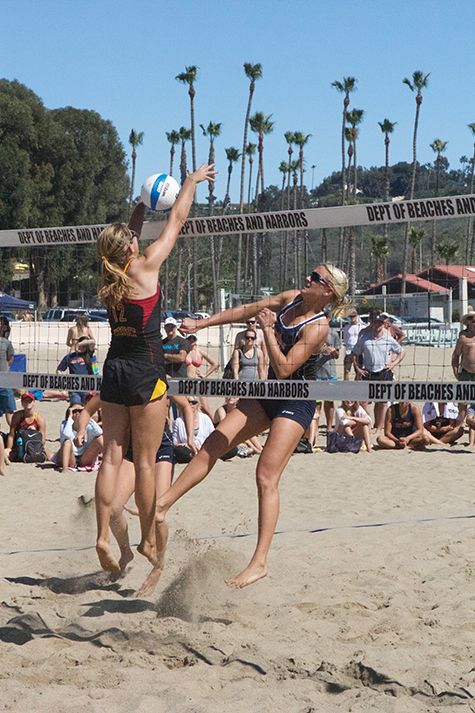 The No. 1-ranked Waves have had victories over Cal State Northridge, Southern California, Cal State Bakersfield, Hawaii, Grand Canyon, Long Beach State and LMU this season. But rolling into Merle Newman Stadium broke that trend, as the girls lost to No. 2 Southern California 4-1 in their second matchup against the Trojans this season on Tuesday.
Seniors Kellie Woolever and Kelly Larsen were the only duo that succeeded in beating their Trojan counterparts. However, the team will be looking for a complete rebound as they head into this weekend's Sand in the City tournament, which runs from March 29-30 at Georgia State.
Currently, the team holds an impressive 29-1 regular season record overall for the programs history, earning them the No. 1 rank that the team still holds, despite their loss. It is their consistent dominance that not only landed them the first-place ranking, but allowed them to make it to the AVCA championship twice, winning it all in 2012 and being the runner-up in 2013. If the team can continue to play their usual style of volleyball, they will be on track for more post-season play this year.
_____________________________________________________________________________
Follow the Graphic on Twitter: @PeppGraphic