For any future college student, first impressions are important.
The "Rising Tide" documentary series chronicles the first year of five new Pepperdine freshmen. The documentary series is the brainchild of Ben Holcomb, a Pepperdine graduate (and former Graphic staff member) and the university's current marketing and social media manager.
The next episode is due to premiere today and will cover Waves Weekend.
Three of these freshmen, Aiden Howard, Chanse Alexander and Olivia Belda, recounted their experiences being filmed.
Howard was born and raised in Vancouver, Canada before moving to Arizona during his sophomore year of high school to play for a lacrosse team, he said. Rather than play for a college lacrosse team, Howard said he decided to come to Pepperdine for a chance to live in Southern California.
"I always loved California and never got the chance to live anywhere like this," Howard said.
It was through an email requesting auditions that Howard first became involved with the docuseries, he said. Like his fellow cast members, Howard had to submit a three-minute audition video, then go through a Skype interview after his video was accepted.
One potential reason why Howard might have been chosen was the acting and public speaking skills he picked up while growing up, he said.
"I'm pretty well-spoken and comfortable on camera," Howard said.
The film crew was present from the start of his school year, Howard said, filming him over the course of NSO. Despite their presence, the film crew wanted Howard to go about his activities without acknowledging the camera, Howard said.
"You just pretend the camera is not there," he said, "and you just interact like you would normally."
Though the film crew was present for his orientation, they do not film every moment of his life and usually give him a notice for when they will begin the next film session, Howard said. The film crew was only present during important events he was attending, such as Step Forward Day.
The amount of popularity he achieved after the first video was surprising, Howard said. There were many students who asked him if he was one of the students in the docuseries after the first episode aired.
"All my friends and everyone are really impressed with how professional it looks and they all think it's pretty cool," Howard said. "So I was happy about that."
One of the other students in the series, Chanse Alexander, grew up in Dallas, Texas in what he described as a great environment. Like Howard, Alexander had an interest in Southern California. As a junior in high school, Alexander booked a tour of the Seaver campus during his spring break and he said heliked what he saw.
"I loved the weather." Alexander said, "I loved the people."
He first found out about the auditions for the docuseries from an ad on Facebook, Alexander said. He was willing to audition the moment he saw the ad due to a personal goal of his.
"My main goal was to be more social in college," Alexander said.
As someone who acted in high school, the main challenge Alexander said he faced was to act natural in front of the camera. Otherwise, he said he did not feel as though the first few days of being filmed were challenging at all.
Needing to devote some time to his studies, Alexander said he was only able to attend Step Forward Day. The film crew never forced their cast members to attend any specific events, Alexander said.
In addition to being filmed during important events, he said the Holcomb film crew interviewed him every month in an empty room in the CCB. The interviews were very lighthearted and informal conversations were encouraged, he said. Alexander said he personally felt like he came off as too serious during these sessions and should try to loosen up.
The film crew also gave the cast members camcorders to film their own B-roll and video blogs, Alexander said. The camcorder helps the cast to humanize themselves, according to Alexander.
"Even though we look like celebrities, we're really just students like everyone else on campus," Alexander said.
Olivia Belda said she never thought she would be going to any university outside of her hometown of Bakersfield. She said she knew that she belonged at Pepperdine the moment she arrived.
"I think I chose Pepperdine because the small-school atmosphere and the community drew me to this school," Belda said.
Belda said she actually enjoyed having a film crew follow her around. She said she joined because she knew she would not feel awkward being in the presence of cameras during certain days. In addition to not being invasive, the presence of the film crew appealed to her interests in film editing and broadcasting, making her feel like she was part of a project, she said.
As an Integrated Marketing Communication major, Belda said she wanted to learn how to integrate specific filming techniques in the marketing field.
Though being part of a docuseries did not affect her experiences as a student at Pepperdine, Belda said being a cast member encouraged her to become more involved in her campus community.
"Being in a docuseries like 'Rising Tide' makes you open to all of the things [Pepperdine] has around campus," Belda said.
In addition to being part of a docuseries, Belda said she is part of Pepperdine's Office of Admissions. While giving tours to prospective students, people occasionally ask her if she was involved with "Rising Tide." Telling potential students about her experiences at Pepperdine as a part of the docuseries has been her most rewarding experience so far, Belda said.
She has not interacted with her fellow cast members on a regular basis, Belda said. However, she did talk with them during NSO's My Tie dance and during Waves Weekend, she said.
"[Waves Weekend] was just a great moment to get to know each other better," she said.
Having watched her own work, Belda said she noticed a progression in herself as a person since the first episode. The episodes also flow together really well, she said.
Alumna ('14) and musician Karianne Larson wrote and sang the theme song for the series, "Losing Track of Time." The song was a reflection of her own first year in Pepperdine and was written at the end of her freshman year, Larson said.
"I wanted [the song] to represent how it felt to live a really cool life in Malibu in Pepperdine," Larson said.
She never had any grand aspirations for the song when she initially wrote it, Larson said. She said she just felt it was easy to write lyrics for that stage in her life. These experiences from Pepperdine continue to influence her songwriting years later, Larson said.
"I feel really lucky that I got all these experiences at Pepperdine," Larson said.
On the subject of the docuseries itself, Larson said she thought the series was a great idea. She related to each of the episodes, Larson said.
Cast members Katelynn Quick and Esther Wong were unavailable to be reached for this article.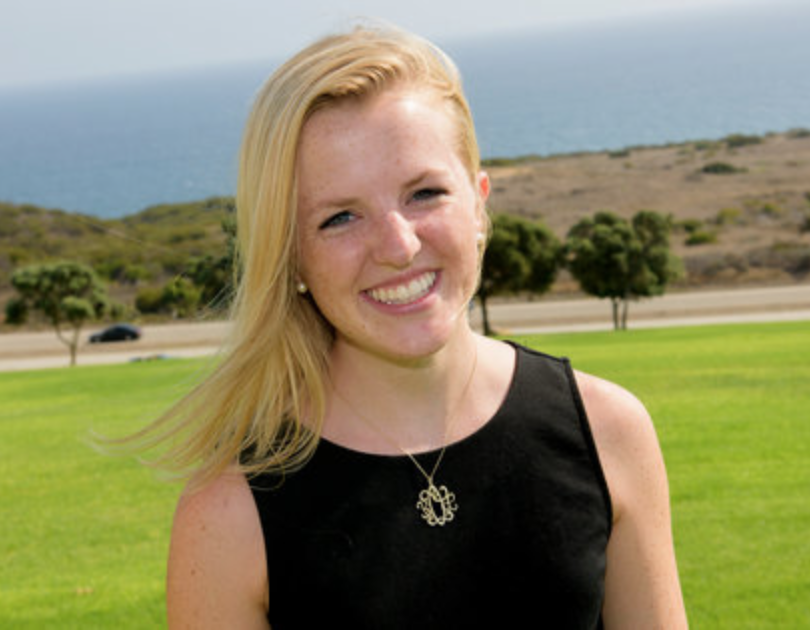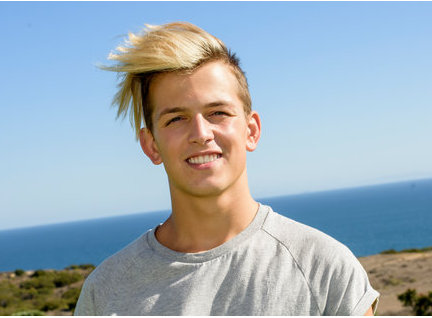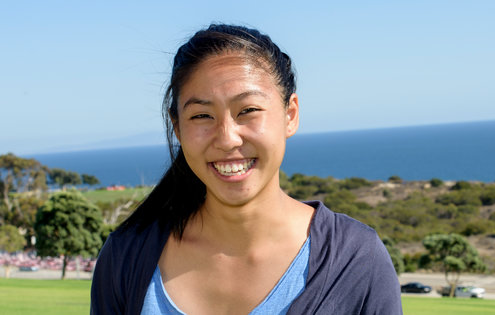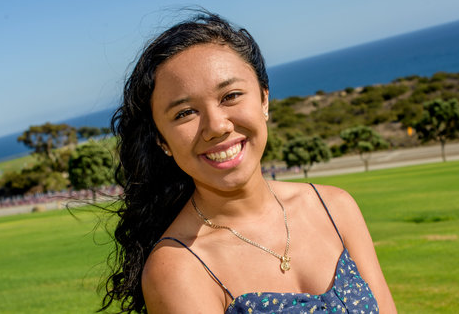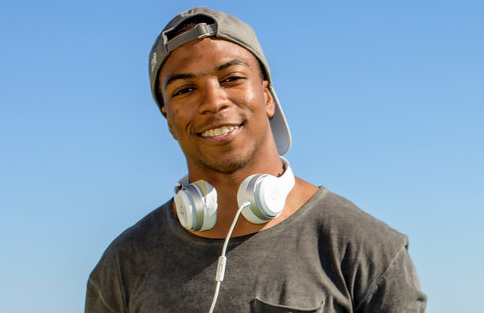 __________

Follow Pepperdine Graphic on Twitter: @peppgraphic