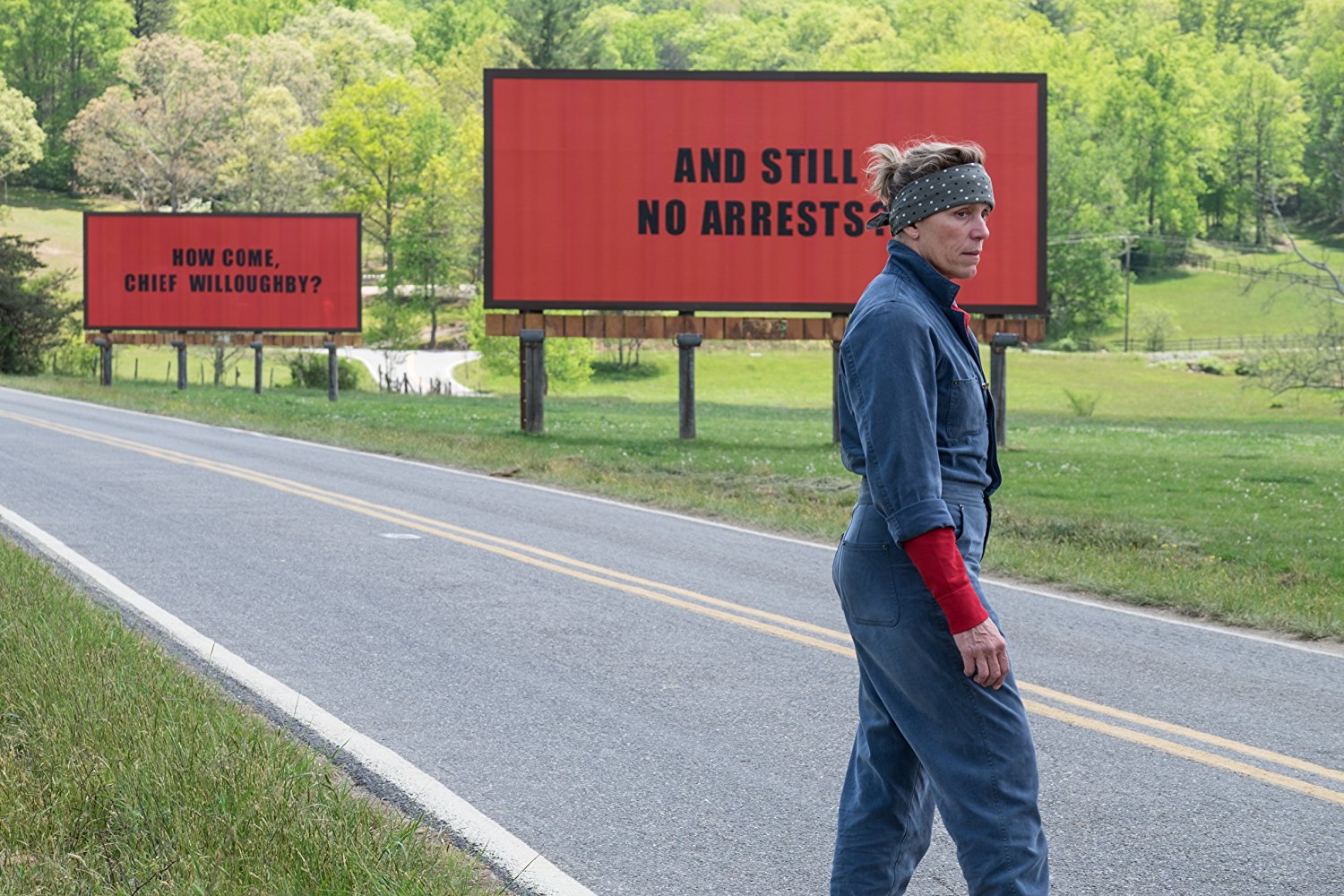 Photos Courtesy of Fox Searchlight Pictures
"Three Billboards Outside Ebbing, Missouri" is a rich and dynamic film just a few screenplay drafts short of being perfect. "Three Billboards," written and directed by Martin McDonagh, is nominated for seven Oscars, including Best Picture and Best Original Screenplay.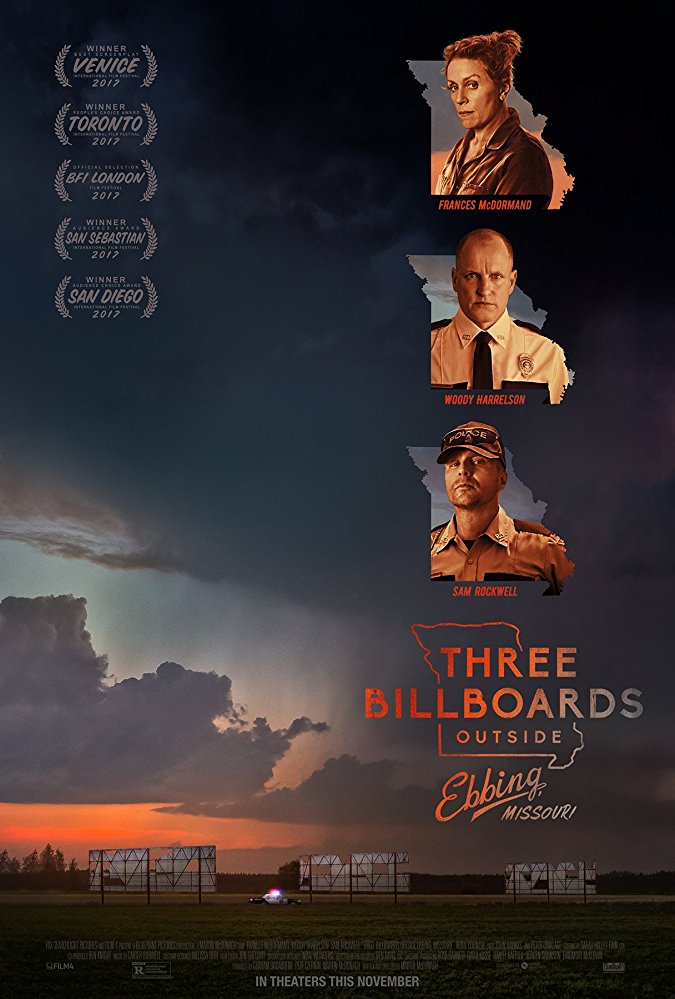 This movie had all the ingredients to become something great but fell victim to insensitive execution and a slew of really bad jokes. This must be what happens when good indie scripts meet "play it safe" filmmakers. The movie is heartbreaking as a result of the tragic plot and captivating acting, but also for the unmet potential.
"Three Billboards" tells the story of Mildred Hayes (Frances McDormand) seven months after her daughter is murdered. Police have failed to make any arrests so Hayes decides to rent three billboards outside of her small town and use the space to spotlight the police, particularly Sheriff Willoughby, who happens to be dying from cancer. Hayes is angry and hurting, asking for sympathy from a town that is done giving any.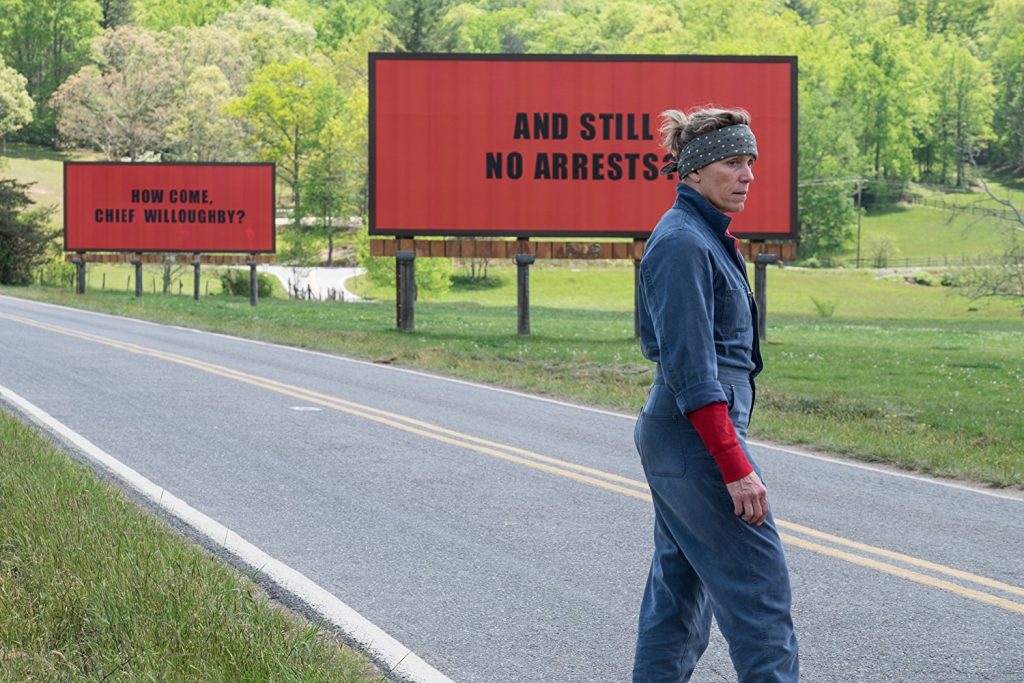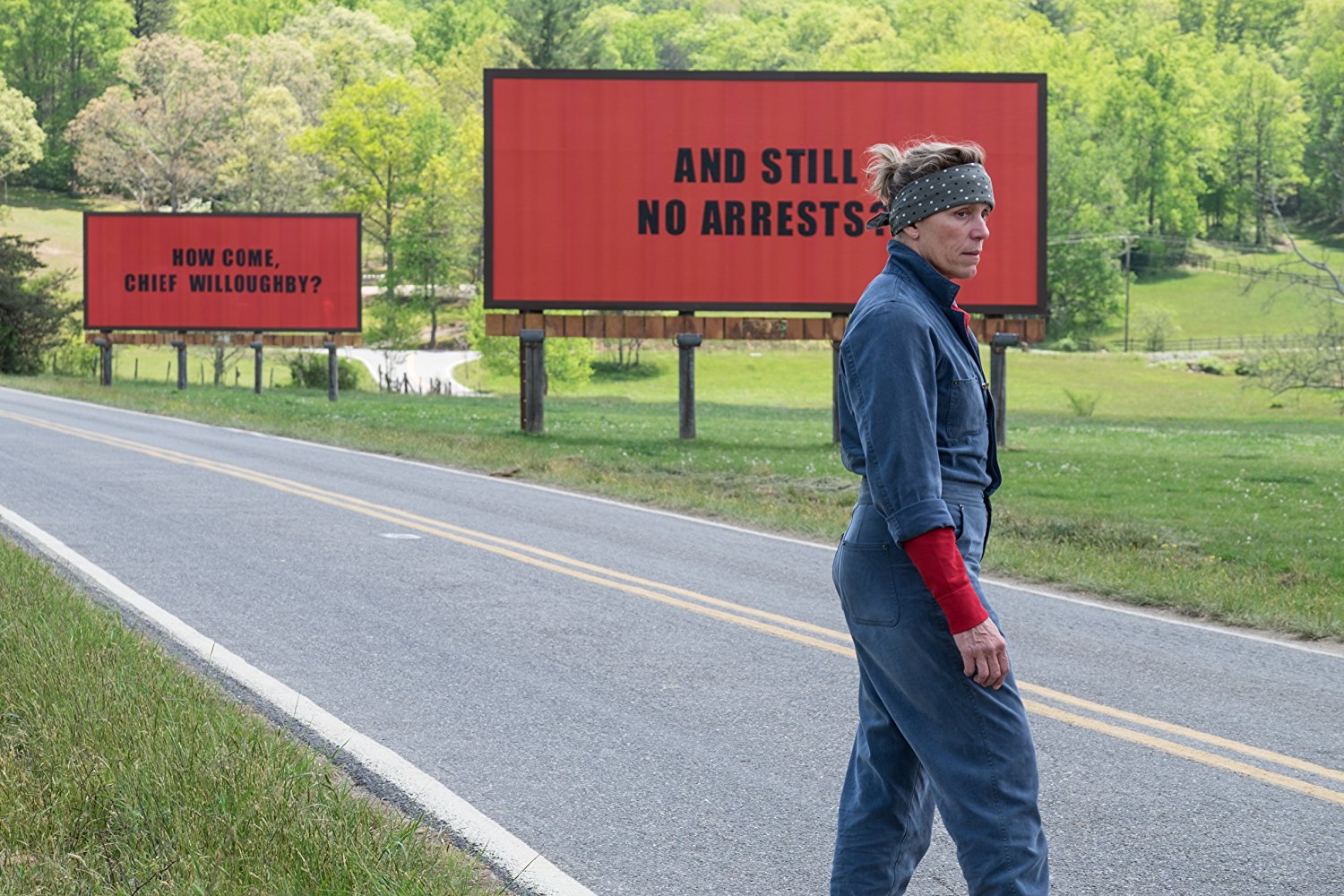 The movie is a relentless and cruel one hour and 55 minutes of twists and turns. "Three Billboards" is mean to its characters, unexpectedly violent and sometimes uncomfortable. Every time it seems safe to breathe, McDonagh delivers another swift kick to the gut.
In this way, the film works beautifully. McDonagh knew the best way to preach the theme of forgiveness was to show a world where there is not any. The harsh town of Ebbing, Missouri, and its unsympathetic characters leave the audience yearning for a moment of peace. The lesson in forgiveness chimes with clarity through every grim moment until the end, when Hayes is left to decide who she wants to be.
The director gives his main players room to grow. McDormand breathes life into Hayes, a character who is angry, complicated and broken. Her grief is nuanced, her performance compelling.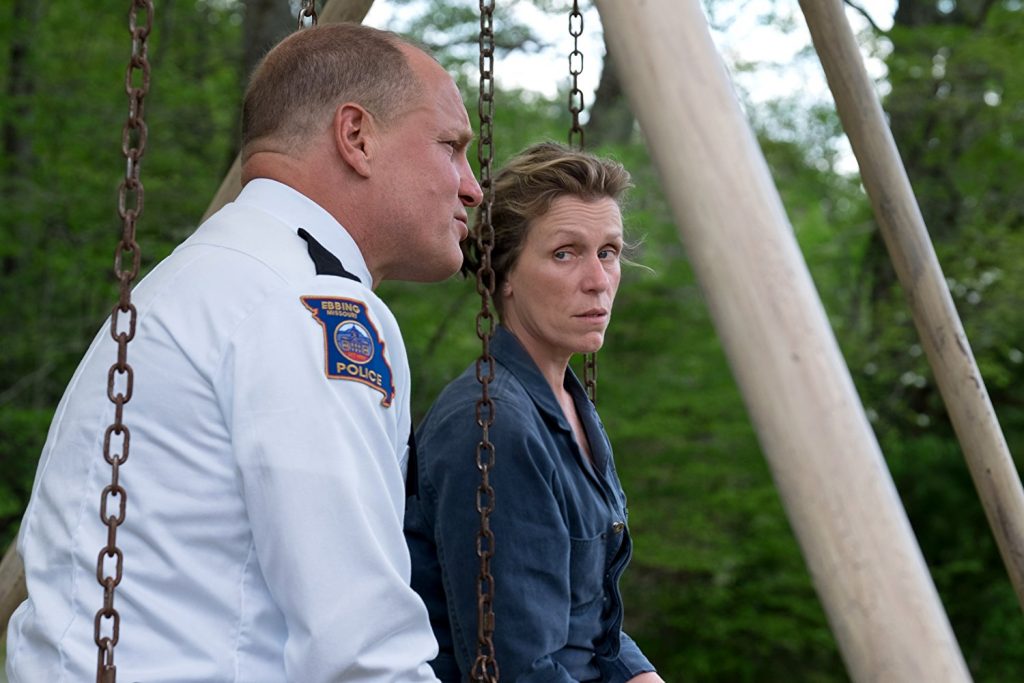 Sam Rockwell plays Dixon, a racist and simple-minded cop who lives with his mom. Dixon starts as a violent and hateful character but develops an off-kilter sense of justice, where he uses his violent tendencies for more honorable causes. It is one of the greatest character arcs in recent film history. Rockwell proves himself a force with an electric and unforgettable performance.
The Academy nominated both McDormand and Rockwell for their performances. Their nominations are well deserved, but the Best Picture nomination feels like a lazy choice from The Academy. Sure, "Three Billboards" is good, but it could've been great.
The movie features a large cast consisting of characters better left on the cutting room floor. They contribute more noise than story. McDonagh put all of his focus on the leading actors, failing to develop the other characters.
After Hayes, the women on screen are embarrassingly shallow and flat. A gritty and rough-edged Mildred Hayes feels like a victory. The surrounding doe-eyed, shoulder-shrugging women dampen this victory.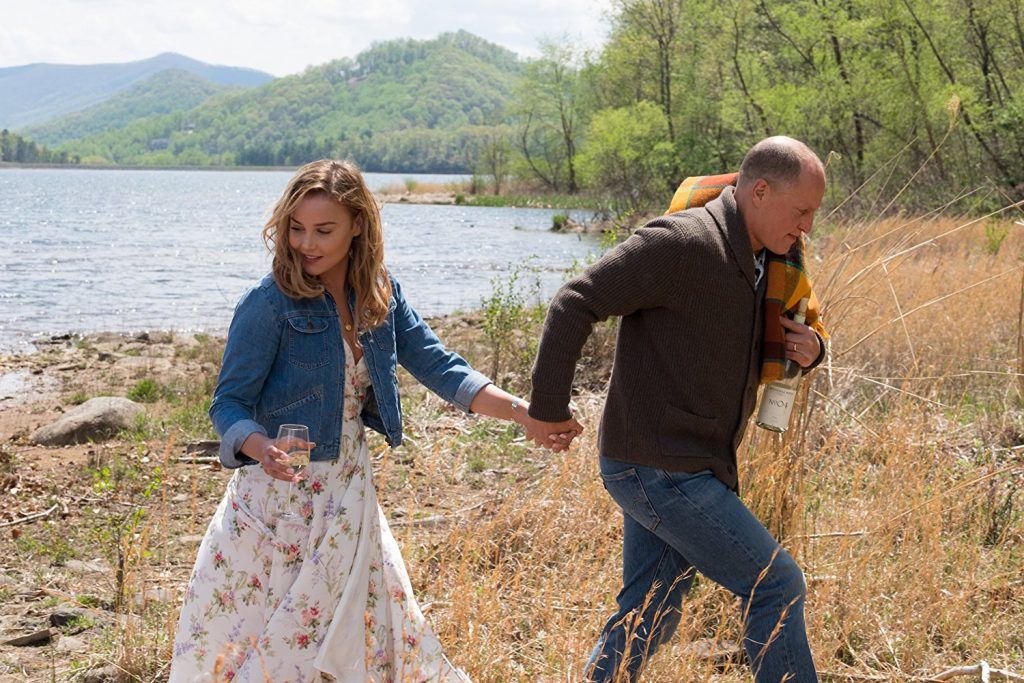 While the film skillfully weaves in the theme, it suffocates any and all impactful moments. All emotional monologues or moments of revelation were interrupted with a bad joke. Every opportunity this film had to say something, it got shy and told a punchline instead.
"Three Billboards" is not a bad movie. It is even a good movie. But it is cluttered and self conscious, holding itself back from "classic status." All the ingredients are there: a talented cast, rich settings and an original story. But McDonagh made a second draft movie when he should have waited for the eighth draft. He told the story before he was done writing it.
________________
Follow the Pepperdine Graphic on Twitter: @PeppGraphic