Pop sensation Katy Perry dons the cover of her sixth album, "Smile." The twelve-track album was released Aug. 28 and features the standalone singles "Never Really Over," "Harleys in Hawaii," "Daisies" and more. Photo courtesy of katyperry.com
After countless rejections from the music industry, knocking on doors and performing on streets, Katheryn Elizabeth Hudson finally caught the attention of Capitol Records in 2007, Perry said in the "Katy Perry: Part of Me" movie. Perry, who is from Santa Barbara, California, released her first song, "I Kissed a Girl," with Capitol on April 28, 2008.
After putting out five studio albums, Perry announced she would release her sixth album, "Smile," on Aug. 28. While "Smile" is joyful and adventurous, it lacks the lyrical depth and diversity from her past musical catalog.
The moment Katy Perry stepped onto the pop music scene, she captured the hearts of millions around the world. She defined an era in the early 2000s by uplifting the confidence of Katy Kats around the globe with songs like "Firework" and bringing a generation to the dance floor with songs like "California Gurls."
Perry said she knew she had a lot to deliver musically, and she said her new album "Smile" would revive her roots of novelty-themed and character-based music. These older song themes and characters include the Egyptian theme of "Dark Horse" and Kathy Beth Terry in "Last Friday Night (TGIF)." Perry said this new album would have island, carnival, old Hollywood and circus themes.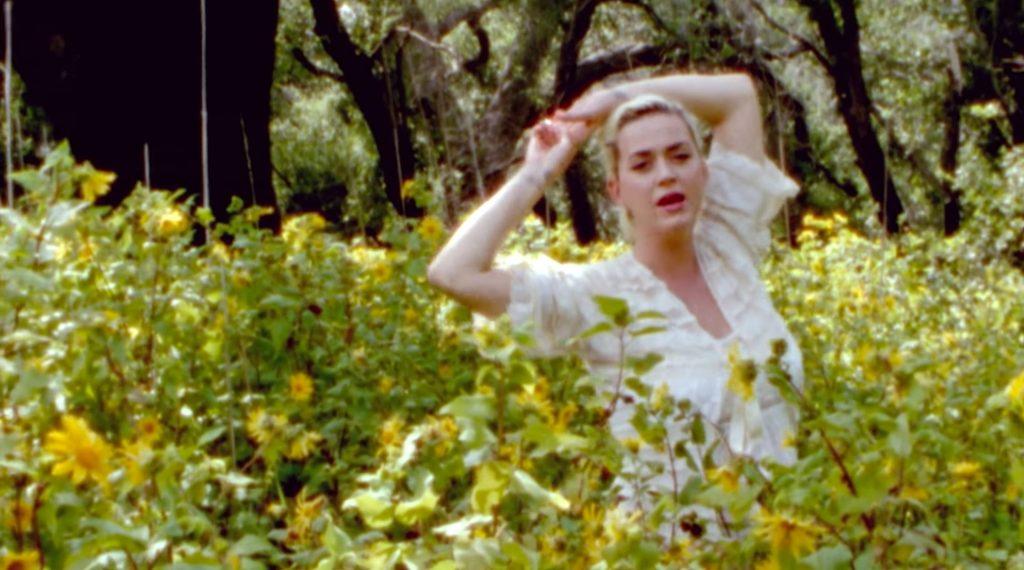 After the 35-year-old singer released her album "Witness" in 2017 and it was not well received, fans expressed how they craved the ethereal, bubblegum pop music that Perry always delivered. This includes her extravagant performances, props and dances. Fans want her to perform as the pop princess she is.
Perry's first single from this album, "Never Really Over," has a playful, fast-tempo chorus. The lyrics remind listeners that just when people think a relationship or memory has vanished, it has a way of coming back into their life. This song resembles Perry's older music as well as her usual elaborate music video visuals.
Perry's music video for another "Smile" single, "Harleys in Hawaii" showed an entirely different side of the album — mystical island vibes with an enjoyable and easy R&B sound.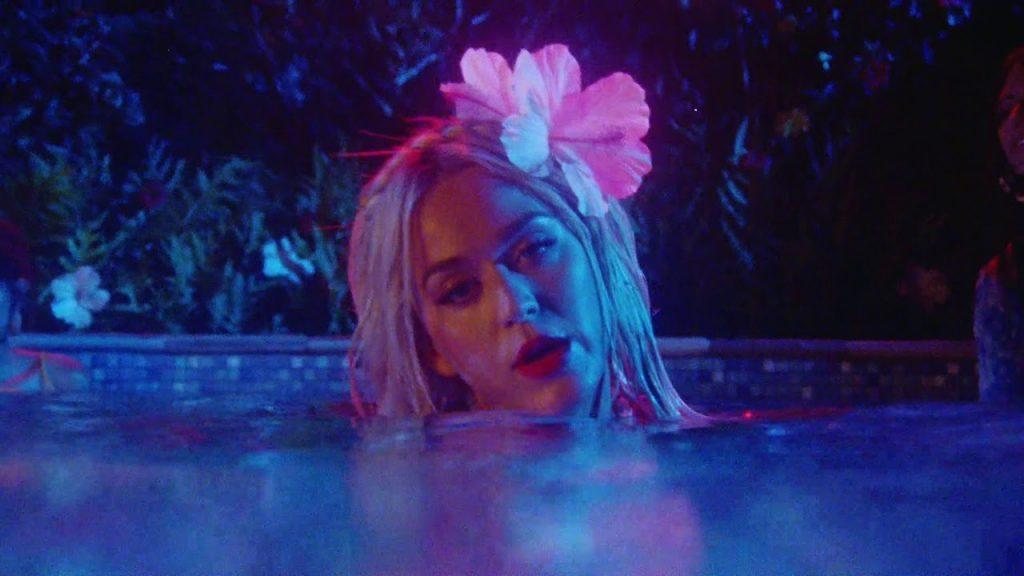 While Perry may be known for catchy beats and surface-level fantasies, some of her stronger lyrics and messages of empowerment are showcased through songs such as "Resilient" and "What Makes A Woman." Lyrics such as "The darker the night the brighter the stars glow / You're gonna see this flower grow right through the cracks" give listeners a sense of confidence.
With Perry's powerhouse vocals, the songs on this album sound bigger and more evolved than ever before. "Daisies" and "Not the End of the World" demonstrate her ability to hit soprano and alto notes and all the ones in between. Perry's vocal range never disappoints. "Smile" is no exception.
While paying homage to her previous silly, dance-worthy songs such as "Waking up in Vegas" and "This Is How We Do," Perry's more superficial songs on this album include "Champagne Problems" and "Smile," resembling the anthems Perry is known for.
The lyrics "Could you be the love of my life? / I wanna see you soon as I wipe the crust from my eyes," appear on "Champagne Problems."
As Perry grows up, her audience does too. Perry has received a lot of criticism for her music not maturing with her audience, and "Smile," while being pleasurable and exhilarating, is still cartoonish and simple. This may not be the album for embracing vulnerable emotions, but it is perfect for blasting in the car with friends or dancing through Zoom classes.
As Perry announced the birth of her daughter, Daisy Dove Bloom, on Aug. 26, many are curious and excited about what the future holds for the pop icon.
If that future means touring, new music or simply just expanding her family, there is no doubt that her music holds a special place in the hearts and minds of millions. "Smile" and its electric bounce will surely reside in those hearts too.
____________________
Follow the Pepperdine Graphic on Twitter: @PeppGraphic
Email Beth Gonzales: beth.gonzales@pepperdine.edu