Photos by Falon Opsahl
After a three-year request, Ravi Zacharias hosted the Veritas Forum exploring several life experiences, analogies and other stories that could answer the question: "What Gives Humans Value."
The Veritas Forum, held in the Firestone Fieldhouse at 7 p.m. on Tuesday, was open to the Pepperdine community and anyone else who was interested in attending the event. Zacharias said the waiting period for him to speak at university campuses, to which he gives priority, is generally three to five years. He was given several topics to address and "what gives humans value" was one of the suggested themes he was asked to speak about.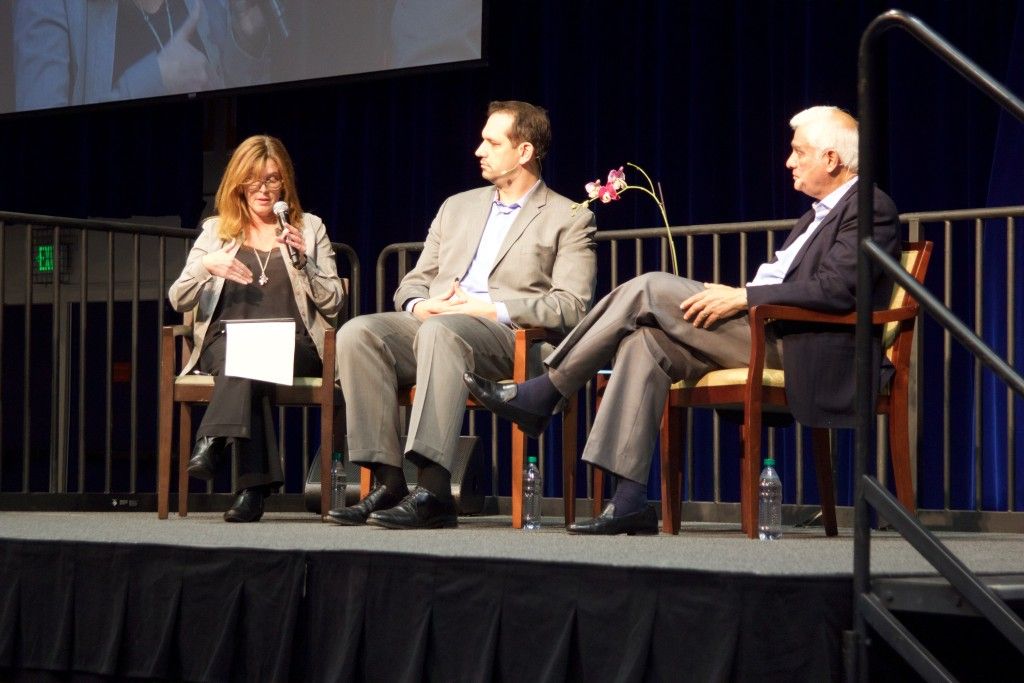 Zacharias said he believes that answers to questions such as "what gives human value" can be explored through belief.
"As I have looked into different world views and studied different world views, I have never found such a coherent set of answers as that which come to us as presented in the gospel of narratives and the teaching of Jesus Christ," he said.
Freshman Courtney Boggus attended the Veritas Forum for the first time this year and she said she would probably go to next year's Forum.
"He had really good things to say. I liked the theme and the Q&A, but especially the fact that he is qualified to talk about depression, suicide, considering that he has lived that himself," Boggus said.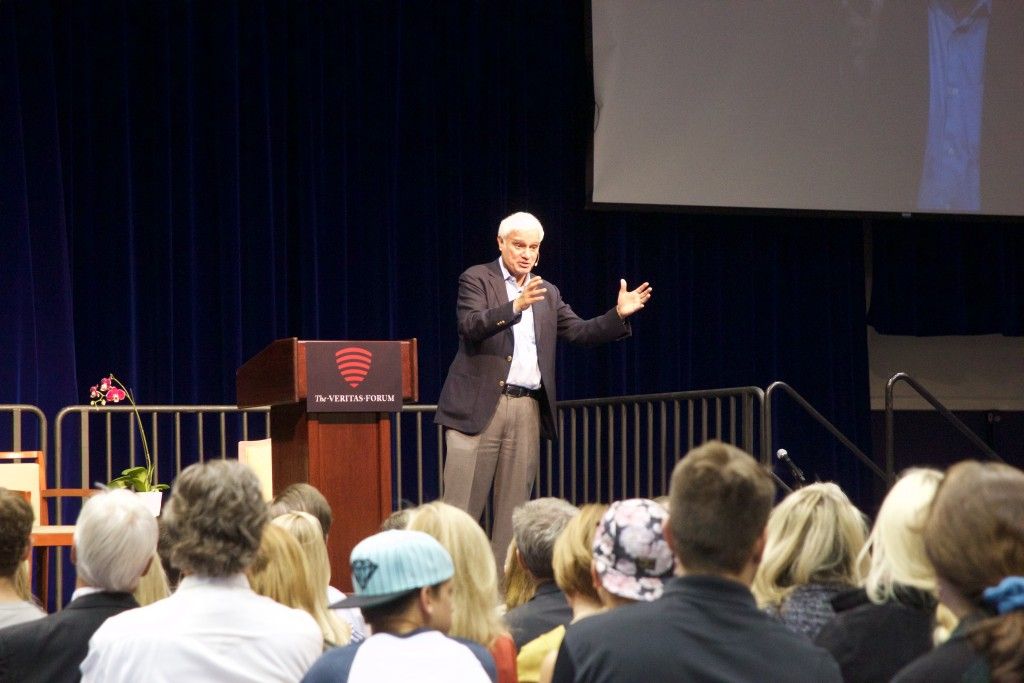 Senior Jean Hartley said she had attended the Veritas Forum her freshman year and said she was captivated with this year's theme and guest speaker.
"I was so impressed with the breath of knowledge that the speaker had and I loved how he brought experience into it. He seems so well-versed and well-read," Hartley said.
Zacharias said his major inspirations, aside from the Bible, come from the people he meets, reading works from great authors and biographies.
"My greatest inspirations have been the authors I have read. Reading, meeting people as I travel, see the lives transform and what the gospel message does" are some of his inspirations, he said. "You can walk into an auditorium with a lot of skeptics and at the end of it see some lives change, and you see we need to keep doing more of this."
Zacharias said the key to success and accomplishment is to inspire people, and he said his goal is to "continue running well and to finish well."
_______________
Follow Carolina Pinto on Twitter: @caroli_mmp