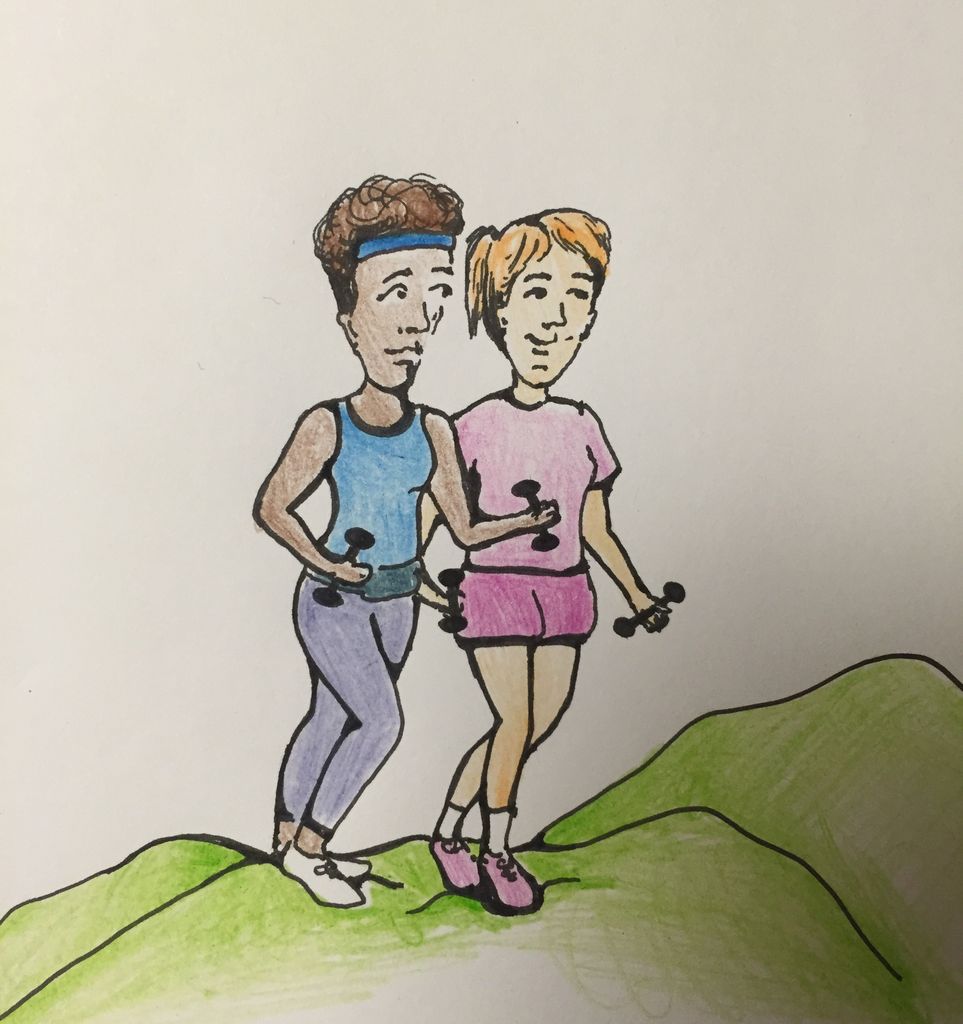 Art by Peau Porotesano
Welcome back students! It's a new semester, but the same old Pepperdine Probz here to provide a weekly dose of sarcasm about the ironies of the Pepperdine community.
The New Year is upon us, and with it comes the hoards of people resolving to get in shape. These ambitions are not lost on Pepperdine students, but they are discounted by the relentless exercise of Malibu moms. In the New Year, more than ever, masses of local mothers are hitting the hills and power walking to their hearts' content. They can be seen constantly chatting and walking dogs on even the steepest hills of campus. Incredibly, these ladies almost never break a sweat. They defy the realities of fitness as we know them and intimidate all those around them.
These Lululemon-clad ladies are on a mission. They move in packs up and down hills as they chase toned legs. Their existence creates an entire realm of problems that could only occur at Pepperdine.
Pepperdine Probz draws your attention to this problem for a number of reasons: Not only are these women physical barriers to those attempting to reach classes, but they are also emotional deterrents to our own fitness. First, these masses of people clearly avert traffic from classes. Students must undergo the struggle of avoiding power walkers as they pass in order not to be mowed over.
The most frustrating detail is that these women are in way better shape than us. What is the purpose of working out if I will never reach the fitness level of the Malibu locals who are treating Pepperdine as a personal gym?
Although Pepperdine students have arguably the best collection of calves of any college campus solely based on the geography of the campus, these women outshine the natural fitness of undergrads and blow past people trekking to the CCB. Their existence even promotes usage of the shuttle to prevent being publicly passed by a speed walker on campus.
Wary students are constantly bombarded with reminders that they themselves could never power walk for three hours a day, yet these ladies can do it while talking on the phone.
Further, the incredible wardrobe of these fitness gurus ensures that no student can match such dedication to the Lululemon lifestyle. Don't get me wrong, Pepperdine students are primary proponents of this expensive workout style. Their comparatively lacking fashion is simply a testament to the budget and dedication of Malibu women.
All in all, Malibu moms are such impressive conquerors of Pepperdine hills that they can become a hindrance to the confidence and motivation of the typical student. Pepperdine students can overcome this obstacle by dedicating themselves to health in the New Year. We must rise to this challenge and strip Malibu moms of their status in the Pepperdine fitness community.
___________
Follow The Graphic on Twitter: @PeppGraphic