Photos courtesy of Annabelle Roberts and Facebook
When sophomore Luke Poling remembers his friend Jake Brandon Harris, he recalls happy times driving down PCH, talking and listening to music.
Sophomore Annabelle Roberts, Harris's girlfriend, remembers how much he enjoyed watching bad scary movies together, his quirky sense of humor, loyalty to his friends, lack of flaws and love of Panda Express and Jack in the Box.
Professor of Communication Barry Fike remembers Harris as the approachable, sweet guy in his Public Speaking class who put his hands in his pockets when he got nervous and spoke often about his grandparents in his speeches.
Harris, a second-year business major, died Monday in a car crash in San Pedro. The cause of the crash is still being investigated, according to the LAPD.
His cheerfulness and selflessness are among the first things mentioned by those who knew him.
"He would go out of his way to never let anyone down," Roberts said. "And being his girlfriend, I'd always be like, 'You're getting walked all over,' but he would never let any of his friends down."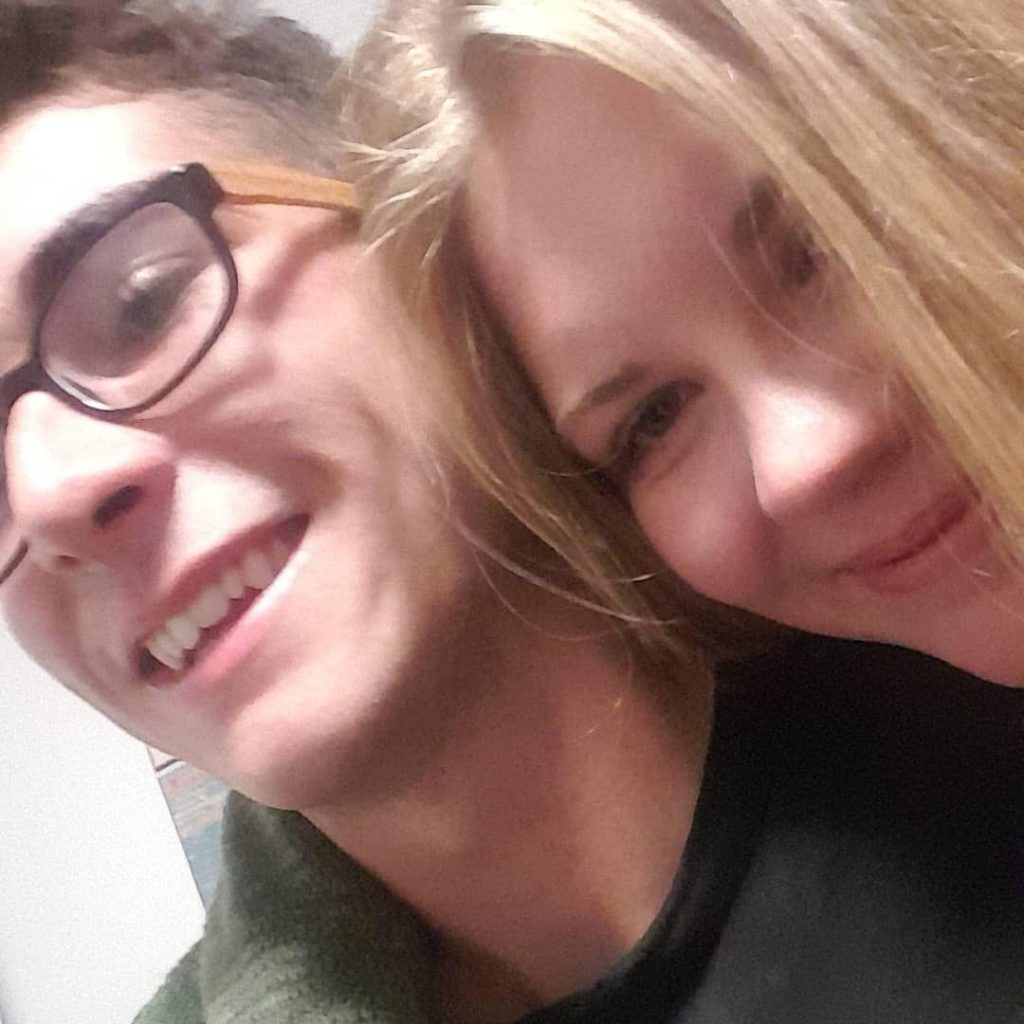 Roberts and sophomore Olivia Lara, another close friend of Harris, recalled his many goofy quips.
"He'd say the weirdest things that would make everyone in the room laugh," Roberts said. "He just really lightened up any room with his personality and his smile."
In one FaceTime conversation Roberts had with him when he was home in Arizona for Christmas break, Harris walked into a spider web and started "freaking out and flailing his arms," Roberts said. When she teased him for being "wimpy," he told her there were black widow spiders in Arizona and said, "I'm not trying to get bit and be Spiderman, I'm just trying to be your man."
"I was like, 'Wow, that was smooth,' and he was like, 'Thank you!'" Roberts said, laughing.
Lara kept a list of funny things Harris said in a journal. One of her favorites read, "I always get emotional during course evaluations. It's like we had a little education journey together."
But under the sense of humor was something deeper, Roberts said. One night, near the beginning of their relationship, Harris came over to watch a movie with Roberts, who was experiencing considerable pain due to her battle with lupus.
"He just looked up at me, he said, 'If I could take every ounce of pain you've ever felt and just put it into my body, I would,'" Roberts said. "He's like, 'When you were hurting the other day, my heart was so shattered.' I was dating this boy for like two weeks at this point and I was just like, 'Wow.' … and then, it was so nonchalant to him. He just turned over and started watching the movie again."
Roberts said his persistence is something she admired him for. When he first expressed an interest in dating her, she was reluctant, but she said she is thankful that he didn't give up on her.
"He just weaseled his way on into every friendship and situation, and into everyone's heart," Roberts said. "He really did."
Lara said Harris used to tell her that he wore his heart on his sleeve. "I think that's really true. He wore his heart on his sleeve."
Roberts agreed. "I remember one time … it was like a week into dating, and he was just like, 'Hey Annabelle, I am in love with you.' And I was just like, 'Chill,'" she said, laughing.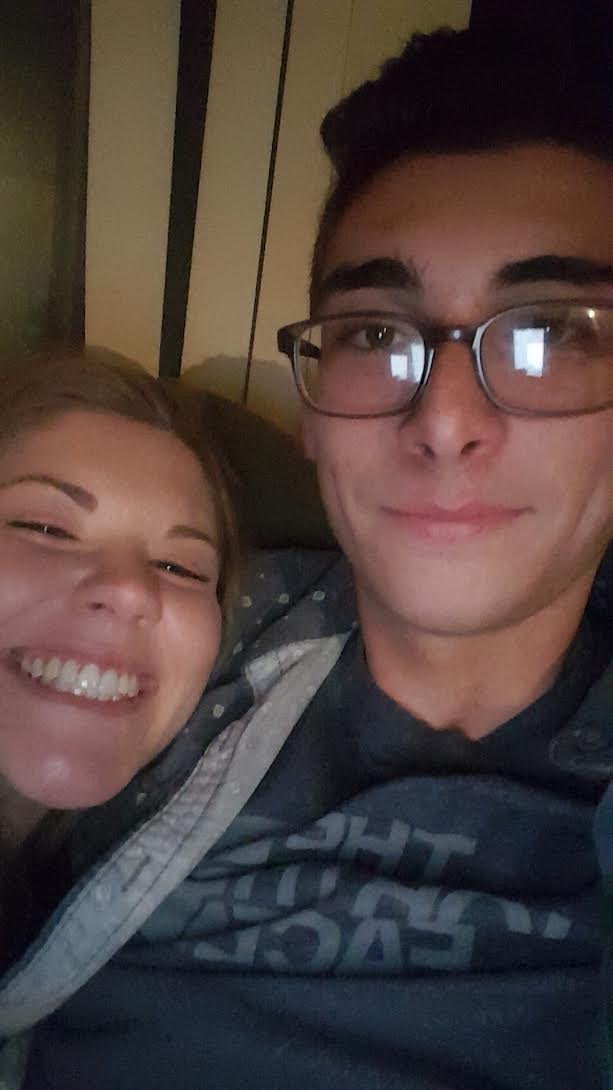 Both Roberts and Lara agreed that Harris was everyone's "favorite."
"Everyone always says that they don't have one bad memory of him, you know?" Lara said. "I don't have one bad memory of him."
Poling, who met Harris through mutual friends, said that every time he'd see Harris, he was always smiling.
"Even if he was just walking by himself," Poling said. "He wouldn't be on his phone, like, scowling, or listening to music or something when he was walking around campus. He'd just be happily smiling."
Poling said that Harris "really cared about other people and poured himself into other people."
"We'd do dinner and stuff together, like cook in Lovernich, and he would always just start doing the dishes, like before people were even done eating," Poling said. "He would just get right to it."
Office of Financial Assistance Assistant Director Deborah Armstrong supervised Harris in his on-campus job. She said she remembers him as being respectful, funny, well-dressed and eager to learn and help anyone he came across.
"He just really had a heart to help," Armstrong said.
This year, Harris took on the Office of Financial Assistance's outside scholarship project, which will soon be announced to students via mass email and posters. Armstrong said Harris led the project and was very involved in many of its intricacies, always with an eager attitude.
"Jake was just in love with it and was excited to come in every day [he was there on his shift]," Armstrong said. "I'm heartbroken that he is not going to be able to see that email go out or see those posters all over the school. I really want him to be known for being a big part of the project happening."
Armstrong said Harris would even sometimes come in early, stay late or drop by when he didn't have a shift to see if he could help. Armstrong said she wants Harris to be remembered for his contributions to something that all students will be able to use, and for his kind heart.
"I absolutely adored him," she said.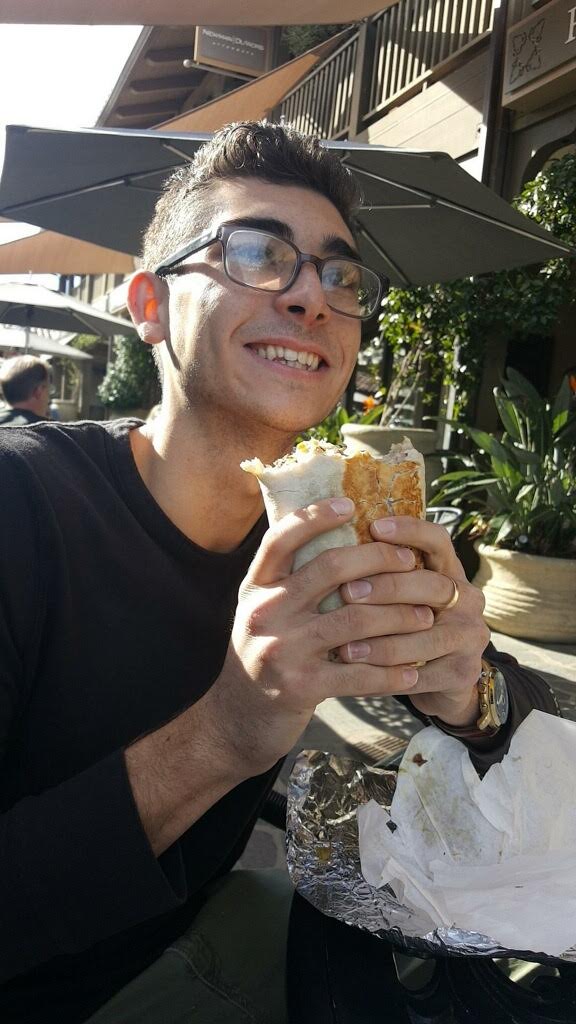 In public speaking class, Harris sat in the front row — what Fike likes to call "no man's land" — despite not having much of a like for public speaking.
But Harris "really listened, and paid attention, and worked hard at doing his best in something that he really felt very uncomfortable with," Fike said. And his calm, approachable demeanor meant people liked working with him.
"He was such a good guy," Fike said. "There are some people who are a little rough around the edges, [but] he wasn't."
Fike said he wishes he could meet Harris's parents, just to tell them "they did a really good job raising him."
"They can be very proud of who he became and the influence they had on so many people," Fike said. "And so can his grandparents. I'd love to meet them, because obviously they did something because he would just talk about them all the time."
Harris was the type of person whose idiosyncrasies and class contributions had a habit of coming back into mind even after class was over, Fike said.
"I can see him standing before God kind of putting his hands in his pockets, going, 'Well, um, I don't quite know how to put this, but …'" he said, but Fike pictures Harris calming down and then just speaking as himself, as he did in class.
"His girlfriend's roommate told me that yesterday, before she woke up, there was a shaft of sunlight that was penetrating their window and coming in and resting on her, and she said, 'That was Jake,'" Fike said.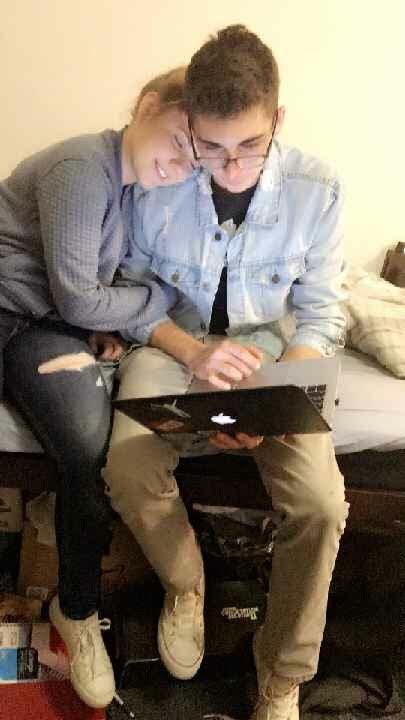 "I could see him standing before God saying, 'You know, I mean, I don't know if we could work this out, but do you think maybe I could just, send maybe some light or something on her?'" Fike said. "And he'd be saying it just like that, just kind of hesitating. Because I know he's in a good place. There's no doubt about that. It's just tough on the ones that are left here."
_____________
Follow the Graphic on Twitter: @PeppGraphic