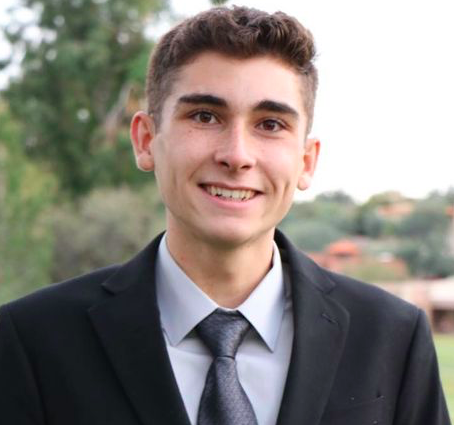 Photo Courtesy of Facebook
Pepperdine second-year Jake Brandon Harris died early Monday in San Pedro after his car crashed into a railing on the 110 Freeway and caught fire.
The crash was reported around 2 a.m. Harris died at the scene, according to ABC7. Emergency crews did not find any passengers at the scene.
The cause of the crash is unclear and an investigation is ongoing, according to the LAPD. No updates on the case have been released at this time.
Pepperdine sophomore Kelly Champeau posted a tribute to Harris on Instagram Monday evening.

"Heaven was blessed with Jake Brandon Harris today," the post reads. "The good people really do die young. Our friend group will forever be altered and eternally grateful for your memories. I will do my best to honor your legacy by striving to act with your kind heart, positivity and accepting nature. I will always miss you, your jeep and your smile."

Champeau and sophomore Ally Enns, another close friend of Harris, wrote in a statement that Harris was the "most kindhearted, selfless, loving person that we ever knew."
"Jake took our problems on his shoulders, opened his heart to everyone and was constantly positive," Champeau and Enns wrote. "He welcomed everyone into his life without judgement. Despite his own life, he always put others first. To see Jake on campus or to be able to spend time with him was a blessing and gift that will be truly missed. The Pepperdine community will always miss Jake's friendly smile. You will never be forgotten, always in our hearts and thoughts."
A memorial service for Harris will be held Jan. 18 at 5:30 p.m. in Stauffer Chapel with a reception immediately following in the Fireside Room.
Pepperdine asks that those who wish to send condolences to the Harris family send any cards, letters or notes to the Vice President of Student Affairs, TCC 210, Mail Code 4472 or drop them off before or after the memorial service in Stauffer Chapel.
"We offer our deepest condolences to Jake's family, friends, and loved ones and ask that the community continue to lift up the Harris family in prayer during this difficult time," Pepperdine University wrote in a statement to the Graphic. "The Counseling Center, Chaplain's Office, and Seaver College Dean's Office welcome calls and visits from community members seeking support as they process this loss."
Community members can reach the Pepperdine Counseling Center at (310) 506-4210 and the Office of the Chaplain at (310) 506-4275.
This is a developing story and will be updated as information becomes available.
Update made on Jan. 17 at 10:34 AM: The story was updated to include a statement from Pepperdine University, contact information for counseling services, and memorial service information.
Update made on Jan. 17 at 7:50 PM: Jake Harris was a second-year student, but had junior status by credit.
__________
Follow Pepperdine Graphic on Twitter: @peppgraphic