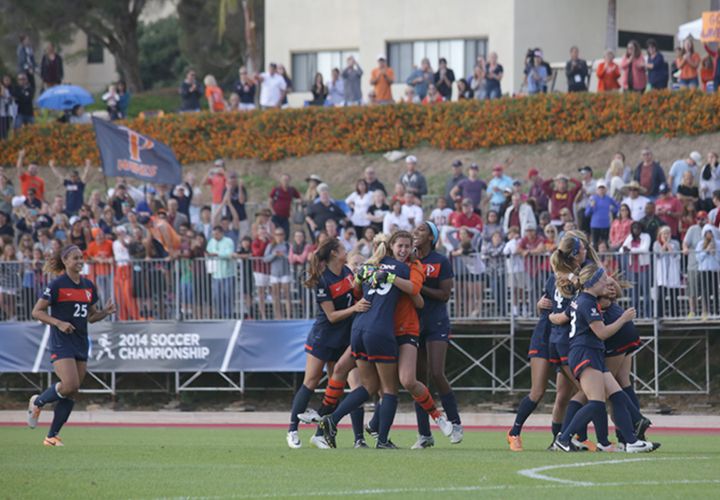 Photos by Alysha Tsuji
No. 11 Pepperdine women's soccer pulled off a dramatic home win over USC in Round 1 of the NCAA Tournament on Nov. 15.
Video by Gretchen Andsager
The two squads locked in a 1-1 tie at the end of regulation time. Neither team could find the back of the net within the two overtime periods, which led to a shoot-out. Two blocks by sophomore Hannah Seabert allowed junior Courtney Assumma to convert the penalty kick that sealed the game, 4-2.
Next, the Waves take on Illinois State in Round 2 at UCLA on Friday, Nov. 21, at 5 p.m. It marks the fifth time in history that Pepperdine women's soccer has moved on to the second round of the NCAA Tournament.
__________
Follow Ricardo Avila Alvarez on Twitter: @TheRicardoAvila 
Follow Gretchen Andsager on Twitter: @gmandsag