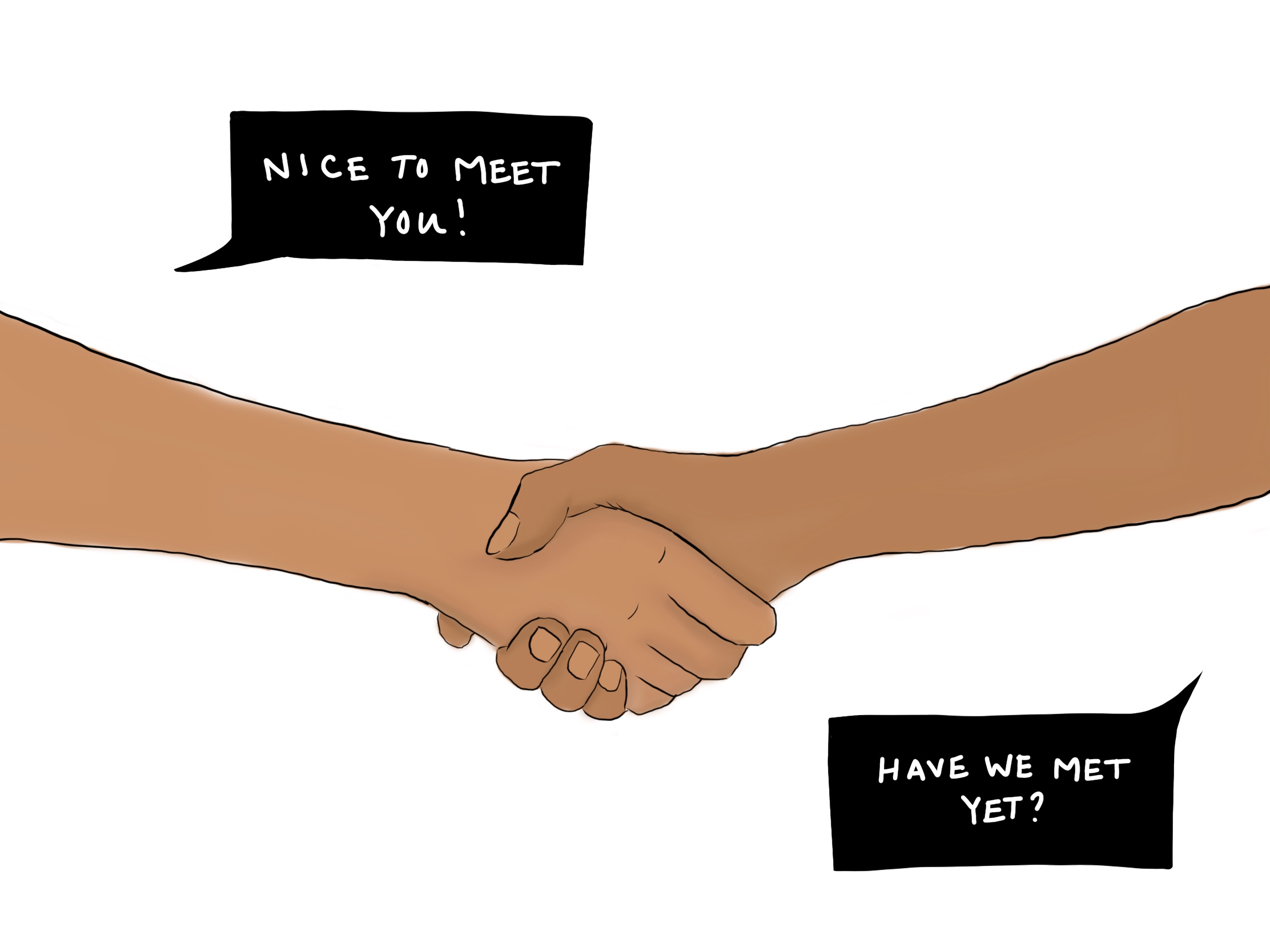 Art by Caitlin Roark
As students find themselves deep in the throes of the fall semester, making new friends is not on the forefront of anyone's mind. However, as counterintuitive as it may seem, now is the perfect time to be intentional about meeting someone new. Students should develop relationships at this time of the year because, in doing so, they will be equipped with life skills for the future as well as be lifted out of complacency in the present.
Purposefully seeking out new friendships in the middle of the semester serves as good practice for life as an adult. Similar to finding friends right now, making friends as a young adult out of college will require extra intentionality and work, according to Amy Sedghi's article "Loneliness isn't inevitable: a guide to making new friends as an adult," published April 30 by the Guardian.
College students have the advantage of being surrounded by potential friends. Pepperdine in particular is an environment that fosters relationships. However, in the adult world, friendships will not be as accessible. By learning how to do the grunt work now, students will become prepared to thrive socially as adults.
This time of year, there are a lot of opportunities for students to acquaint themselves with one another. For example, former strangers can connect by helping one another prepare for midterms. Additionally, on a more enjoyable note, many of the dorms on campus host Halloween festivities, which provide great chances for students to meet one another.
It is undeniably tempting to grow complacent in one's social niche, and intentionally introducing the unfamiliar into one's life can seem undesirable. However, unexpected friendships add dimensions to life that students may not realize that they needed, according to Daniel Victor's article "He's 22. She's 81. Their Friendship Is Melting Hearts," published Dec. 6, 2017 by The New York Times.
In a society that is quick to write people off because of their differences, becoming friends with someone new is both radical and vital. These relationships build bridges that set precedents for unity.
Friendship is an ever-changing landscape. While change is daunting, it is also very natural. In the span of one year, students will see friendships ebb and flow in their lives. Social spheres "are susceptible to circumstance," so it is nearly guaranteed that students will see theirs evolve dramatically during their time in college, according to Julie Beck's article "How Friendships Change in Adulthood," published Oct. 22, 2015 by The Atlantic.
Some of the most enduring relationships are the ones that are created later in college. Because of this, students can never be sure what life-giving friendships they have yet to find.
In this season of midterms, it is easy for students' energies to be consumed by the responsibilities that are right in front of their faces. Students can come up for air, however, by making an intentional effort to meet someone new. New friendships are reinvigorating, and they will bear good fruit for years to come.
_______________
Follow the Pepperdine Graphic on Twitter: @PeppGraphic