Photos courtesy of Julie Ellerton
A brush fire broke out near Civic Center Way in Malibu around 3 a.m. on Monday, according to Fire Station 88 Engineer Matt Rickard. The cause of the fire is still being investigated.
While the blaze was estimated to be 6 acres, firefighters later changed the figure to approximately 2.6 acres.
The fire was 95 percent contained and air support from Alumni Park was subsequently cancelled at 5:38 a.m., according to Pepperdine Public Relations Manager Alex Forero.
The fire posed no threat to the Malibu campus, but university officials said they are monitoring the area until further notice.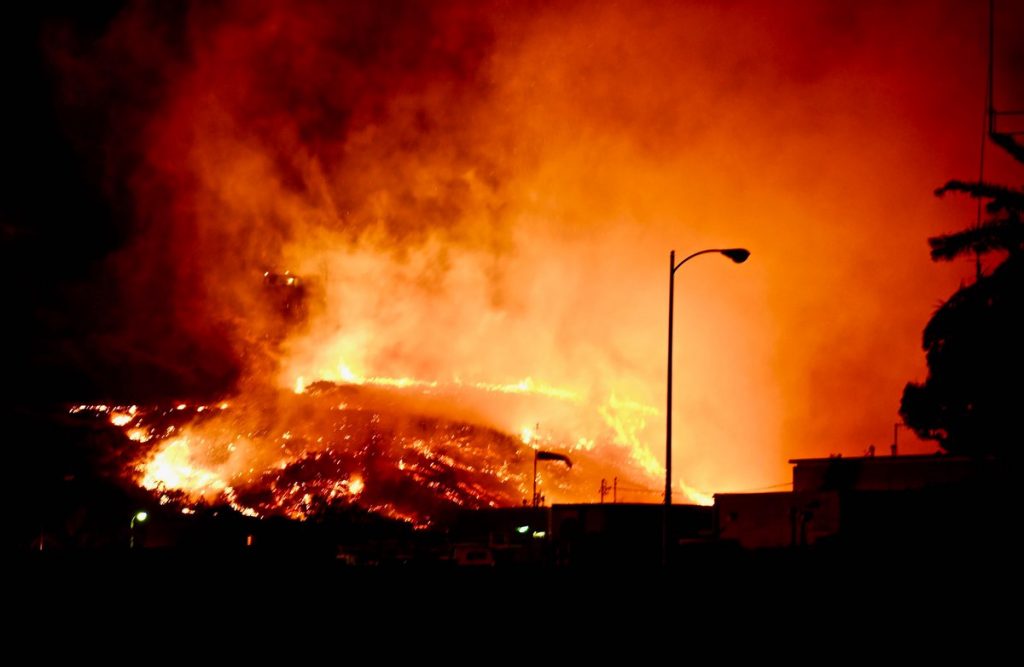 Evacuations were ordered at 4:02 a.m. for the Malibu Knolls neighborhood and were lifted at 5:37 a.m., once the fire was contained, according to the City of Malibu Twitter.
Rickard said the crew began to wrap up around 7 a.m., but firefighters are remaining in the area until further notice.
"A few crew are still in the area to monitor the fire," Rickard said.
Los Angeles County Fire Department Inspector Gustavo Medina said the cause of the fire is being investigated by the Arson Fire Investigation Unit.
"The investigation is still underway," Medina said. "As of now, they have no indication of the cause of the fire. We're not sure how long it will take, especially because brush fires take a while to determine a root cause."
Mayor Skylar Peak said the fire was started by a homeless encampment. He said that this is not the first Malibu fire to start in this way.
UPDATE 1/30/18 11:48 a.m.: As of Tuesday Jan. 30, Fire Station 88 Captain Todd Garvey said there is extra staffing in the area but today will likely be the last day.
UPDATE 1/31/18 2:30 p.m.: Story updated to include statement from Inspector Medina and information from Jon Michael Raasch.
This is a developing story. We will provide updates as information is made available.