Photos Courtesy of Shannon Farar-Griefer
Ultramarathon runner Shannon Farar-Griefer has logged hundreds and thousands of miles in races across the country. In 2001, Farar-Griefer became the first woman in the world to double the Badwater Death Valley race (292 miles on foot).
Ultramarathons are "anything beyond the classic 26.2-mile distance — races from increasingly popular 50Ks to 100-milers to solo crossings of continents, according to Runner's World.
By comparison, the LA Marathon on Sunday, March 9 should be a cakewalk. But 52-year-old Farar-Griefer is nervous. In 2005, doctors diagnosed her with Multiple Sclerosis (MS), "a chronic, often disabling disease that attacks the central nervous system: the brain, the spinal cord and nerve fibers to the eyes," according to the National MS Society. Treatments for MS can slow the symptom progression, but there is no cure.
Post-diagnosis, Farar-Griefer's doctors encouraged her to stay active, and she had no problems following those orders. Between the time of her diagnosis and now, she says she has already gone on to run two more Death Valley races, as well as "a few more" 100-mile races, and more marathons and ultramarathons.
With three kids aged 23, 20 and 6 years old, she maintains an upbeat attitude.
"For as long as I can get up and walk and run and be healthy and have a good attitude, I want to feel like I'm in charge," Farar-Griefer said. She continued, MS is "like when you run a race: either the race beats you or you beat it. I'm looking at it like running is a metaphor for my life."
Even with her superhuman abilities, in the past year, she has started to feel effects of the disease and its treatments. On Feb. 19, an MRI revealed she has 60 new lesions in her brain.
She said there are days her "arms aren't working" or she can't get out of bed or walk or has trouble swallowing.
"It has taught me to appreciate every day. I live for every day and those days that I feel good, I'm grateful," Farar-Griefer said. "The days that I don't feel good, I just ride the storm out because there's nothing you can do."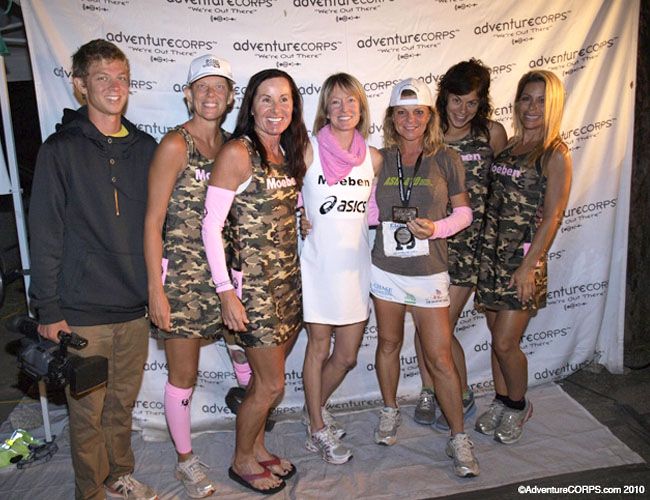 Running for a cure
After the LA Marathon, Farar-Griefer has a more personal event marked on her calendar. She has been chosen as the runner for the 135-mile California stretch of the second annual MS Run the US Relay.
A team of 16 people, including Farar-Griefer, will run over 3,000 miles stretching from Los Angeles to New York to complete the relay in four months.
"I feel honored to be part of it. It's such a great cause," Farar-Griefer said. "It benefits the MS society. We're hoping to find a cure one day. I'm looking forward to it."
On average, runners take six days to plow through the 135 miles. However, Farar-Griefer is not your average runner.
"I want to run it straight because I have kids. I think I can do it in forty-something hours. I did it in Death Valley so I think I could run it in about the same time," Farar-Griefer said.
In addition to the relay, MS Run the US is also holding 5K run/walk events in California, Colorado and New Jersey. On April 13, when Farar-Griefer begins her route in LA, participants have the opportunity to run alongside her for 3.1 miles.
Registration for the 5K is open on the MS Run the US website, with an early bird fee of $30 available until March 9. Further details can be found on the website.
"People that see the runners are inspired to take action for this cause … and really do something right now," MS Run the US founder Ashley Kumlien said.
Kumlien's mother was diagnosed with MS in 1980 before Kumlien was born. From the muscle imbalance to spasticity to memory loss, Kumlien said she saw her mom "go through a lot, but she was always positive and looked on the bright side. She needed to have a strong faith."
Kumlien founded MS Run the US in 2009, inspired by her mom's attitude and fight.
"It has changed my perspective on life," Kumlien said. "How we really need to live right now because there's no guaranteed tomorrow. We need to do the things we love right now and help as many people as we can."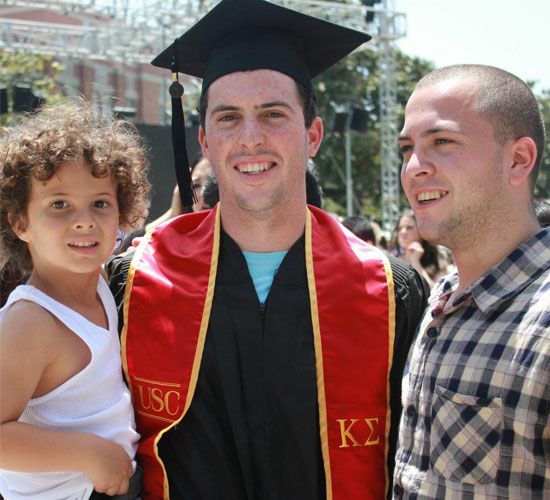 Mile 80
Farar-Griefer stands at a point of uncertainty. She has no idea when her MS will flare up or what days she'll be physically fit to run long distances.
"I'll see how I feel, how the disease progresses and what my body's going to give me," Farar-Griefer said. "The unknown is where I'm at right now."
Regardless of how many more ultramarathons she has left in her, Farar-Griefer has already proven herself. Her oldest son, 23-year-old Moe Griefer, said he does worry about his mom, but he's also proud of her.
"My mom is the toughest person I know and she loves running too much to stop it altogether, so as long as the doctors say it's OK to keep running, then I'm all for it," Moe wrote in an email.
He mentioned that during his childhood, Farar-Griefer was always "laid back and the fun mom," as she led by example, rather than pressuring him.
"I would look up to her for motivation and inspiration," Moe wrote. "If she can run 100-plus miles, then I really never had an excuse when it came to training or pushing myself to the next level like she does."
Farar-Griefer revealed that her motivation to keep pumping her arms despite all odds being against her comes from within.
"It's your mind that keeps you going even when you're at your lowest point," Farar-Griefer said. "Even with the marathons, people hit that wall. I call this disease mile 80 because that's what I would always make fun of in the 100-mile race — you're down for the count, it's 2 o'clock in the morning, everything hurts, you want to give up, but you don't."
Farar-Griefer will never stop swinging: "I want to keep living my life. I don't know what this disease is going to do with me. I'll just take every day like a champ and fight."
_________________________________________________________________________
Follow Alysha Tsuji on Twitter: @AlyshaTsuji