Photos by Paola Ramos
Multi-Grammy nominee and award-winning DJ Kaskade will perform at the Los Angeles Convention Center Saturday night, making his sold-out show the first of its kind in the venue. This is also the DJ's largest solo headlining show, with a projected 20,000 people to attend.
"It's going to be lit up, a full on audio and visual assault, no — an assault on the senses," Kaskade said. "I think it's just about showcasing my music in the biggest and loudest possible way that I can, and by loud I don't mean volume, I mean just everything about it. I mean, 20,000 people is a lot of people, so it's hard to make an impact with that many people, but I will. We've got a big show planned."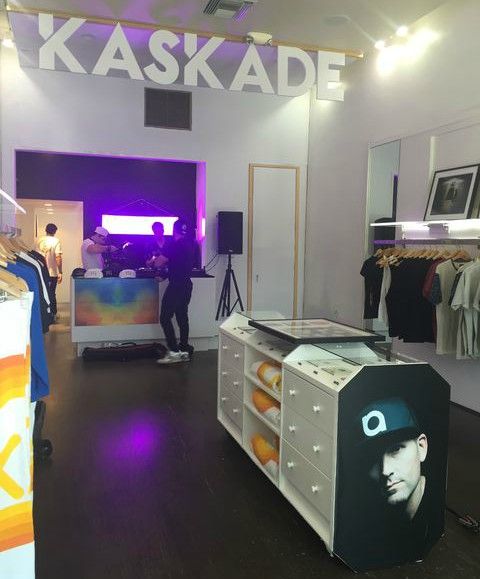 Insomniac Events, a tour promoter company, is producing the show for the House and EDM music DJ who has held several promotional events for it. According to Kaskade, though, these weren't particularly necessary, as there was already much hype surrounding the show; this was made clear by how quickly tickets for the show sold out.
"LA is just so tuned in to me and my music; it's great," Kaskade said. "I love that I don't have to be too loud here, I can kind of just whisper, 'Hey, I've got a show coming up,' and everyone goes crazy."
Tickets for Saturday's performance sold out in less than an hour. Kaskade said the idea to open his pop-up shop came about after he added two more shows to the weekend lineup, which also sold out quickly. The shop will have many limited products that are exclusively available there, including T-shirts, albums, tote bags and photographs. The shop opened on Tuesday and is located at 410 N. Fairfax Ave., Los Angeles; it will be open until Saturday.
"When the Convention Center sold out so quick, and then I added another show and that sold out, and then I added another show and that sold out, I was like, what else can we do? And the idea to do this, that's what came up," Kaskade said.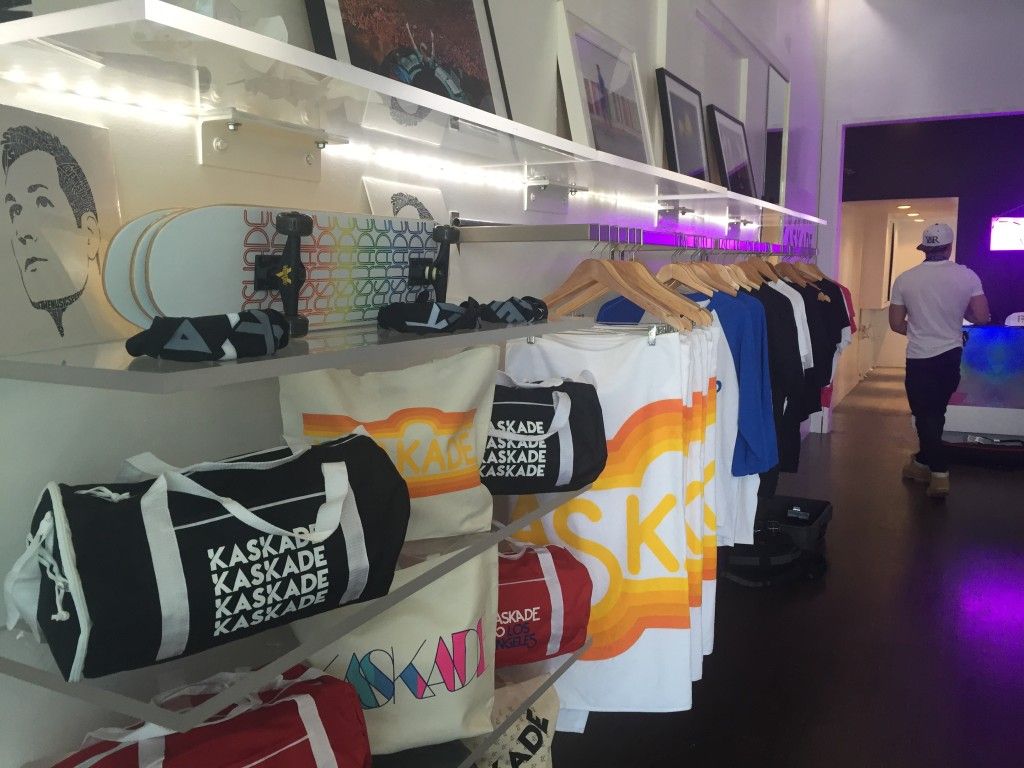 Kaskade said his favorite products are the photographs that photographer Mark Owens has shot of him throughout the past 10 years.
"These are just one-offs that we printed, and I think that's my favorite," Kaskade said. "I mean, there's a lot of cool items, the collaboration with Imperial Motion is awesome."
This is not the first pop-up shop Kaskade has opened, as he had one in Miami a few years ago. He said he liked that experience because it allowed him to show up randomly and meet fans in a different setting than a nightclub. He said he plans to show up to this shop throughout the week, as well.
"I've got to help them fold the shirts and keep the towels straight, you know, I've got to help out [and] pull my weight around here," Kaskade joked.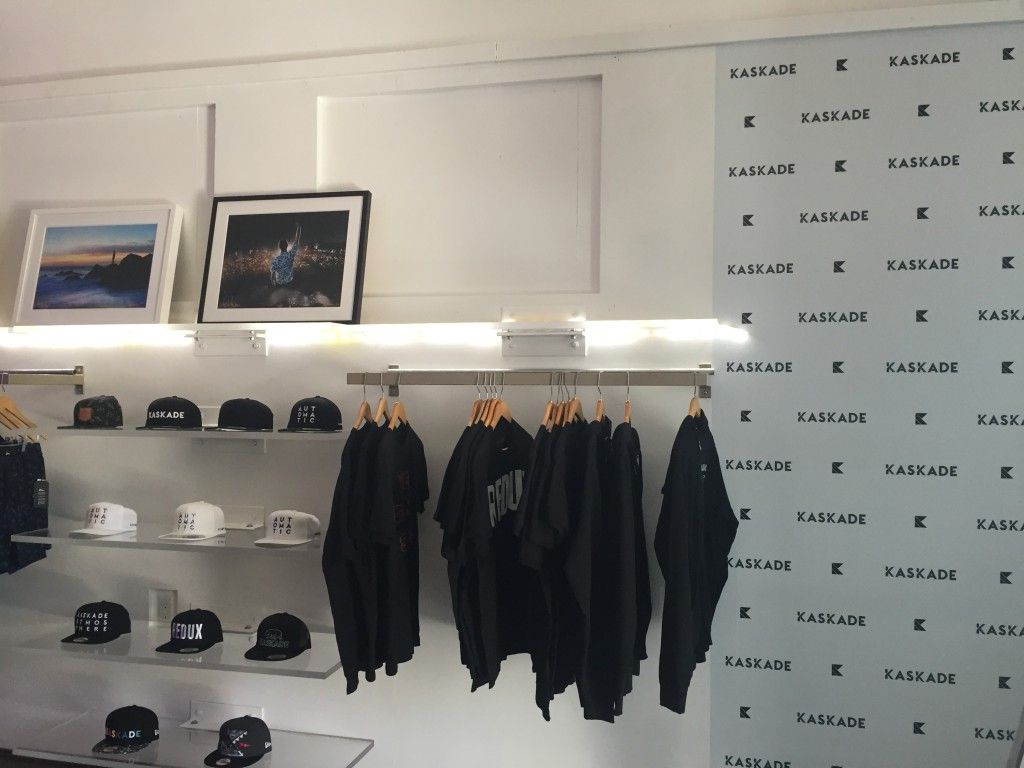 Apart from his pop-up shop, Kaskade also recently teamed up with UberEATS to promote his upcoming show. UberEATS is an app that allows people to order food from participating local restaurants and have it delivered to them. Kaskade spent a few hours March 15 personally delivering both pizzas and some free tickets for his show to fans who ordered via the app.
"It was a lot of fun," Kaskade said. "Basically we just teamed up with them to bring attention to the LA Convention Center show, and we did that because we didn't think the show would sell out so quick."
Kaskade said he realized participating in this promotional event was not necessary once the show sold out so quickly. However, he decided to do it anyway because he thought it was a fun way to meet fans. He said he would definitely do this again.
"This whole week is just a celebration," Kaskade said, "It's like, I'm coming home to LA; let's have a big party."
The DJ is also gearing up for a residency at the Wynn Las Vegas this summer. His first residency in Las Vegas was in 2010, when he became the first American DJ to have secured a residency in the city. This upcoming summer will mark his third residency there.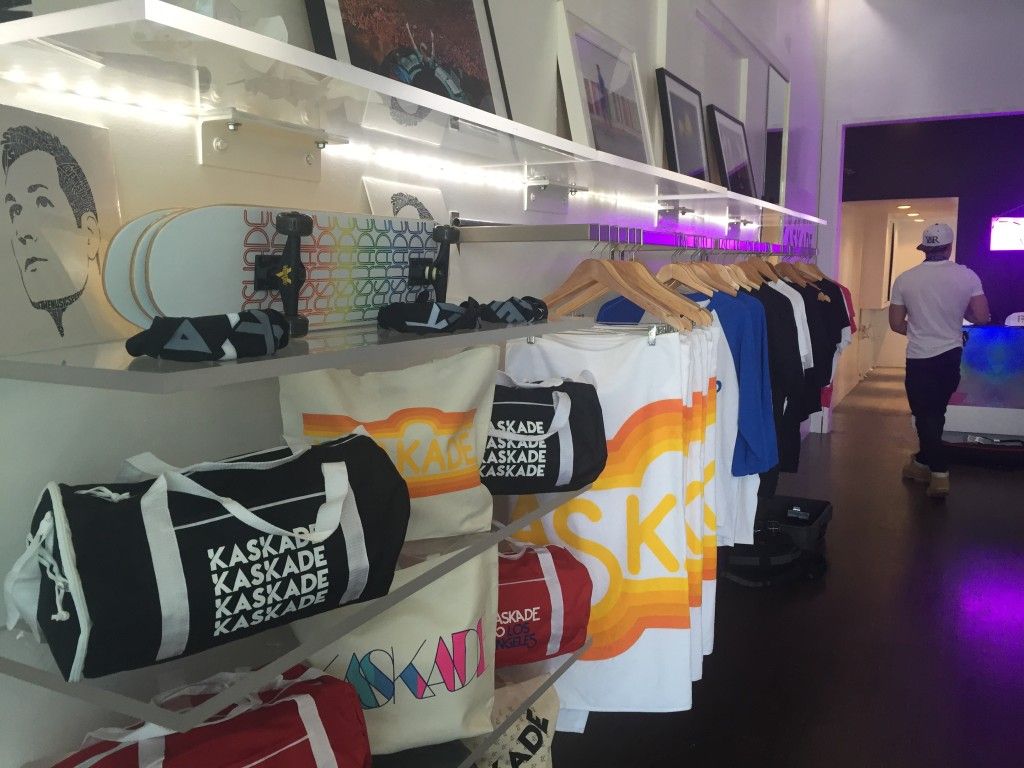 "It's become my summer thing over these last few years at Encore Beach Club and XS," Kaskade said.
He said he did not originally think Vegas would be the right fit for his music, but after being there, he has realized that it is. He will be performing at the Wynn for about 15 weekends throughout the summer.
"It seems like people's appetite for electronic music is not diminishing," Kaskade said.
Kaskade has many things planned in the upcoming weeks, starting with his Los Angeles pop-up shop. The DJ said he invites people to visit his shop, which is open from noon to 8 pm. until Saturday, the day after his Los Angeles Convention Center performance.
_________________
Follow Paola Ramos on Twitter: @PaolasPassport