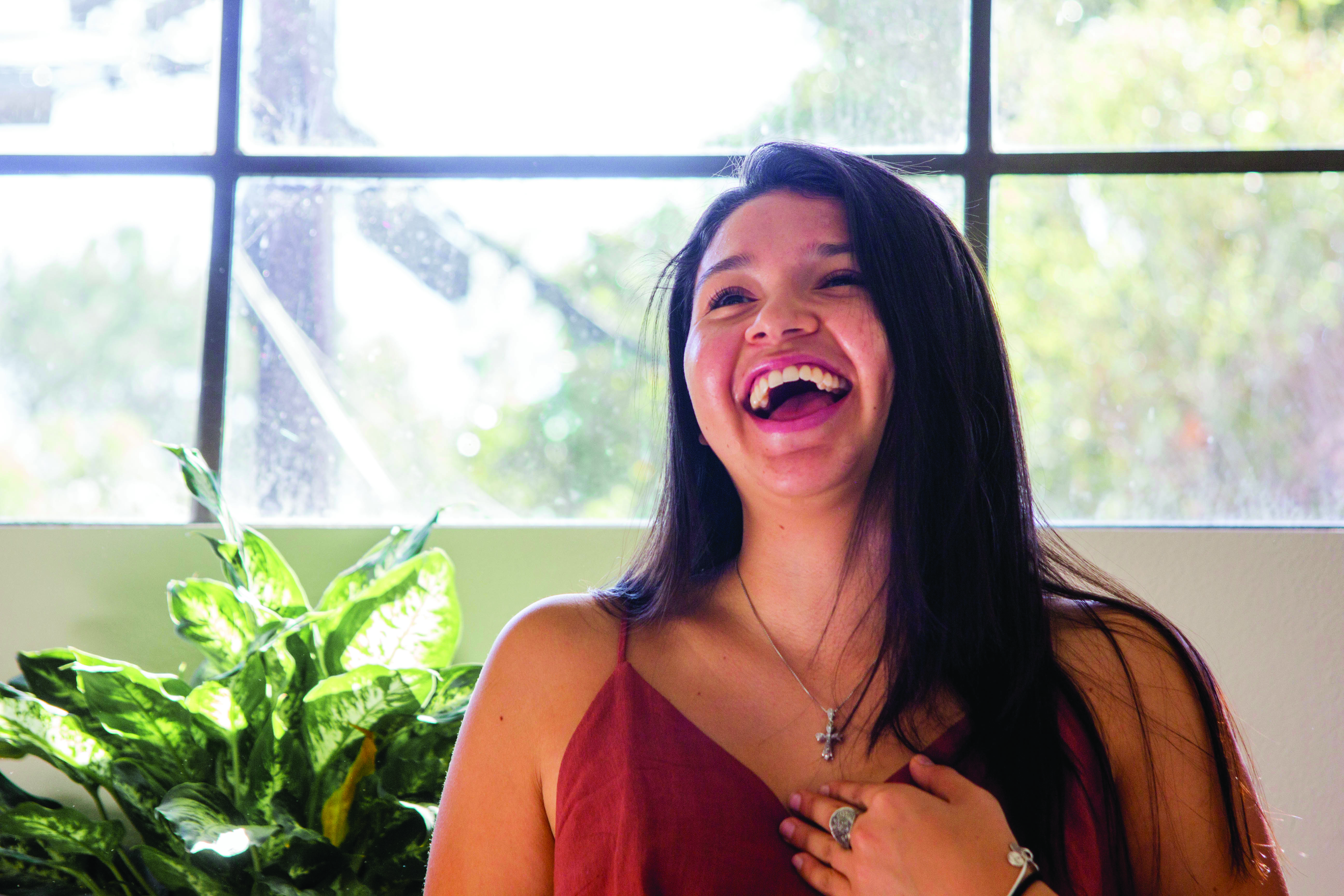 Photos by Kayla Lee
"College had always been a thing that I was working toward and college had always been my ultimate goal. It was my resource toward economic mobility and to be someone my parents were not able to be," said senior Jazmin Guardado, an International Studies major at Pepperdine. She is a first-generation college student.
Guardado is from Los Angeles, but her mother is originally from Mexico and graduated from high school. Her father, from El Salvador, dropped out of school in sixth grade.
Pepperdine's website defines a first-generation college student as "a student whose parent(s)/legal guardian(s) have not completed a bachelor's degree at a four-year college or university." First-generation college students represent 19 percent of Seaver College's undergraduate student body, according to Pepperdine's website. In the Fall of 2016, Pepperdine welcomed 139 first-generation college students, of which almost 60 percent were female and 40 were males.
When Guardado first came to college, she said she felt the pressure to do well and succeed. The pressure also came from the fact that she had to do everything by herself, from looking at which colleges to attend to the application process. This was due to her parent's restricted knowledge concerning American universities.
"Their education is limited, and on top of that, they don't really know the American college system, so I had to apply for financial aid on my own, FAFSA on my own, college applications, where, generally, you would have parental guidance," Guardado said.
She said her experience was a little difficult at first, even though Pepperdine did a good job at making first-generation college students feel welcome.
"Once school started, it got a little bit more rough, because you see how different you are from everybody else, and especially me, being a minority. Pepperdine was kind of a cultural shock, even though I lived in L.A. my whole life," Guardado said. "But I think I was able to assimilate well and adapt well. Pepperdine is very welcoming and provides a lot of resources."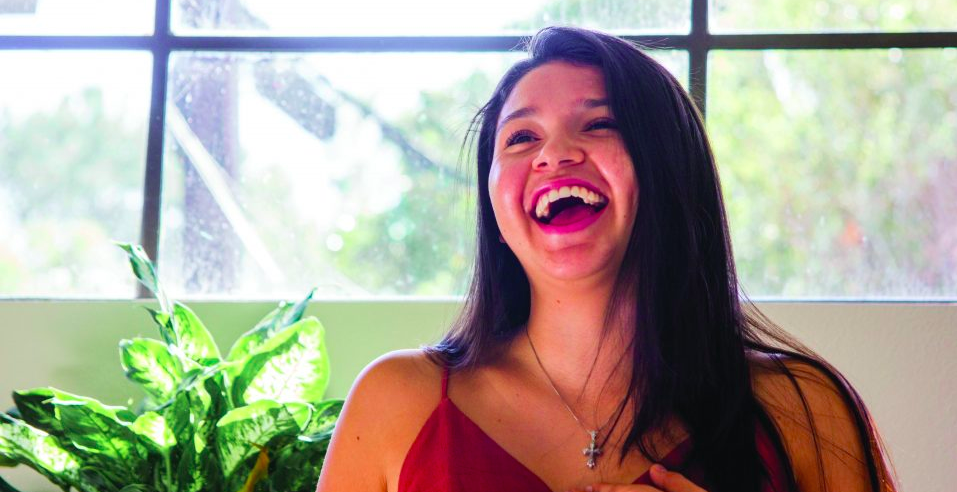 Junior Christine Deng, an Integrated Marketing Communication major, said she developed self-taught strategies due to her parents' lack of college experience and education. Deng is from the Bay Area in Northern California, but both her parents are from Guangzhou, China.
Deng's dad finished middle school and her mom graduated from high school. Eleanor Ng, Deng's mother, said she did not pursue college because of China's Cultural Revolution, which restricted access to education in the early 1960s. Deng's father, who came from the countryside, lacked financial stability and was unable to continue his education. She said her parents came to the United States for Christine to have a bright future.
"My parents came to America with the idea that they wanted a very different life and opportunity for me, so since I was born it was destined that college was my way to [that] life," Deng said.
Deng said she learned how to read and write through self-taught mechanisms.
"Since my parents did not really emphasize academics in their own lives, they were not able to help me study, or read, or learn basic math from a very young age," Deng said.
Instead of having her parents read her bedtime stories, she said she played tapes and read along with it.
"I am a very self-study person, still. Everything I know is dependent on how I study, and maybe not what I learn in class," she said.
Miyelle Aiken, a Pepperdine alumna ('15), is a first-generation college student from Maryland and said she found Pepperdine's resources helpful.
She is now an Admissions counselor at Pepperdine and works directly with the Pepperdine Summer Preview, which is "a three-day pre-orientation experience organized by the Office of Admission for a select group of admitted first-generation students," according to Pepperdine's website. It allows first-generation students to adapt to their new environment and become familiar with all of the resources Pepperdine has to offer.
Aiken said her college experience was a very positive one, because of the support she had from Pepperdine and Posse, a foundation that partners with colleges and universities around the country to award students leadership scholarships. Posse brings prospective students for the same university together, as a means of supporting one another in a new stage of life.
Aiken said she didn't know what to expect once she got to college because her parents did not graduate and were not able to advise her on the matter.
"Coming in, I did not know about FAFSA, or what that meant," she said. "It was nice to come in with 10 other people, with my Posse, because we [were] experiencing some of these things together."
Being the first in her family to go to college created a sense of pressure on her, she said.
"I felt pressure on myself because I wanted to make my parents proud," Aiken said. "I was not just getting a degree for me. I was getting a degree for them, too. So I put pressure on myself to make sure I really succeeded and took advantage of everything that Pepperdine has to offer."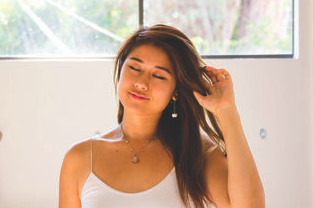 Associate Chaplain Eric Wilson said he has had multiple experiences with first-generation college students. Before becoming Pepperdine's Associate Chaplain, he was a Program Director for the Student Success Center at the University of Missouri Columbia, which allowed him to work with minorities, many of whom were first-generation college students.
Wilson said that when first-generation college students encounter problems in college, they associate it with a spiritual crisis. He also explained that crisis is actually beneficial, rather than detrimental.
"The first thing that I do is try to assure them that instead of crisis being this horrible thing, it is a wonderful thing," Wilson said. "When we deal with crisis and you have somebody to walk alongside of you, while you are in the middle of crisis, you learn so much about yourself, and the world and God."
Wilson also said that some students, mainly first-generation, go through an initial struggle in college.
"When everything is new, there is a level of anxiety and stress that some carry and some things that seem very small to other people, might actually be really huge for them," he said.
Wilson also stressed the importance of having a role model, which first-generation college students may find hard to have.
"A lot of first-generation college students, first, do not have a model to draw from," Wilson said. "Some of us have been blessed to have parents, grandparents and generations of people that have modeled for us how to make it through college, but a lot of students never had that."
"[College was] the best experience ever," Guardado said. "I am kind of freaking out that it is coming to an end. I am a senior, and honestly, I never thought this day would come … it is very exciting to be the first one in my family to [go to college], and hopefully I set a precedent for my future family members."
___________________________
Follow Currents Magazine on Twitter: @PeppCurrents