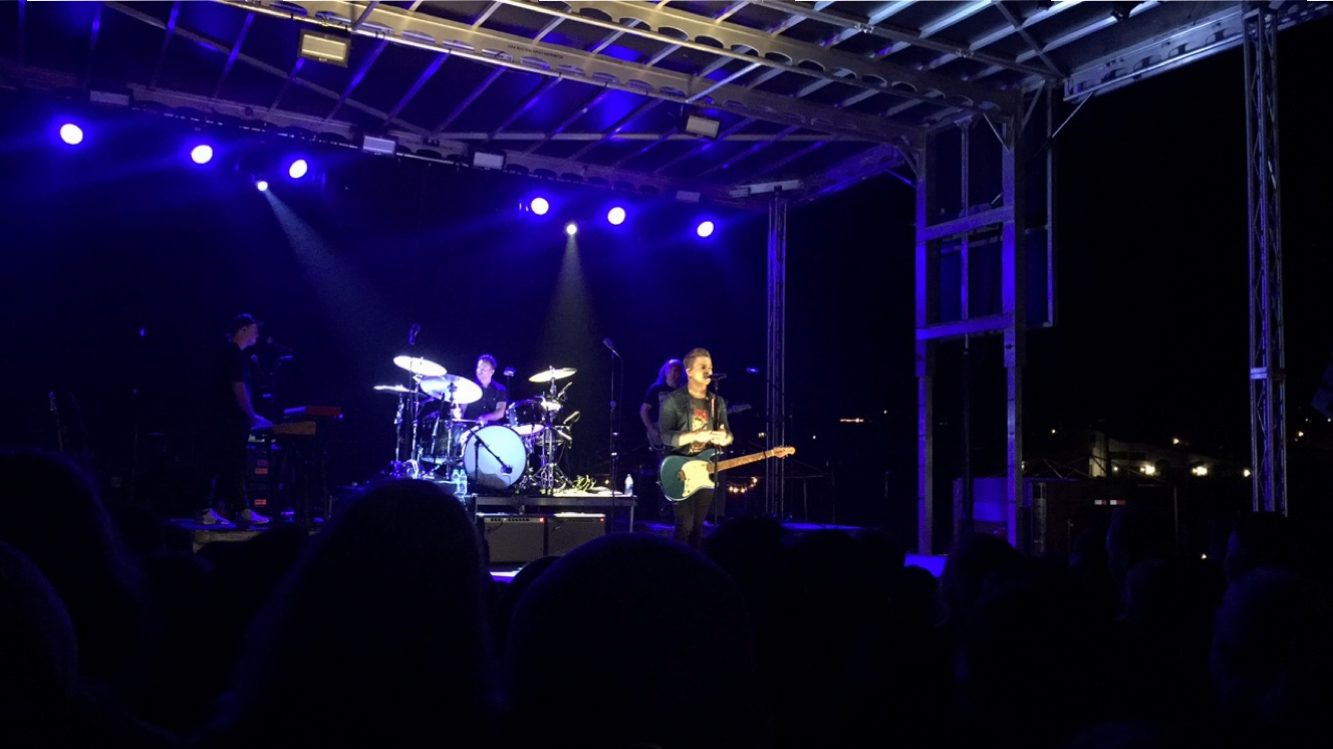 Five-time Grammy Award nominee, singer-songwriter and multi-instrumentalist Hunter Hayes serenaded students at Waves Weekend Concert on Saturday, Oct. 14 at Alumni Park.
The 8th annual Waves Weekend is Homecoming, Parents weekend and a time to connect with fellow Waves, according to the Pepperdine Website. This year, the Waves Weekend Concert featured Hayes who is currently on tour and recently released his newest single, "You Should Be Loved."
"This is where the connection with people happens," Hayes said. "Even though maybe 95 percent of the audience has never heard of me, I love being able to introduce myself to them and let them get to know me as a musician. That I am this naturally shy, nerdy guy and this is what I live for."
Pepperdine students junior Lizzy Lebleu and alumni Wilson Howard began the show by singing original songs written by Lebleu such as "Digressions" and "Tennessee."
After the opening, Hayes took the stage and played many of his hit songs, including "I Want Crazy," "Amen" and "Wanted." He also surprised the audience by covering Justin Timberlake's hit single "Can't Stop The Feeling."
The audience cheered and sang along with Hayes as he performed.
"He was very engaging with the crowd," junior Monique Go said. "And he managed to move the people who didn't even know about his music. I think that's very powerful."
Toward the end of the concert, Hayes thanked his family and his band members as well as the audience for supporting him.
"Thank you for giving me the place I belong on stage," he said. "God bless you all."
When asked about his future plans, Hayes said that he has some exciting projects underway.
"I can't say much about it, but I've spent the last week working on what is going to be the next series of releases," he said. "The concept of it all coming together, making sense in context, and there's this bright shining light at the end of this tunnel makes me really happy. It's exciting, and it's something I've never done before, and it's big."
Hayes also offered some advice for aspiring student musicians.
"Always pay attention to what I call 'my kid self,'" he said. "Go back to the core of what you wake up in the morning excited about and that will give you the energy to do the stuff you're not excited about."
Hayes said he moved to Nashville to make noise.
"And it doesn't matter that today doesn't look like yesterday, and tomorrow looks like something I've never seen before. That's the exciting part of it. Leaning into the adventurousness of everything and always return to that kid self at the end of the day. And know that you're doing what you're meant to do."
_________
Follow the Pepperdine Graphic on Twitter: @PeppGraphic