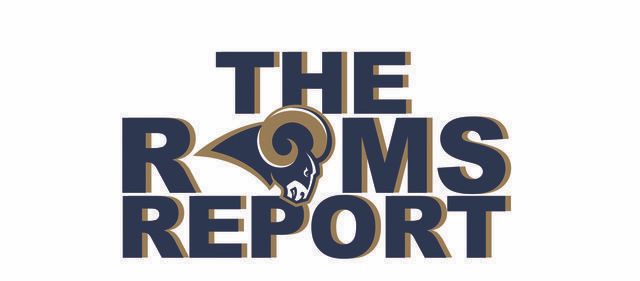 Image by Rachel Wong 
Another week, another loss.
If the Smiths reference in the title wasn't clear enough, the Rams lost to the Giants 17-10 last weekend. No, dear reader, this loss was an atypical Rams loss on several levels. However, in order to fully describe the Rams' latest step on the path to a 7-9 record, it'd be best to describe it in a language most Pepperdine students can understand: The Rams went abroad and didn't have a great time.
Picture going abroad with Pepperdine International Programs. After pinballing across several continents for seven weeks, the group plans an educational field trip (or EFT, for short) to London, England. This EFT has it all: sightseeing Big Ben and the House of Parliament, enjoying a night in the London Eye, making friends with local rugby celebrities and enough tomfoolery to be remembered for years down the road.
But then reality hits. Fatigue kicks in, and people aren't thinking straight. Every relationship is called into question: Is Case, the new kid from Texas, who he says he is? One student even wondered if she should break up with her curmudgeonly boyfriend Jeff. Before the group of realizes it, they find themselves in a rugby stadium, staring down a loss.
All of that was last week for the Los Angeles Rams: a promising weekend squandered, a series of sudden realizations and, ultimately, another L. The loss to the Giants means the Los Angeles Rams are either four wins away or five losses away from their inevitable slog to a 7-9 record. Both prospects are bitter pills to swallow.
To make matters worse, the Rams actually looked good. Both the offense and the defense showed promise early against the New York Giants. Quarterback Case Keenum and the NFL's 27th-ranked offense took advantage of a costly fumble from Giants tight end Larry Donnell by putting up seven quick points merely four minutes into the game. Slumping running back Todd Gurley did non-slumping Todd Gurley things by picking up 32 all-purpose yards in the first quarter alone. By the time the East Coast rolled out of bed and into the living room, the Rams were up 10-zip against a superior Giants team.
Anyone who thought Keenum would continue trending upward after his performance against the Detroit Lions (in which he posted a 126.7 QBR, the second best mark of his career, according to pro-football-reference.com) would use the 23 minutes before the pick-six as Exhibit A. Keenum and the gang seemed in sync for their first few possessions, which is rather impressive coming from a team who experienced the most roster turnover in the offseason, according to ESPN Senior Writer Mark Sando's Feb. 25 column, "Offseasons gone wild: 10 teams facing the most roster turnover." The Rams looked cohesive, just for one quarter.
In a sick twist of fate, the CBS broadcasters threw up Keenum's stats seconds before Giants cornerback Landon Collins' pick-six; Keenum was 9 for 10 with 91 yards and a touchdown. After the game-changing pick-six, Keenum's stat line was 21-42 for 200 yards, three more interceptions and no scores.
In this confounding, complex world in which the NCAA's all-time leader in passing yards didn't hear his name called on draft night, a Super Bowl-winning team couldn't keep its team from going to California and a coach with the third-most losses in NFL history is still employed, at least there is statistical term to explain the curious case of Casey Austin Keenum. And that term is :(extremely Aretha Franklin voice) R-E-G-R-E-S-S.
More precisely, Keenum regressed towards the mean after his fluke performance against Detroit. At the same time, the Giants' defense — who were dead last in the league in turnovers, takeaways and interceptions, according to ESPN.com's database — chose the ideal game to progress. Before harassing Keenum, the Giants had only two interceptions on the year. Second-year Giants cornerback Landon Collins doubled that figure all by himself.
Unfortunately for Angelenos, the LA Rams rollercoaster is fueled by regression toward the mean. Keenum had his moment of glory last week. Tavon Austin supernova-ed in 2013, most notably with three huge scores against the Indianapolis Colts. Of course, the aforementioned running back Todd Gurley has had his fair share of regression since leading all rookies with touchdowns and broken tackles, according to Pro Football Focus.
So where do the Rams go from here? Thankfully, Los Angeles can take the next week off and focus on happier things, like planning the Los Angeles Sparks' celebration parade, or starting the NBA season. In the meantime, perhaps Head Coach Jeff Fisher could use another week to think of how he can chase the infamous "most losses by an NFL coach" title belt (or at least what four games he has to win to snag a 7-9 record for the fourth time in the decade). Or maybe Keenum will watch 2012 Houston Cougars highlights. Who knows?
On the bright side, at least the Rams won't lose this weekend.
_________________________________
Follow Kyle Cajero on Twitter: @kylecajero