Photos by Duncan Hilby and Heal the Bay
Locals from all around the greater Los Angeles area congregated to Will Rogers State Beach to help Heal the Bay in their efforts to keep the beaches clean and safe from hazardous trash and pollution.
Every third Saturday of the month, the organization invites people to help them in their project to keep beaches in the Greater LA area clean and clear of trash. On Saturday, March 18, happened to be the third Saturday of the month.
Heal the Bay is a nonprofit organization dedicated to the welfare and health of the greater Los Angeles area's oceans. They use a variety of events that people can get involved with in support of this cause. "Nothin' But Sand Beach Cleanup" offers a relaxed opportunity for anyone interested in helping the ocean.
Will Rogers State Beach was chosen to be the beneficiary beach. After the huge amounts of rainfall that LA had been experiencing, the beach was full of trash ranging from plastic items, to cigarette filters, and food wrappers. Participants were not required to bring any supplies for gathering trash on the beach.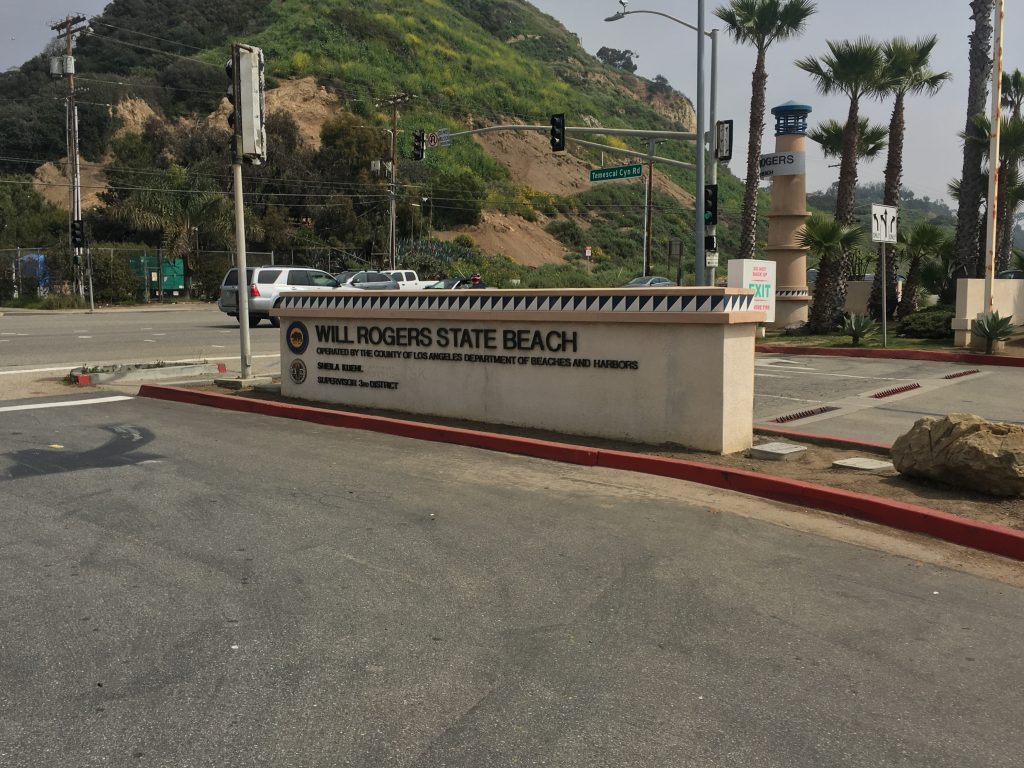 After registering for the event, participants were put into groups of five and given a bucket to collect waste and a glove to pick it up. Hundreds of people lined the shore collecting trash, including members of the Pepperdine community.
Charlie Wyffels is the Environmental Justice Coordinator at the Pepperdine Volunteer Center and one of his jobs is to help keep Malibu beautiful. Wyffels helps coordinate with the Pepperdine community so that members can contribute as much as they can.
"Back in the fall in the very first month, we had a pretty great turnout for the Malibu Bay Beach Cleanup. We had about 40 people out there from Pepperdine."
Wyffels says that organizations like Heal the Bay are important because they protect the fragile ecosystem of California oceans.
"Heal The Bay has got a great reputation, and they do a lot of good policy work around the area. They've been our Pepperdine partners since long before I was here and they're regular and consistent. It's the kind of event where every little bit helps."
Wyffels also said it is important to keep our oceans clean because they are such a fragile ecosystem.
Wyffels said that pollution does great harm to the beach. Los Angeles' roads don't absorb rainfall leading to harmful runoff that carries trash straight to the ocean. "When it comes to our beaches, in California especially, they are one of our most beautiful features. It helps to keep them pretty so that we can all enjoy them forever.
Locals from across California join Heal the Bay in their mission to protect our oceans. Santa Monica Resident Aubrey Elwes has participated with Heal the Bay for three years. "I mostly do Heal the Bay because it's right here by the beach, and it's fantastic, and it's a great opportunity to make a difference nearby in a place that matters the most," Elwes said.
Marina Del Rey resident Cassie Boyd participated in the event for the first time in a few years. "I just wanted to get involved in the community. I wanted to get out of the house and enjoy the beach," Boyd said.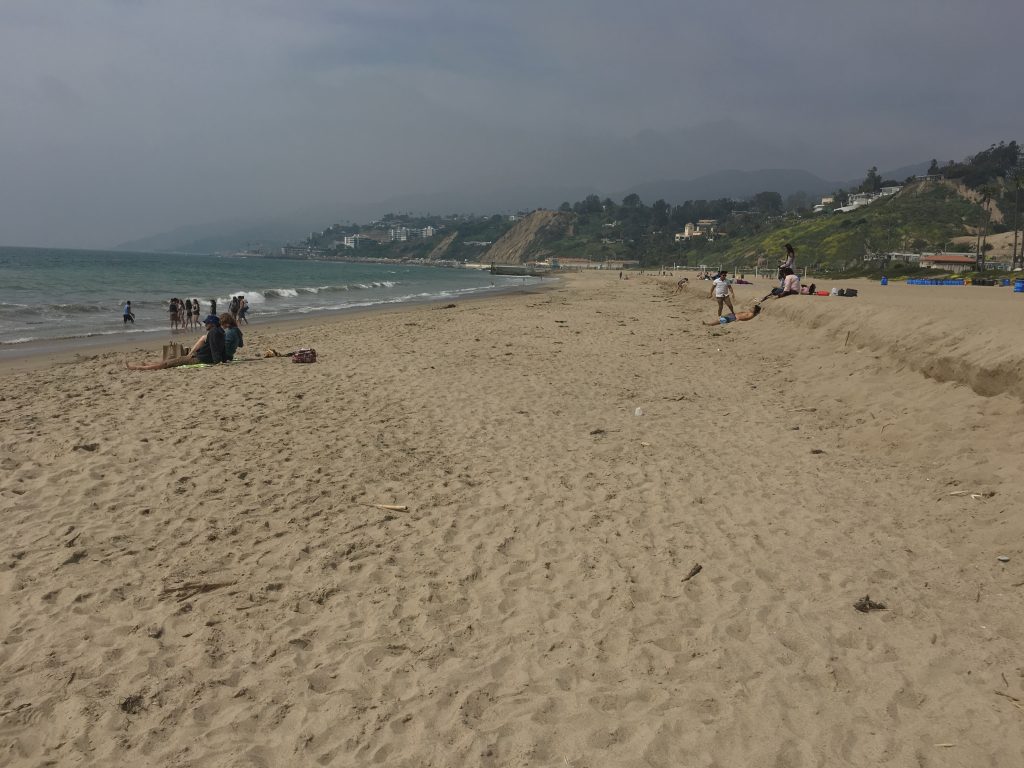 A variety of members from the Pepperdine community also chose to get involved in the "Nothin' But Sand" event.
Pepperdine junior Emily Harris came alongside some of the other members of her business fraternity. "As Pepperdine students, we all go to the beach and use it a lot, and we just want to keep it clean and give back as we can," Harris said.
Pepperdine sophomore Aidan Turner wanted to branch out and said that this event was a good way to accomplish this. "I do a service project a month, so this was my March project," Turner said "I've always learned about that huge Texas sized whirlpool of trash that is in the middle of the ocean. Marine life is a big part of San Diego, which is where I'm from, so I guess it's just something that rests in the back of my heart," Turner said.
Pepperdine senior Omar Sanchez said that the event was a great way to get the Los Angeles community involved. "There was a lot of people that went from different schools. Even within Pepperdine, different organizations and affiliations were at the event. I think it is great that the community could come together to do something for the ocean and for the beaches that we enjoy all the time. Since we go down to the beach so often, we should put some effort into keeping it clean and keeping it safe," Sanchez said.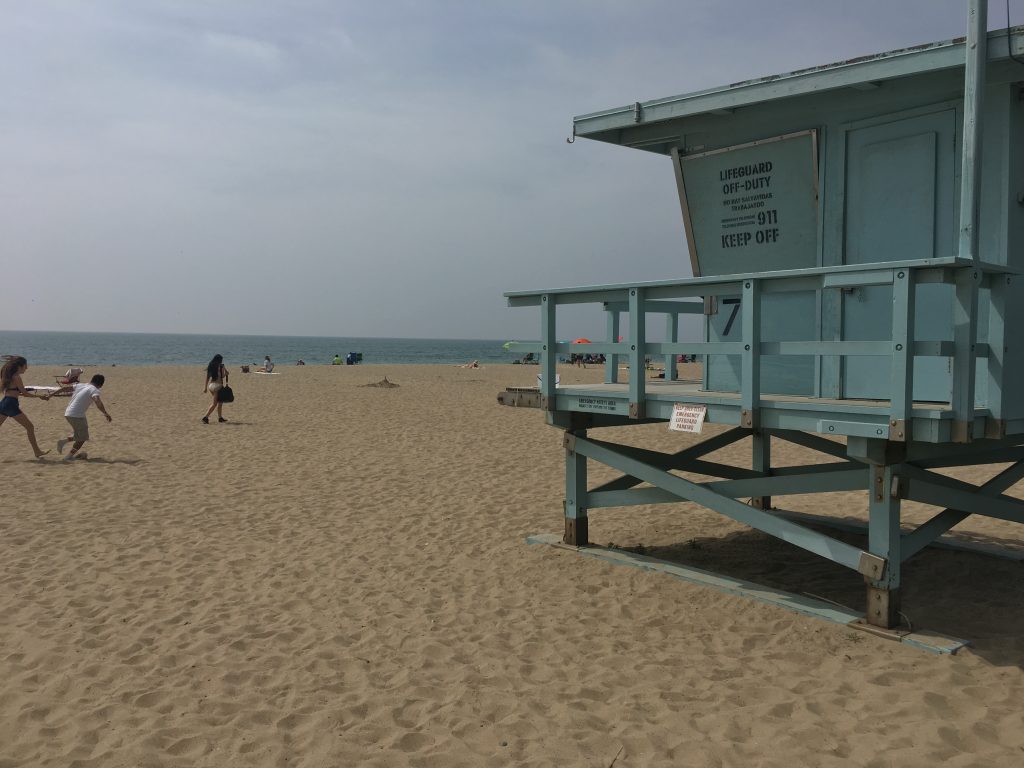 While the event is a great way to get the community involved, Heal the Bay organization also said protecting our oceans is a vital part in making sure our earth stays healthy.
Nancy Shrodes is the education outreach manager for the Heal the Bay organization. She has been involved with Heal the Bay for 4 and a half years. Shrodes said protecting the ocean is important because, "Water is life and we are all connected. We are 60 percent water and it all starts with the ocean. The water cycle all starts with the ocean. Three things we generally talk about the ocean are food, water, oxygen. 70 percent of the earth's surface is covered in water, and up to 70 percent of the oxygen we breath is coming from the ocean, and it is coming from algae, phytoplankton, and kelp all sorts of different organisms like that that photosynthesize in the ocean."
___________
Follow the Pepperdine Graphic on Twitter: @PeppGraphic