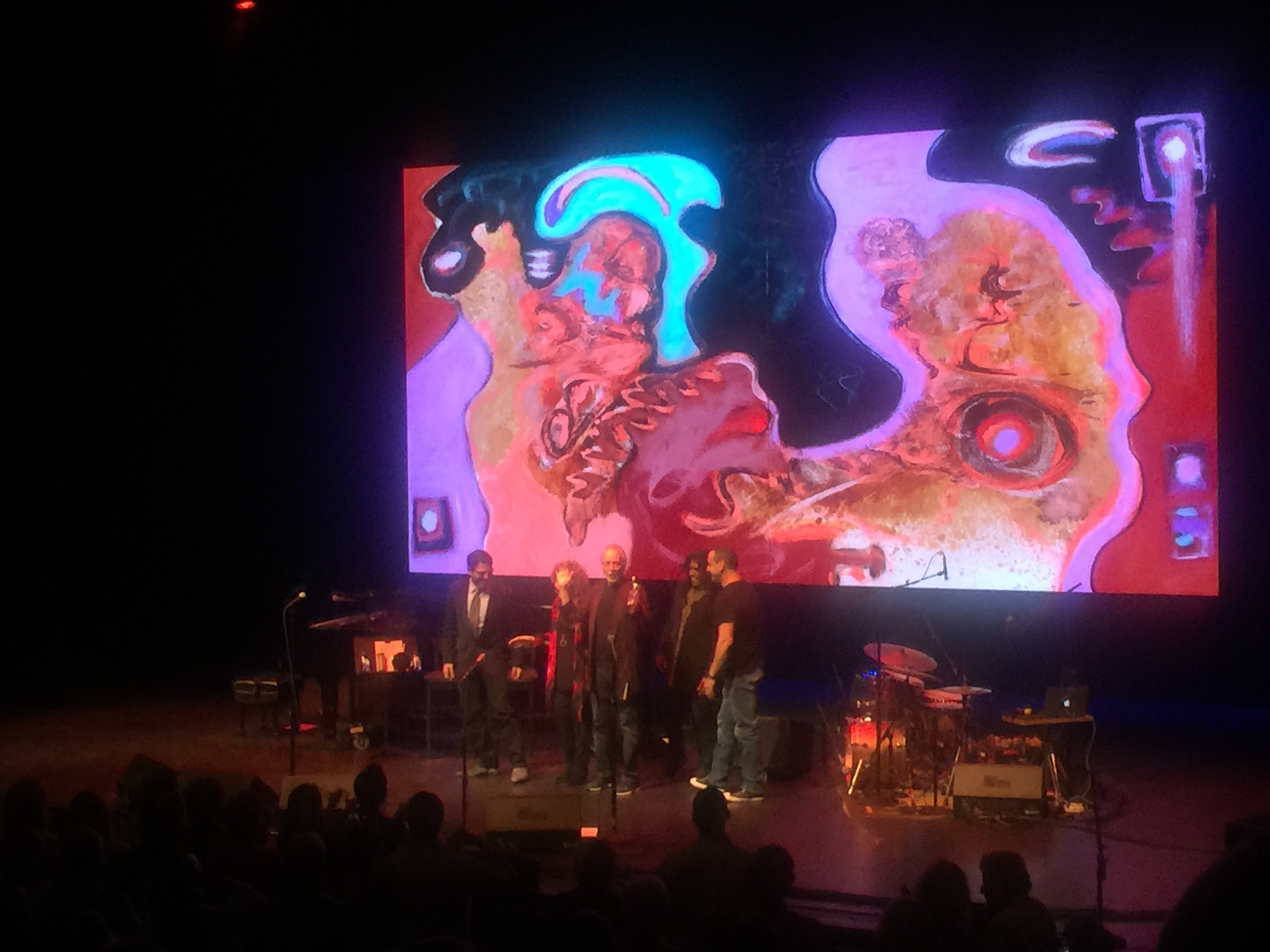 Photos by Maria Valente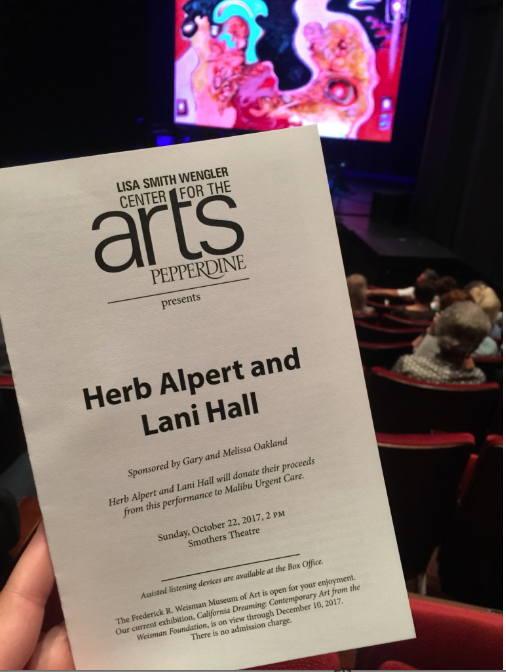 A jazz concert was held this weekend at Pepperdine not only for entertainment but for a cause.
Grammy award-winning Herb Alpert and Lani Hall held a concert Sunday to raise money to rebuild the Malibu Urgent Care.
The two-hour concert in Smothers Theatre was sponsored by Gary and Melissa Oakland. Prominent Malibu residents like Lisa Smith Wengler of the Pepperdine Center for the Arts and Lou Adler, a Grammy award-winning record producer, were in attendance.
Roy March, president of the Friends of Malibu Urgent Care board, said a few words about the medical facility.
"The Malibu Urgent Care is the first call for emergencies here in Malibu," March said. "We have two of the best physicians in Southern California working in substandard conditions."
March said the urgent care was built 65 years ago and hasn't been remodeled since, but that they were 80 percent toward their goal of $500,000 to "refurbish and rebuild" the urgent care.
"We want to finish this off in a big way," March said.
After these opening remarks, and Alpert asking, "Everybody ready?" the concert began.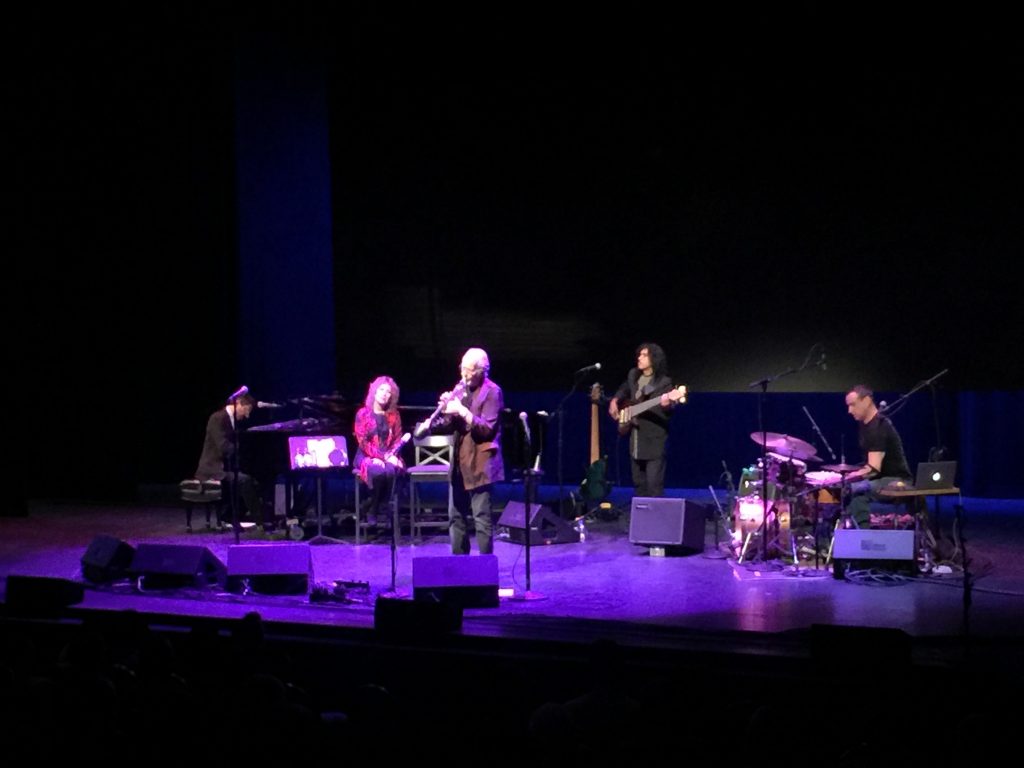 Alpert played his trumpet while his wife Hall sang in a jazz band that played old hits and performed new covers throughout the concert. Alpert covered Frank Sinatra and Jason Mraz in his iconic jazz style, while Hall showed off by singing in three languages: English, Spanish and Yiddish.
Throughout the show, Alpert told stories of his career from the beginnings to now. In the 60s he was in a group called Herb Alpert and the Tijuana Brass. Later in the show, he played his version of "Puttin' on the Ritz" from his Grammy award winning album "Steppin' Out."
While the band played, Alpert's art was on display on a screen behind them.
"They're acrylic on canvas," Alpert said. "I've been painting for at least 40 years."
Not only was his art being shown, old music videos of both Alpert's and Hall's also played. Both musicians took a walk down their own musical memory lane, playing medlies of their most famous music from across the decades.
Alpert also offered several words of wisdom about what music means to him.
"Elevator music is just background," Alpert said. "Music touches you … I love the mystery of art. What IS that thing that touches you in a song?"
Alpert and Hall are Malibu locals, so the Malibu Urgent Care cause is close to their hearts, earnestly saying to the audience "let's make sure the Malibu Urgent Care has all the equipment they need."
Malibu residents came together at this concert, singing along with both Alpert and Hall, pledging to help their community.
_______________
Follow the Pepperdine Graphic on Twitter: @PeppGraphic