Art by Madeline Duvall
Originally from the southeastern city of Guangzhou, China, first-year Cecilia Li is an international student who went to high school in Searcy, Arkansas, while living with a local host family. During this time, Li said she found her passion for nutritional science, which has encouraged her to pursue a career in this field.
Li wrote in an email that she did not anticipate how many international students there would be at Pepperdine and greatly appreciated the New Student Orientation (NSO) for international students.
"The faculty take special care of all the international students … because they know we are away from our home and they want us to feel like home when we live here," Li wrote.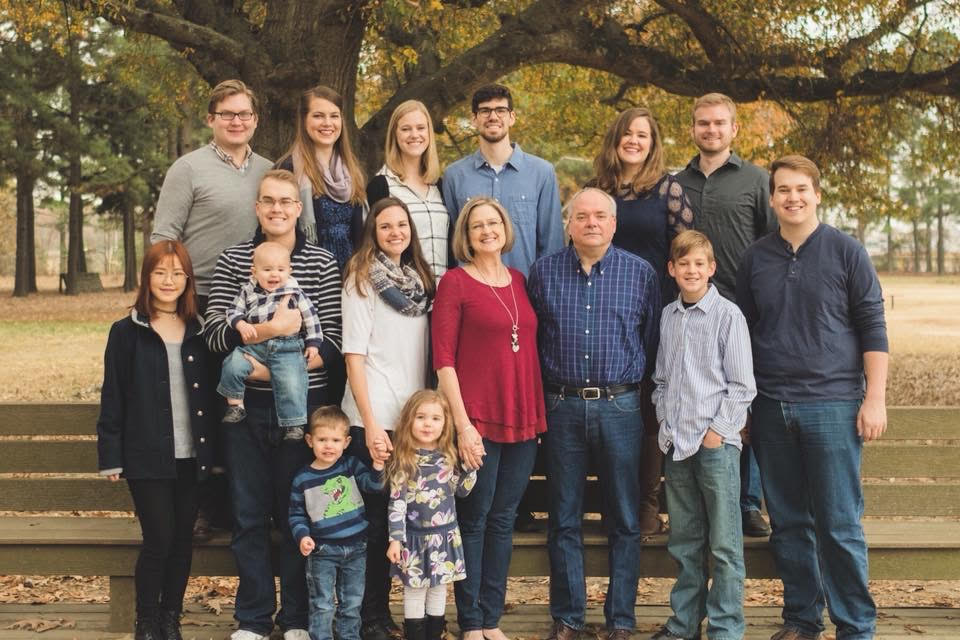 Photo courtesy of Cecilia Li 
While living with her host family, Li said she learned about the Churches of Christ, which strengthened her faith and exposed her to opportunities like studying at Pepperdine. Li and her host family would often read and study the Bible together.
"My host family [has a] huge impact on my faith," Li wrote. "They are living examples of Jesus' servants."
After attending a Church of Christ high school in Arkansas, she knew she wanted to come to Pepperdine University for multiple reasons. Li said her host family always encouraged her to go to a faith-based university. When they saw that she was not applying to any religiously-affiliated schools, her host mother gave her a list of Church of Christ colleges to apply to.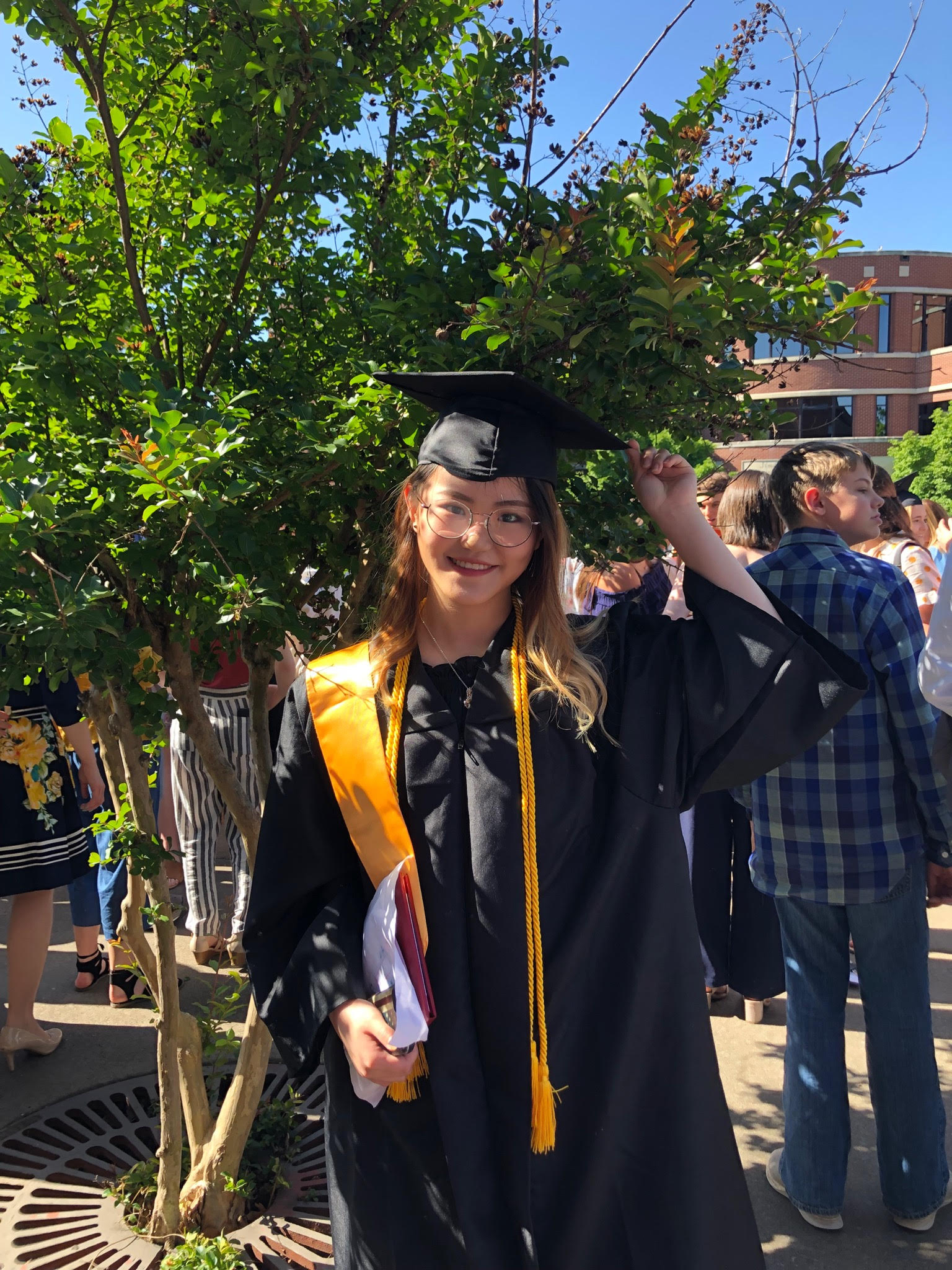 Photo courtesy of Cecilia Li 
"[My host family] really wanted me to [go to] a Christian environment so that I [would] not lose my faith in God," Li said.
Li said her host family supported her decision to get baptized in the United States. She considers every member of her host family a role model but especially admires her host mother for her selflessness.
"My host family [is] very loving and they care about others a lot," Li wrote.
At Pepperdine, Li said she is very involved with the Chinese Students and Scholars Association (CSSA) and runs its social media accounts.
Li said she also works for the Office of International Student Services (OISS). She converts students' grades from other countries to the 4.0 scale that Pepperdine uses.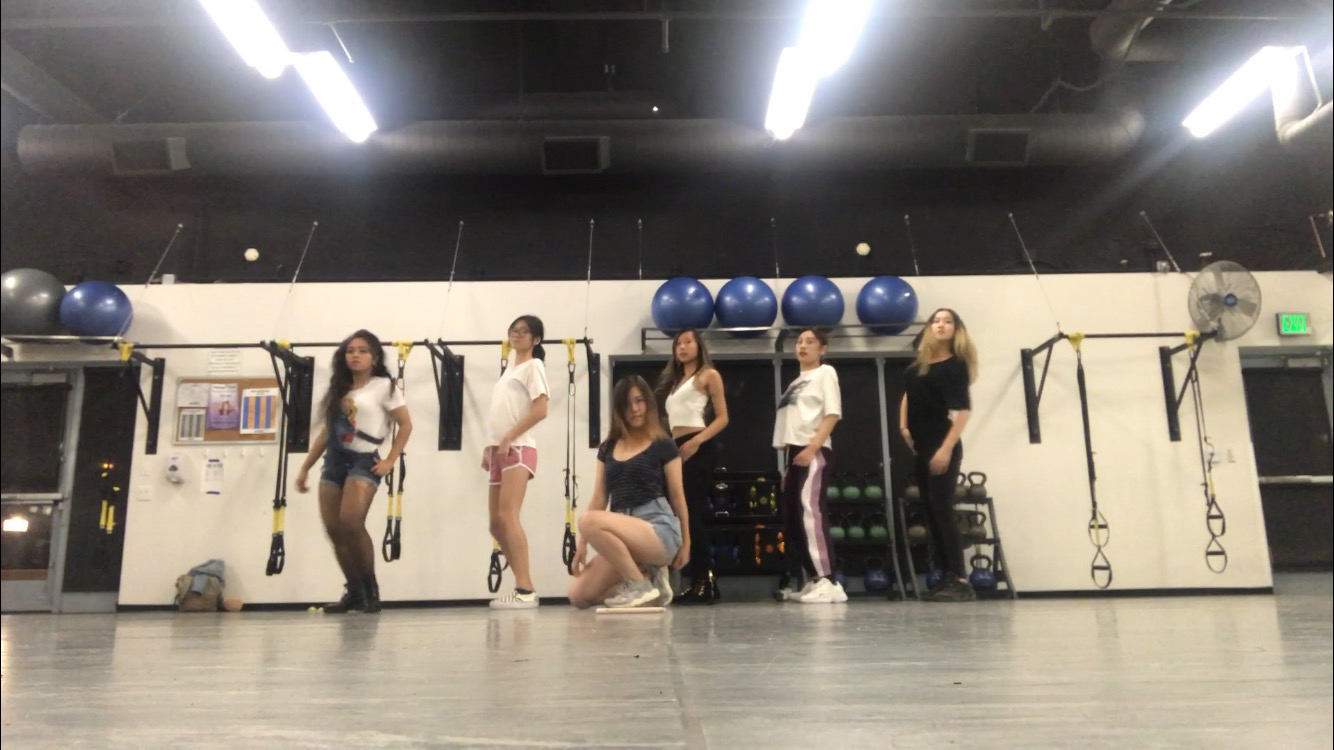 Photo courtesy of Cecilia Li 
Li wrote that she also participates in a dance group called RnD Crew that meets weekly to learn Korean Pop (KPop) music dance. Her six-person group is currently preparing for a Chinese New Year Party performance.
After living in Arkansas, Li said her favorite thing about Pepperdine is how different it is.
"My high school was [in the] countryside," Li said. "There's not much of anything going on in that small town. People basically know everybody."
Li said there is a lot going on in California, and she loves the diversity at Pepperdine.
"There are people here from all places," Li said. "I sometimes like people to tell me their story, and it seems like everybody gets used to it here, but there are so many [diverse] people."
In addition to appreciating Pepperdine's diversity, Li wrote that she has been passionate about nutritional science since she began eating healthier in high school.
"I tried to prepare my own lunch every day, and I found myself really enjoying learning about the food's nutrients," Li wrote.
With a degree in nutritional science, Li said she hopes to become a dietitian. She is interested in helping people through the counseling side of the profession.
After graduating from Pepperdine, Li wrote that she wishes to stay in the United States and get a master's degree in nutritional science.
"After that, I might work for others first, but [eventually] I want to have my own business," Li wrote. "I want to own a gym and also help the customers with their diet."
______________________________
Email Rowan: rowan.toke@pepperdine.edu