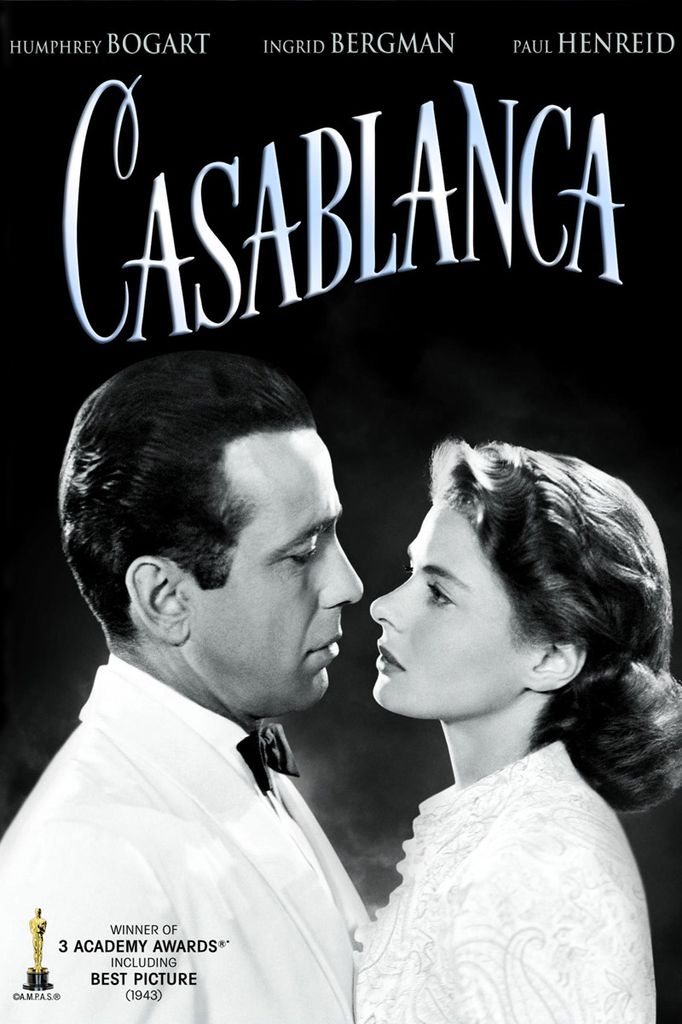 Photo Courtesy of Warner Bros Studio
Despite significant technological advancements, one question holds true to this day: How much do you know about film? Much of the media content modern audiences view owe their success to iconic Hollywood films, specifically the techniques utilized and the legacy the films left. The name of the game is quotability, and as they say, "Knowledge is Power." Here are a few films that are imperative in becoming a film connoisseur, which can transfer over to being more perceptive about film and television.
"Casablanca" (1942)
Created during World War II, this romantic war film could be seen as the definitive example of the best of Old Hollywood. Not only does the film make a compelling case for what was at stake during World War II, as well as why a good cause is worth fighting for, but it also displays one of the best couples in cinematic history — Humphrey Bogart and Ingrid Bergman. Moreover, you can't forget such lines as, "Play it, Sam," "Here's looking at you, kid," "We'll always have Paris" and last but certainly not least, "I think this is the beginning of a beautiful friendship."
"The Godfather" (1972)
Considered the ultimate gangster/crime drama, this film is a collection of achievements. It boosted the star statuses of actors Al Pacino, Robert Duvall and Marlon Brando. It exemplifies the best of '70s filmmaking. It imprinted on audiences the foundational image of life in the Italian mafia. The list could go on, but it would be a bit redundant at this point. Quotes from the film, which would later go on to have an even more successful sequel and a debatable third film, include: "I'm gonna make him an offer he can't refuse," "Leave the gun. Take the cannoli," "…sleeps with the fishes" and "You won't see him no more."
"Star Wars: Episode IV – A New Hope" (1977)
Who would have thought that a USC film student named George Lucas would take influence from Japanese cinema, old science-fiction serials and the classic quest story, and then make a movie of them? Who would have thought the film would not only be regarded as one of the best sci-fi/fantasy films of all time, but also spawn five more films, countless tie-ins through novels, television shows and comic books, as well as create what we know today as fandom and movie merchandising? This is not to mention how the movie became the forerunner of pop culture with such memorable lines as, "These aren't the droids you're looking for," "The Force is strong with this one," "May the Force be with you," "No, I am your father," "I've got a bad feeling about this," "Help me, Obi Wan Kenobi. You're my only hope" and "I find your lack of faith disturbing."
"The Terminator" (1984)
Another sci-fi classic, this one established James Cameron's directing credentials and laid the groundwork for his future career in Hollywood. It also immortalized a then up-and-coming Arnold Schwarzenegger, who had just hit it big with "Conan the Barbarian," as the machine that would come after you and end your life no matter what. You also have iconic quotes like "I'll be back" and "It can't be bargained with. It can't be reasoned with. It doesn't feel pity, or remorse, or fear. And it absolutely will not stop, ever, until you are dead."
"The Lord of the Rings" Trilogy (2001, 2002, 2003)
"The Lord of the Rings" is considered to be one of the greatest fantasy stories ever written. So it should be no surprise that it would eventually be adapted into the one of the most successful film trilogies of all time. This set of films is responsible for reviving the fantasy genre, conferring A-list status to a majority of its stars, including director Peter Jackson, and pushing the boundaries of what could be done with special effects and filmmaking. It is also no small thing that the trilogy also retooled New Zealand as a prime location for tourism and film sets. Plus, who can forget such lines as "My precious," "You. Shall. Not. Pass!" "I am no man," "One does not simply walk into Mordor" and "A day may come when the courage of men fails … but it is not this day."
The list could go on for miles — but for sake of space, we'll start with these iconic movies. The above-mentioned films should serve as a springboard for novice film viewers to continue their educations. The more quotes and knowledge they possess about film, the more perceptive they will be about the power of film and any creative trends in Hollywood. Power to the people. Reel power, that is.

__________
Follow Pepperdine Graphic on Twitter: @PeppGraphic