Photos by Kristin Vartan
The grand opening of The Fashion Institute of Design and Merchandising's 26th Annual Art of Motion Picture Costume Design was a special one, as it was the first year the museum acquired all five of the Oscar nominees for best costume: "Beauty and the Beast" (Jacqueline Durran), "Darkest Hour" (Jacqueline Durran), "Phantom Thread" (Mark Bridges), "The Shape of Water" (Luis Sequeira) and "Victoria & Abdul"(Consolata Boyle).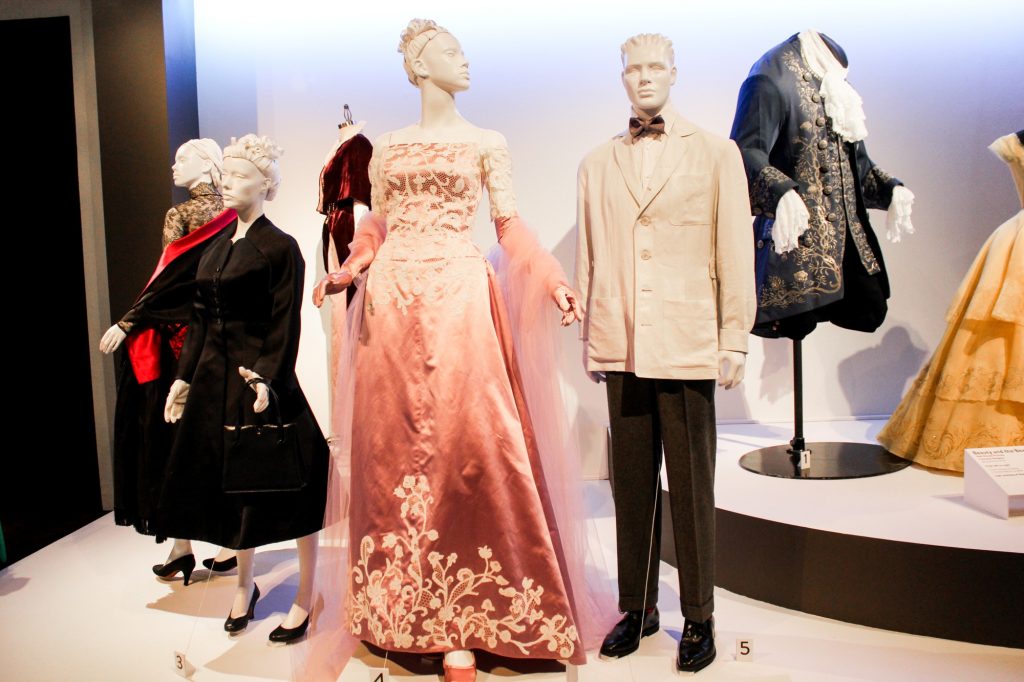 "We are very lucky every year. We end up getting most of the nominees. A lot of times we get four out of the five, and then we scurry to get the fifth," FIDM Museum Official Spokesperson, Nick Verreos said. "We start doing the exhibition before the nominations even come out. When the nominations do come out, we're crossing our fingers going, 'I hope we got them! I hope we got them!' and most times we do! This year we have all five of the nominees for best costume design, which I think is amazing."
Colorfully dressed designers and fashion and film industry insiders mingled under a tent of crystal chandeliers before heading in to see the silver screen silhouettes from 26 of 2017's most popular films. After filling up on delectable hors d'oeuvres such as fig and cheese quesadillas or goodies from a mashed potato bar, attendees walked off the red carpet to the exhibit with the aforementioned attire. Audiences crowded the architectural power suit and headpiece of Hela (Cate Blanchett) from "Thor Ragnarok" (Mayes Rubio), or the real metal chain mail of what Paramount Picture's Manager of Archives and Props Randall Thropp described as the "best thirteen minutes of" "Transformers: The Last Knight."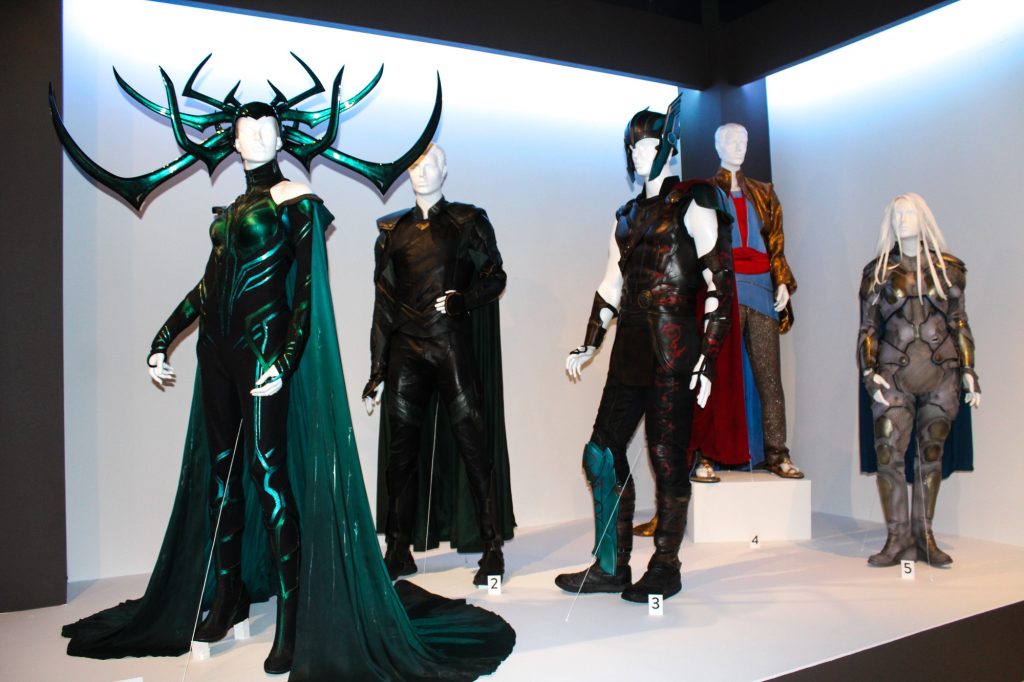 "Your eyes never get to really lock on all the work that went into these," Thropp said in reference to Lisa Lovaas' costume design on "Transformers."
Verreos echoed the phantom qualities of the costume designer's handiwork. He highlighted how Boyle ventured to the Victoria & Albert Museum in London to look through dresses the real Queen Victoria wore during the time "Victoria & Abdul" took place. "This is a lot of the research you don't see," Verreos said. "But this goes into creating the costumes that then just seem seamless."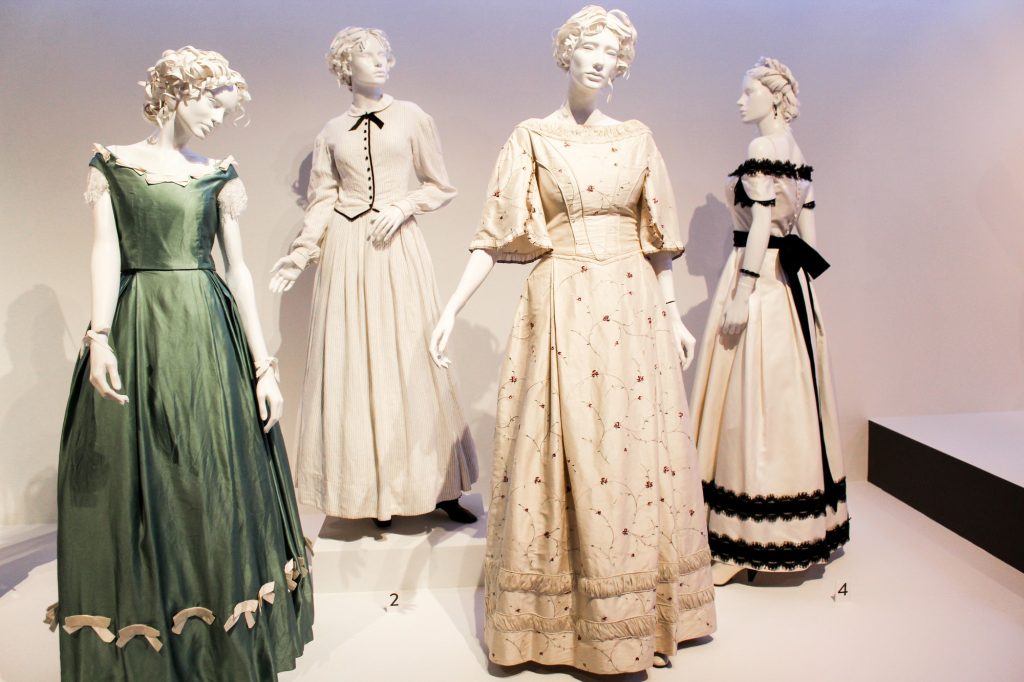 Preparation takes about 10-15 weeks or even months before movie production begins — anything from shopping at various stores and rental houses and even designing costumes with large teams of pattern makers, cutters and dyers. Outside of their team, costume designers collaborate with production designers, lighting teams, directors and writers to "help create the total package of the movie," Verreos said.
Some audience members did have their eyes very focused on those details that Verreos and Thropp discussed.
"Every time I see something from a designer, some neuron thought, in real life, face to face, I get astounded from seeing that one gown that was featured in 'The Greatest Showman,'" seeing that lovely beading and hand-pronged, faceted crystals on that piece," attendee and vintage curator Kevin Fernando said while wearing a renaissance inspired Yves Saint Laurent coat. "It evokes a mid-50s Charles James gown. To see that piece in person was absolutely astounding."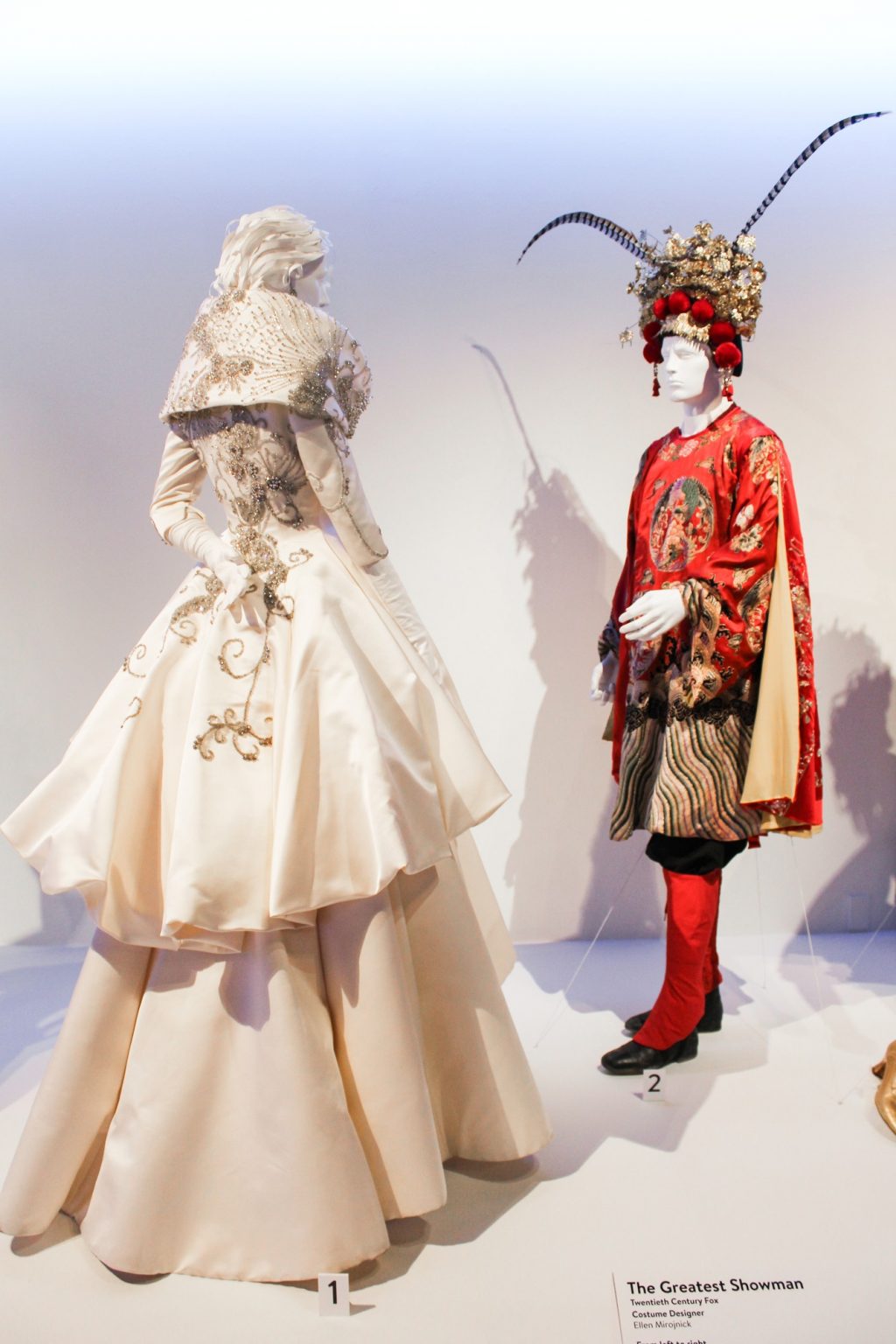 As an "institute of education," Verreos said that FIDM hopes to show the greater public how integral costume design is to the plot of a movie, whether they be a pair of jeans or an extravagant yellow ballgown from "Beauty and the Beast." "It plays a narrative arc. Costume design creates magic to help tell the story, to create those characters. For an example, when you're reading a book the writer is describing how somebody looks. For a movie, you go to see it," Verreos said.
The free FIDM exhibit is open to the greater public from Tuesday, Feb. 6 to Saturday, April 7.
______________
Follow Kristin Vartan on Instagram: @keepingitkrischic