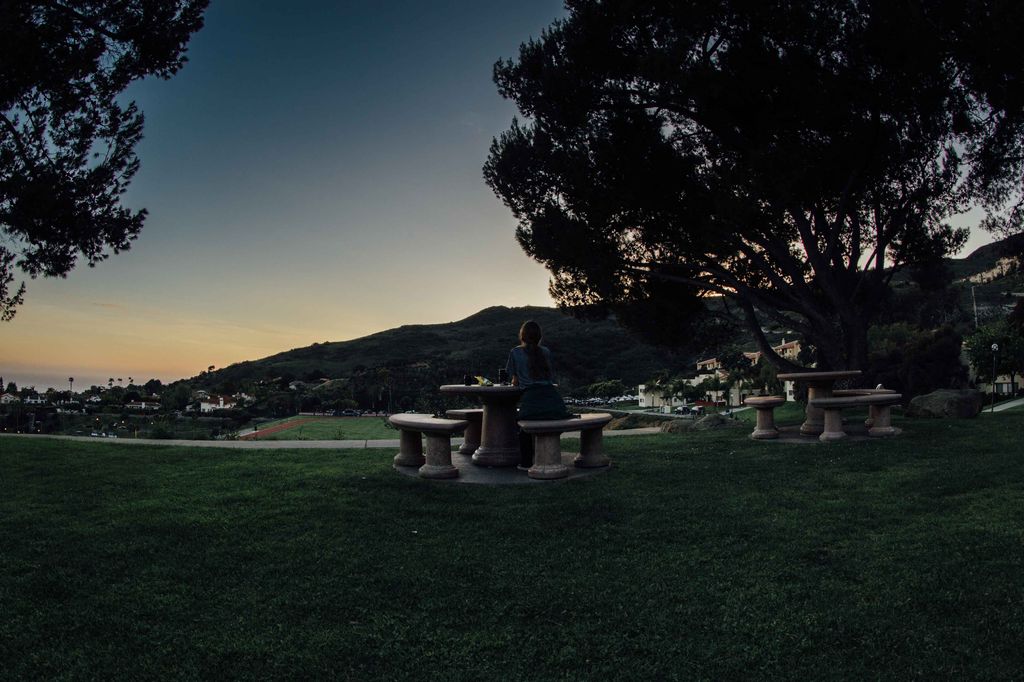 Photos by Zach Le
After a long day of class, work and student obligations, it's time to unwind. It's time to take some deep breaths and settle in for the evening. However, sometimes it's difficult to totally unplug and relax, even here in beautiful Malibu. But maybe our location is the key; nearly every night we experience an amazing sunset that many seem to take for granted. So, here is a short list of the perfect spots to watch the sunset on campus.
Tables Overlooking the Track: If you're looking for a little more action with your sunset, the tables that overlook the track are for you. Not only do you get a great view of the ocean, but you can see a large part of our beautiful campus. The green of the track and the baseball field as the sun sets is especially gorgeous — as is watching campus go dark, and then, light by light, brighten back up, making it look like a small city.
Scare Bridge and Terrace: Remember where the tree on main campus was before it was removed, then replaced with a new tree? That's spot number two. This is one of the best places for a photo-op of the sunset. The way the setting rays of the sun hit the houses that surround our campus is stunning, and of course, the immense ocean view from this spot is almost overwhelming.
Alumni Park: For the serious ocean lovers, Alumni Park is the place. This is the closest view of the ocean, and also the biggest view of the sky. Watch the beautiful colors that the sunset makes on the water in front of you, but don't forget the ever-changing colors happening above you as well. This is also a more secluded place to enjoy the sunset, making this the best place to simply relax and focus on nothing but the nature around you.
Whether you need a serene space or you just have enough time to get a quick look before you go home, these are truly the best places to experience the sunset — and don't forget to put it on Snapchat.
_______________
Follow the Pepperdine Graphic on Twitter: @PeppGraphic