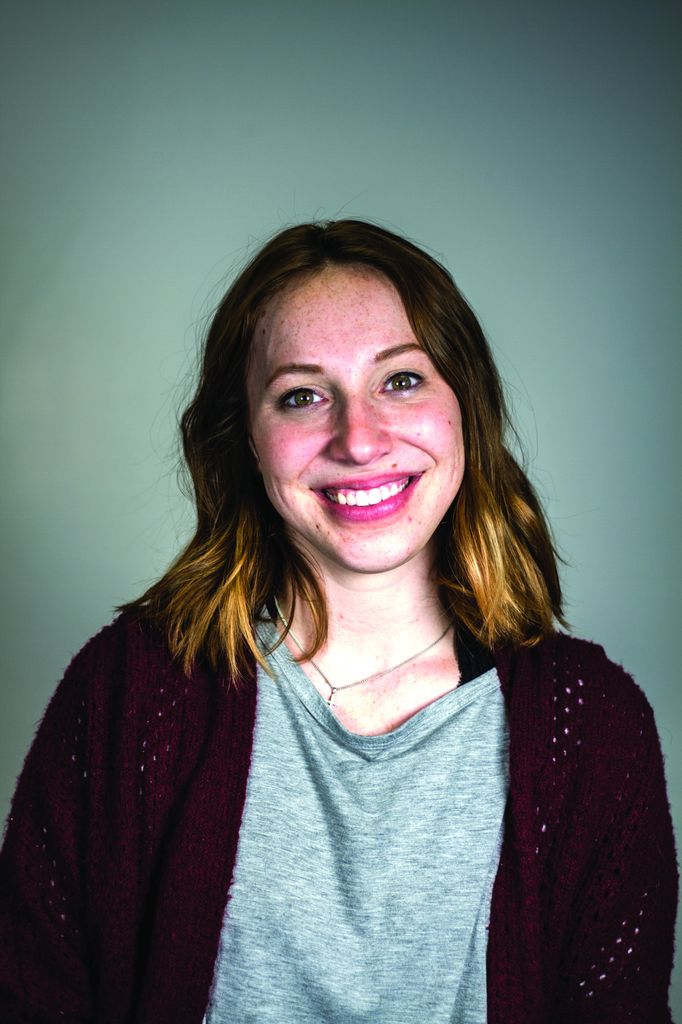 Photo by Daniel Caso
The following interview is a preview of the upcoming edition of Currents magazine. For more stories about Pepperdine students who are rising stars pick up a copy of Currents, which will be available on news stands later this month.
__________
Alexandria Garrett is a Pepperdine University junior currently earning her Bachelor of Arts in Theater Arts with an emphasis in acting. She has been a proud member of Pepperdine Improvisation Troupe since her freshman year and is the troupe's president. In her sophomore year at Pepperdine, she played Beatrice in "The Servant of Two Masters," directed by Brian Lohmann, and her most recent role was Sarah McCrea in "Heritage," directed by Fine Arts Dean, Cathy Thomas-Grant.
What led you to your field of study/work?
It's hard to say what specifically led to me wanting to be an actress. My mom and dad will tell you [that] it was my mom's trip to New York, while she was pregnant with me, that lit the fire in me to perform, "You kicked nonstop during 'Les Miserables.' I knew right then that you were going to love theater." While this story might had some added details for the sake of dramatics, I think my mom might be onto something. Maybe it was watching my brother in his middle school shows and knowing that whatever he was doing was right for me too, or it could have been hearing my sister sing all my life and perform in concerts and musicals [that] also encouraged me to try it myself. I guess in the back of my head I thought it would make my siblings proud of me, but once I got a taste of it I knew I would never give it up. I do not remember a moment that the light bulb went off and I knew this is what I wanted to do; I just know that I always had a hunger to create characters and tell stories.
What are your goals for the future?
It's funny, as I go throughout my college career people keep asking me what my future plans are, and I'm going to be honest — I have no idea. I think of my life as an improv show, which can be a good and bad thing. I'm in a constant state of warming up and getting ready for whatever is going to be thrown at me, and I have been well-equipped by my family and faith to get through it. I realize that might not be the answer most people are looking for, but it's all I have. My future cannot be planned. I have chosen a career that is too sporadic to plan for. All I care to do is tell the story that I have been given and to be a vessel for the words to flow through while the audience learns and enjoys.
What is your advice to your fellow students, in the same field?
In this profession it is so easy to get insecure. Actors are literally judged first on appearance, then on their understanding of the character, and then whether or not their emotions are adequate enough to be called back or cast. Actors are in a very interesting state of vulnerability in the casting room and we're being judged for it. Because of this, most actors are OK with looking foolish if we know it's to get a laugh. Nobody wants to be laughed at when they are trying their best, so sometimes when we are asked to do random things in class we laugh because we don't understand it. Knowing that I am enough no matter what is decided in regards to casting always makes me feel better.
For more stories of Pepperdine's rising stars pick up a copy of Currents Magazine on stands in late April.
__________________
Follow Madison Harwell on Twitter: @mad_har