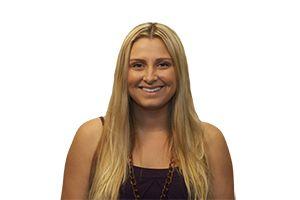 From mouthwatering Belgian waffles drenched in Nutella to awesome one-of-a-kind items from locally owned shops, First Friday in Venice is a can't miss opportunity for food lovers, shopaholics and hipsters alike.
First Friday takes place on Abbot Kinney, a hip street in the Venice neighborhood that becomes flooded with more than 30 food trucks and crowds of food-loving 20-somethings every first Friday of the month.
Regular food trucks include The Grilled Cheese Truck, Kogi BBQ, Lobsta Truck, Border Grill and Coolhaus, among others. Be sure to walk around and gauge your options before you decide what you want to eat.
The best way to do First Friday is to take a note from Spanish tapas and sample several items from many food trucks to split in a group. Come with an empty stomach because you will want to save room for appetizers, desserts and even seconds.
The Grilled Cheese Truck is a crowd favorite that draws quite the line. This truck boasts a wide variety of cheese from American to Sun-Dried Tomato and Basil Goat Cheese. Another interesting menu addition is the grilled cheese sandwich filled with macaroni and cheese.
Those with a sweet tooth should save some room for Coolhaus, an ice cream sandwich truck made from cookies. Cookie flavors include the usual chocolate chip, peanut butter and snicker doodle, as well as abnormal and delicious flavors such as chocolate chunk pretzel, red velvet and s'mores. Coolhaus carries more than 65 ice cream flavors, including Nutella rocky road, bananas foster, Tahitian vanilla, salted caramel and key lime pie.
First Friday is not just for the food lovers but also for music lovers and fashion lovers. Abbot Kinney is home to a variety of boutiques that stay open late on First Friday so that shoppers can browse through unique new or vintage clothing, jewelry and gifts. Musicians see First Friday as an opportunity to play in front of large crowds, granting ambiance and melody to foodies and people-watchers alike.
Food trucks begin lining up around 7 p.m., but be sure to get to Abbot Kinney early because parking is limited. Try to park for free on the side streets in the residential neighborhoods or pay to park behind Lemonade, a popular restaurant on the corner of Abbot Kinney and Venice Blvd. Tomorrow is the September's First Friday.
_____________________________________________________________________________
Follow Kara Danner on Twitter: @karadiise
As published in the Sept. 5 issue of the Pepperdine Graphic.