Photos by Arthur Puu
Pepperdine Baseball held off a late rally by Cal Poly to take a 11-9 win on Tuesday, April 17.
The Waves held an 8-3 lead heading into the seventh inning, but saw it slip away as the Mustangs stormed back with a six-run inning. However, junior Cory Wills hit his second home run of the day to help Pepperdine regain the lead.
"We've been playing great baseball these last few weeks, so we knew we had momentum on our side," Wills said. "We did a great job of not keeping our heads down when we lost the lead, and were about to rebound to get the victory."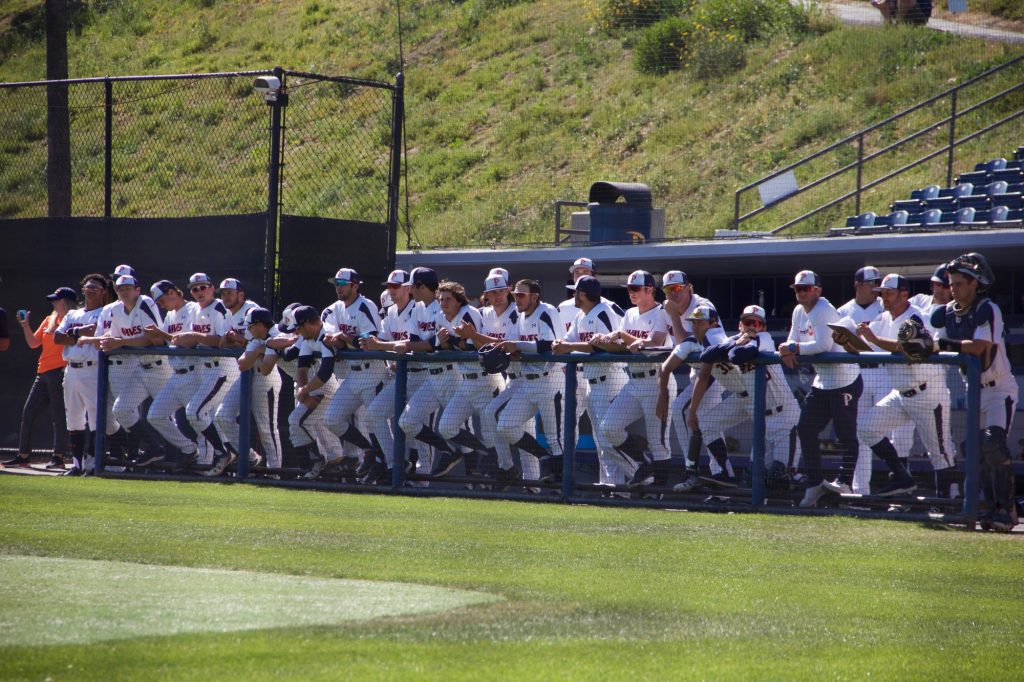 With the victory, the Waves are now 18-17 on the season, 9-6 in conference play and 10-8 at home. It also marks the first time Pepperdine has gone over .500 since Feb. 17.
Wills went two-for-four with four RBIs on his two home runs. Freshman Brandt Belk strung together his first career three-hit game, going 3-for-5 with two runs.
Prior to the game, news broke that sophomore Wil Jensen will be out for the remainder of the season with a UCL injury. In seven starts, Jensen was 5-0 with conference-leading 0.74 ERA in 48 1/3 innings of work.
The Mustangs quickly jumped aboard with a 1-0 lead to begin the game, but singles by Belk and junior Matthew Kanfer led to an RBI groundout by junior Jordan Qsar to even the score at 1-1. The Waves took a 2-1 lead in the second when sophomore Duncan McKinnon hit a triple before sophomore Joe Caparis brought him home during a double play.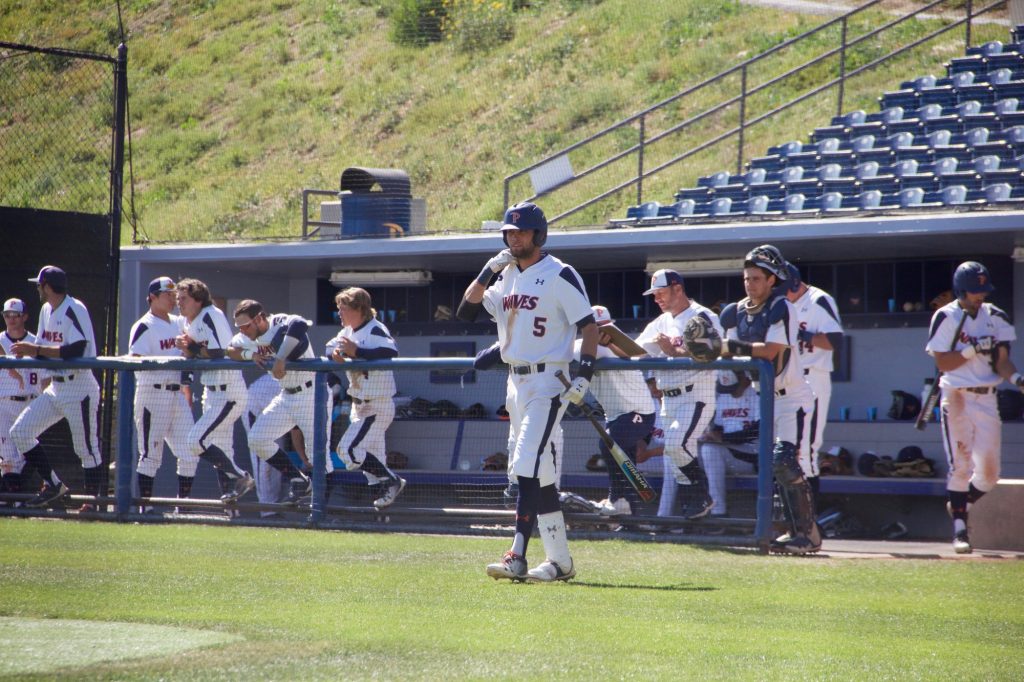 Pictured: Freshman Brandt Belk (5)
Cal Poly regained the lead in the fourth on a two-run home run 3-1, but Pepperdine tied the game 3-3 off a Caparis two-out RBI double down the left field line. Wills hit his first home run of the game in the fifth to give the Waves a 5-3 lead and Qsar extended the lead, 7-3 by bringing home Belk and Kanfer. McKinnon added one more for an RBI single to make it 8-3.
The Mustangs rallied back with a six-run seventh inning to take the lead 9-8. However, the lead was short lived, as redshirt junior Chase Lambert ripped a lead-off solo home run to tie the game, 9-9 in the bottom of the inning. Belk singled and with two outs, Wills sent the ball over the fence for his second home run of the game to break the time for the Waves, 11-9.
Pepperdine's bullpen brought out redshirt sophomores Easton Lucas and Edward Yost, who each pitched scoreless innings to secure the victory.

At the Plate: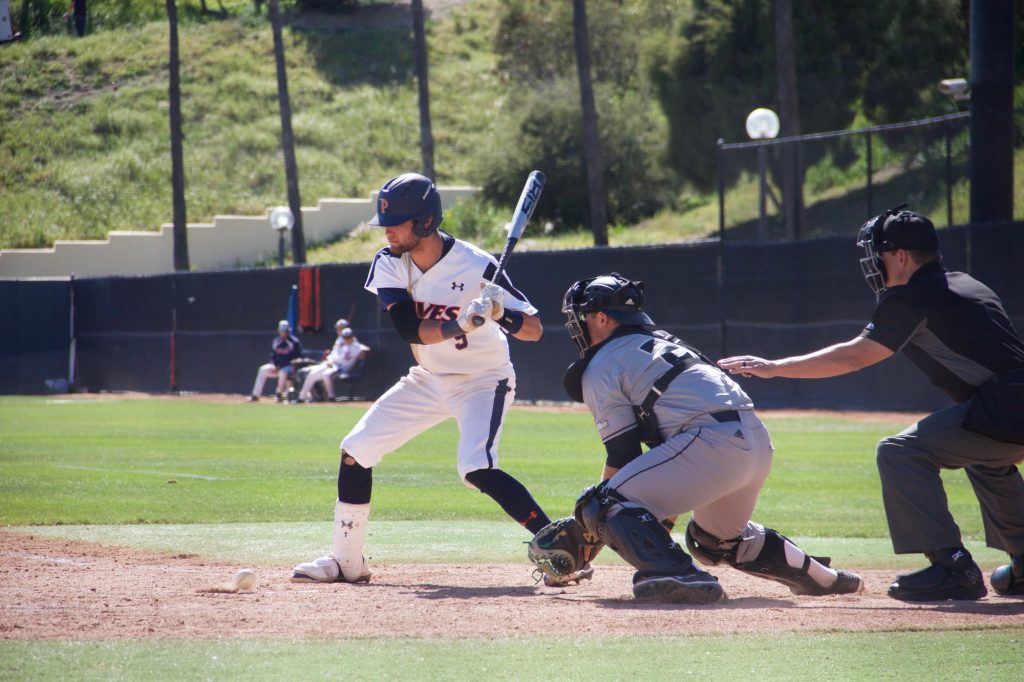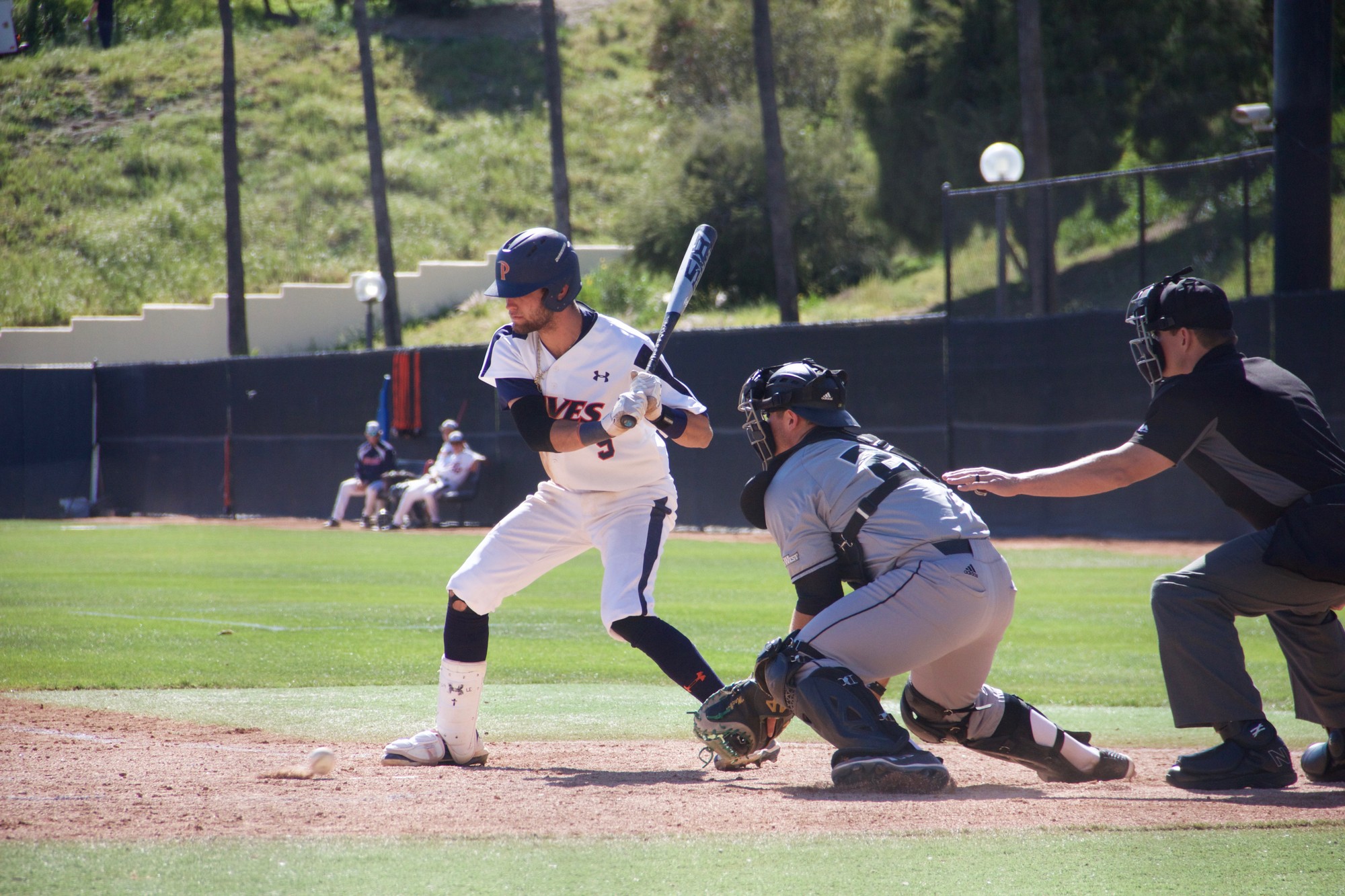 Pictured: Freshman Brandt Belk
Qsar finished 1-for-5 with three RBIs, giving him a team-high 39 on the season.
Kanfer also had a three-hit game, going 3-for-5 with a double, stolen base and three runs. Kanfer continues to have the most hits on the team with 43 this season.
Lambert's solo home run in the seventh inning was his fifth on the season. He is currently second behind Qsar for the team lead.
On the Mound: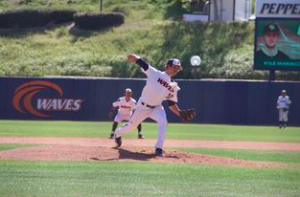 Pictured: Junior Christian Stoutland
Junior Christian Stoutland got the start, going five innings, allowing four hits, three runs (three earned) and one walk with one strikeout.
Freshman Jeremy Farraye picked up his second win of the season to improve to 2-3. Farraye pitched one inning, allowing three hits and tHwo runs (two earned).
Yost had a 1-2-3 inning in the ninth, pitching a perfect ninth inning for his first career save. His appearance was also his first of the season.
Quotables:
On winning four consecutive games: "We're not done yet," Farraye said. "We've been playing well on both sides of the ball so we can't stop being aggressive."
On hitting two home runs: "Would love for it to happen more often," Wills laughed. "We had a lot of great chances today at the plate and we capitalized on offense."
Up Next:
Pepperdine continues its homestand with a three-game series against San Diego beginning Friday, April 20. First pitch for game one is at 3 p.m.

___________
Follow Arthur Puu on Twitter: @arthurpuu