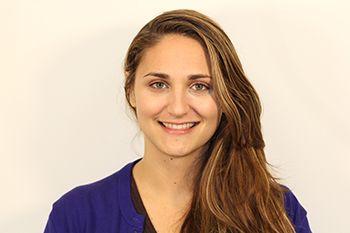 We get it — this is the Golden Age of Television. The Emmys, Breaking Bad finale and the return of all the good shows — all in a week's news cycle. If you didn't watch TV this week, you must be some sort of Cylon.
For me, the beauty of TV today is its redeeming social value. Showrunners and writers become litmus tests for how gender, among other things, impacts our knee-jerk reaction to characters.
Some of my favorite sitcoms like "Workaholics" and "It's Always Sunny in Philadelphia" treat the male quarter-life crises with less tact and, as a result, are often funnier. They're recognizable Apatovian heroes, man-boys who date hot women and like their pot.
This is why I'm grateful for shows like "Girls," "New Girl" and "The Mindy Project." I'm not of the Mary Tyler-Moore generation, but I had Rory Gilmore to get me through high school. Today I have the women of the Golden Age to teach me about the real world.
I compartmentalize these female characters into every shade of my life. Mindy Lahiri, Jessica Day and Hannah Horvath are my 20-something spirit animals. Carrie Mathison and Olivia Pope have the career drive (and perfect hair) I hope to emulate. Nurse Jackie and Nancy Botwin prepare me for my future role as a deeply flawed matriarch with possible substance abuse issues.
They are three-dimensional women and not conventionally sympathetic. I want the obnoxious, neurotic, cynical, boy-crazy and selfish along with the smart, sassy, witty and rational. Audiences are getting smarter, and hopefully this means death to archetypes like the Manic Pixie Dream Girl or "sassy black female."
I want the "Girls" girls to play out my bad life decisions for me. The heart of our obsession with character-driven TV is in our desire to live vicariously through these sinners and libertines. TV is best when we have shows that offer both escape and navel-gazing.
In a post-"Seinfeld" world, we still demand female characters to be likable. Actresses have to be the best friend and the girlfriend. They can either be "good girls" or "bad girls," and the anti-heroine can't exist in this territory.
We need more female Larry Davids. We need more love-hating and less hate-watching when it comes to female-led sitcoms and dramas. With today's popular shows, we're supposed to root for women's morality and sanity from the beginning rather than working seven seasons toward the man's martyrdom (read: "The Sopranos," et al.). Amoral patriarchs — Don Draper, Walter White, Dexter Morgan, yes, even Kenny Powers — are some of my best friends, too. But their "unlikability" factor is missing from our female leads.
TV writing remains a white man's world. If we're going off the golden rule of "write what you know," isn't it better to promote and demand more diversity in our writers' rooms?
A show's merits don't lie in its careful trademark of gender. Like most, I'm satisfied with Quality Television today, but I'm still waiting for my female-serial-killer-kitchen-sink psychodrama and existentialist Madam sitcom. Until then, I'll watch as many gratuitous sex scenes on HBO as I have to.
_____________________________________________________________________________
Follow Mariella Rudi on Twitter: @MariellaRudi
As published in the Oct. 3, 2013 issue of the Pepperdine Graphic.