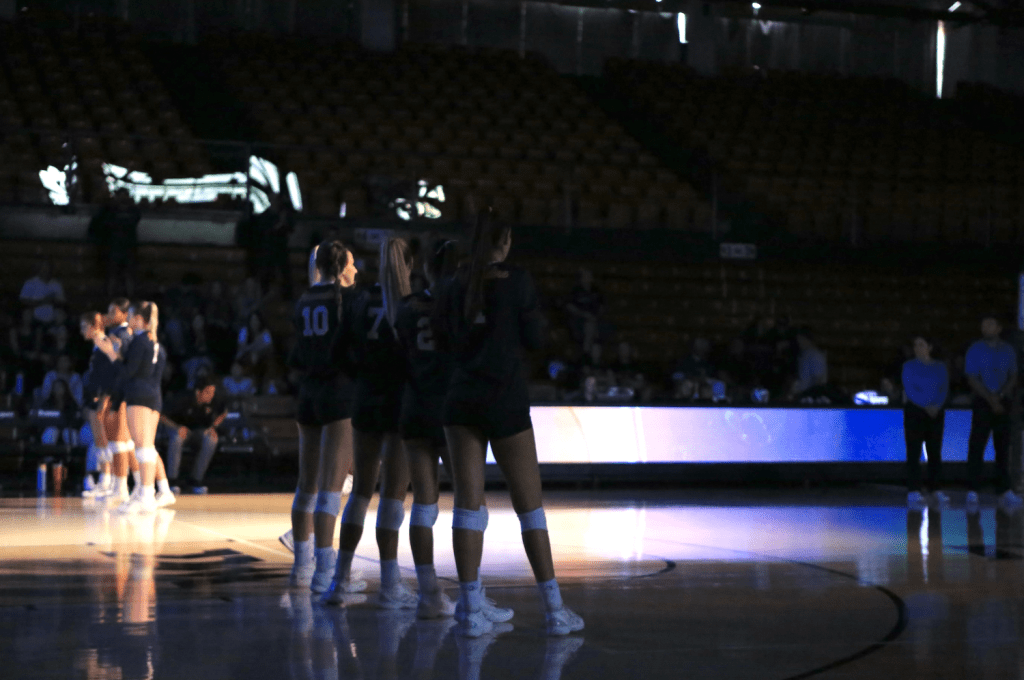 Pepperdine Women's Volleyball swept the University of Portland Pilots 3-0 Nov. 4, at Firestone Fieldhouse. This is the Waves 15th straight win and puts them at 16-6 on the season.
Pepperdine's win keeps the Waves at a perfect 12-0 in conference play. Junior outside hitter Grace Chillingworth led the team on offense, with outside hitter Birdie Hendrickson and senior and sophomore middle blockers Meg Brown and Vanessa Polk following with 14, 13, six and six kills respectively.
"It's definitely fun to have some really good competition in our conference," Brown said. "Then, to play our game every game. That freedom allows us to compete at a really high level."
Pepperdine came out of the gates taking a 3-1 lead early on. From there, both teams battled point for point until, with a 12-12 score, the Waves pulled away, after they went on a 12-3 run.
"Portland's a really good scrappy team," Hendrickson said. "We just needed to control our side a little bit more."
With the score at 24-18, Polk had a kill to secure a first set win for Pepperdine.
The second set started similar to the first, with the Waves and Pilots keeping it close with each other. After Portland tied the score at 7-7, the Waves adjusted their play and were to remain one step ahead of Portland, winning the set 25-19.
"Some of us weren't feeling our swings as much today," Brown said. "But we were able to change it up and switch up our shots to be able to compete."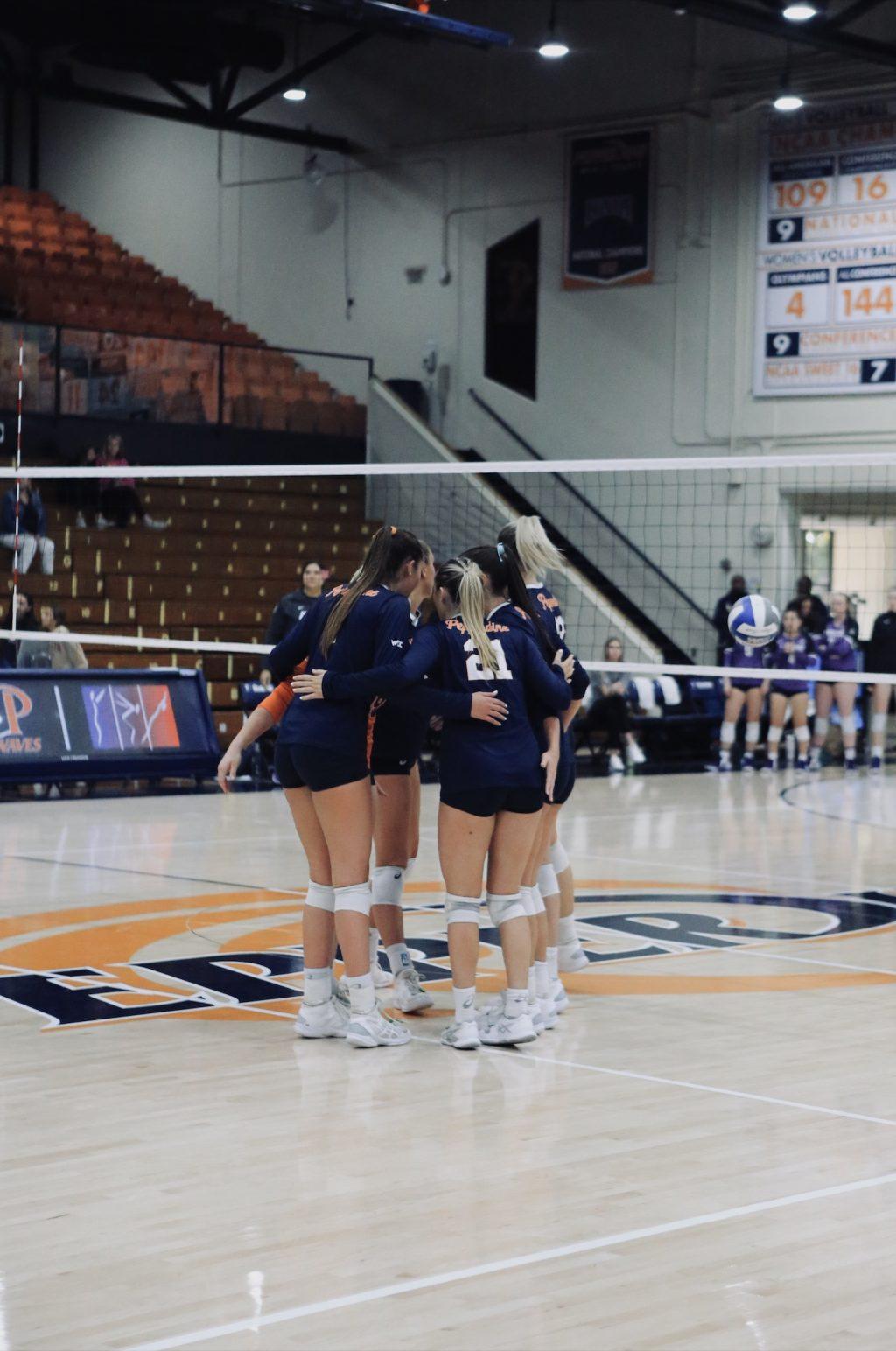 At the start of the third set, both teams were again battling point for point before Pepperdine jumped to an 11-7 lead. The Pilots didn't give up as they battled back to even the score 12-12.
Pepperdine then called a timeout which brought the momentum back to the Waves.
"Portland did a nice job passing and running their offense," Head Coach Scott Wong said. "They mixed it middles and also outsides. Our team refocused and got after it. We transitioned a few nice balls, and that helped."
The Waves came out of the timeout firing, going on a 6-1 run as they pulled away from Portland. Chillingworth led the charge with five kills after the timeout, including one to finish the game and secure the Wave's longest win streak since 2002.
After this match, the 2023 team is now tied for the third longest winning streak in program history. They accomplished this feat since before the season through the right approach and mentality, all which can be seen through their performance, Wong said.
"The summer training to the practices in the fall," Wong said. "It's led to a pretty mature group that's invested a lot into these matches."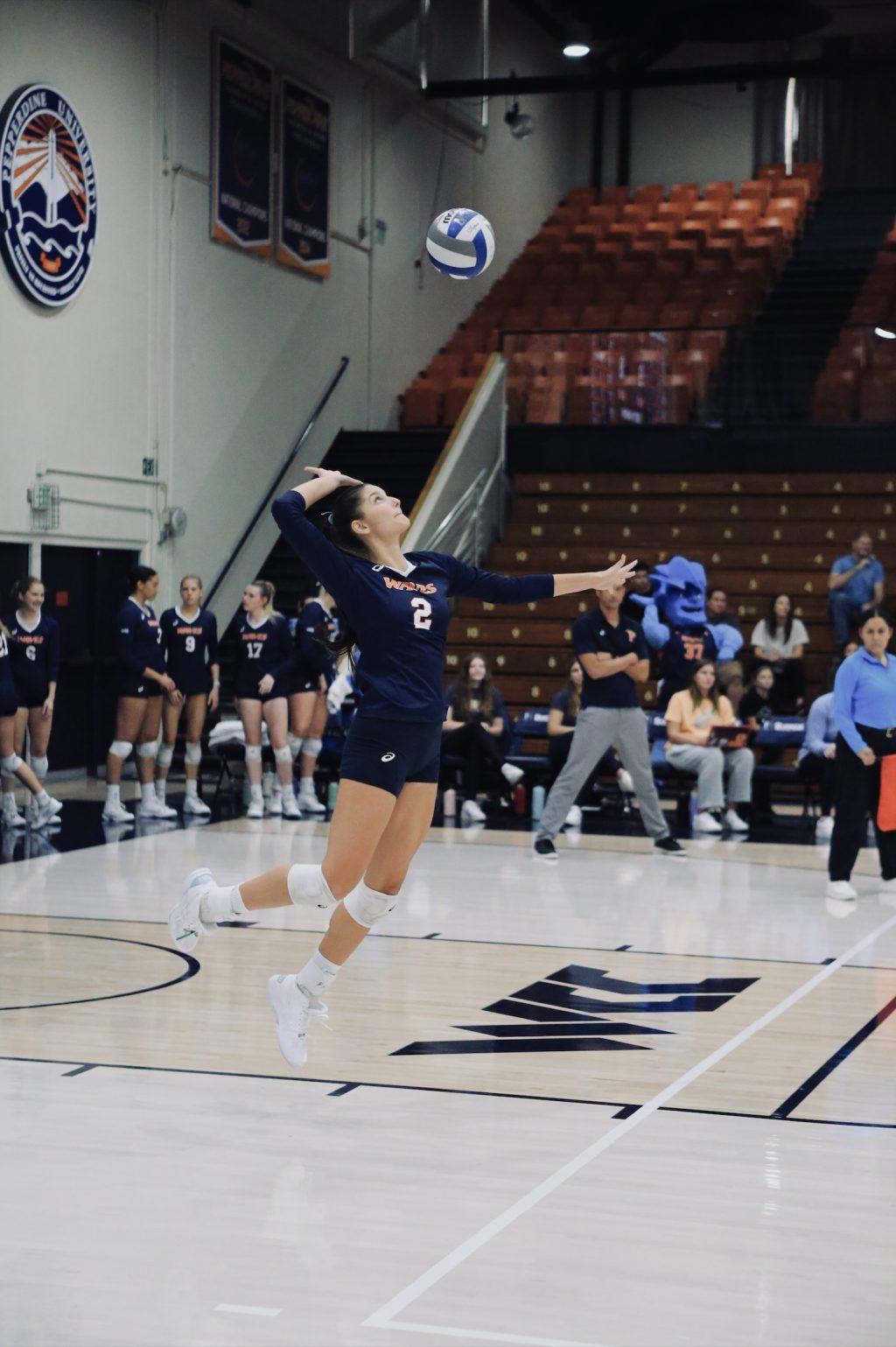 Before the match, the team honored graduate setter Isabel Zelaya, as she is ranked second in career assists for Pepperdine with 4,747.
"Isa is an amazing player and person," Brown said. "She has done an amazing job leading this team since her sophomore year."
The Waves have four matches left against conference rivals, their next being away against Santa Clara on Nov. 9.
Pepperdine needs to win one more conference game to clinch a share of the WCC title and two more to be sole winners.
"It's exciting to use those four matches to push us into the tournament," Brown said. "How good can we be going up against those teams then SMU in those last few weeks of conference, so we can be bulletproof heading into the tournament."
__________________
Follow the Graphic on Twitter @PeppGraphic
Contact Tony Gleason on Twitter (@tony__gleason) or via email: anthony.gleason@pepperdine.edu