Photo Courtesy of Jeff Golden
On a breezy Saturday afternoon in Malibu, the Pepperdine's Women's Tennis team, ranked third in the United States, faced a formidable challenge in the No. 1 Florida Gators. The Gators proved why they're atop the rankings by defeating Pepperdine, 5-2.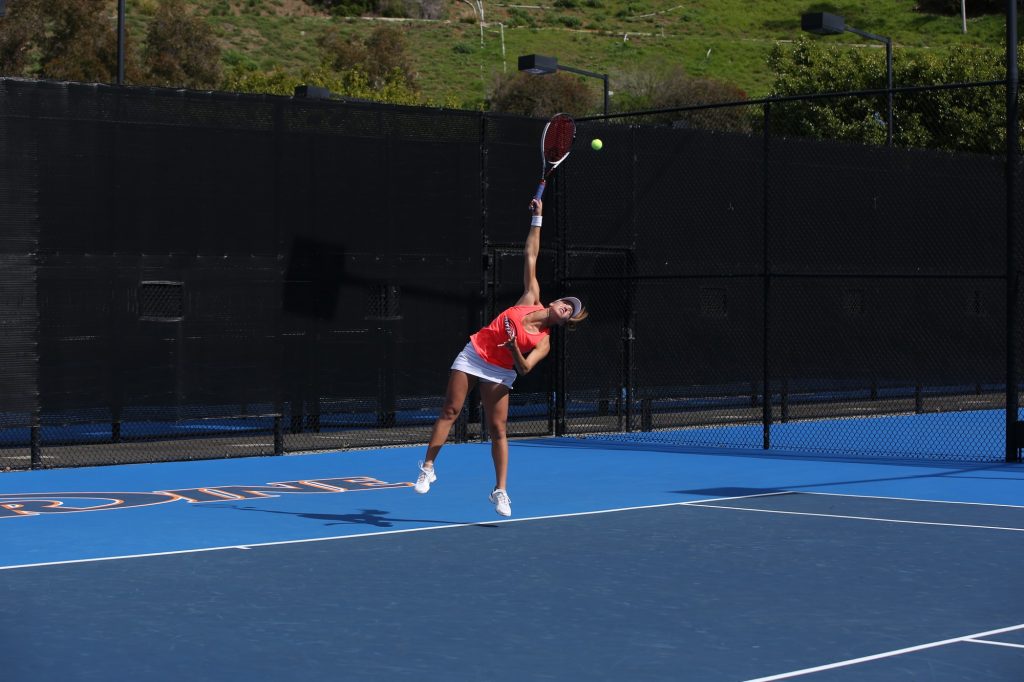 In the doubles competition to start out the match, the Florida No. 2 and No. 3 pairs stopped the Waves' second and third doubles teams, 7-5 and 6-4 respectively. Because both sets went to Florida, the top-ranked doubles match was unfinished, stopped at a tight 5-5. Although Pepperdine's main doubles duo (who are ranked third nationally), senior Christine Maddox and junior Mayar Sherif, started a bit slow, they clawed their way back against Florida's seventh-ranked Brooke Austin and Kourtney Keegan, to keep the competition extremely close.
Maddox said that although the loss was tough to swallow, the Waves were excited to face such a challenging opponent, and that she's thrilled to potentially play Florida again later in the season.
"We were ready to go, and we didn't get them this time, but I know for sure we're going to give them a tussle the next time we see them, and it could probably go either way," Maddox said.
Maddox also said exactly what makes her and Sherif such a great pair: communication.
"We both know that we want to be aggressive and come into the net, so if we can communicate with each other and just know where we're going to be, then everything works out well," Maddox said.
The singles competitions also went Florida's way, with the Gators defeating Pepperdine in four out of the six one-on-one matches. The two Waves players who earned a point were eighth-ranked sophomore Luisa Stefani, who defeated 37th-ranked Belinda Woodcock in three sets (2-6, 6-1, and 6-3), and 21st-ranked freshman Ashley Lahey, who won two out of three close sets (7-6, 7-5, 6-4) against Ingrid Neel.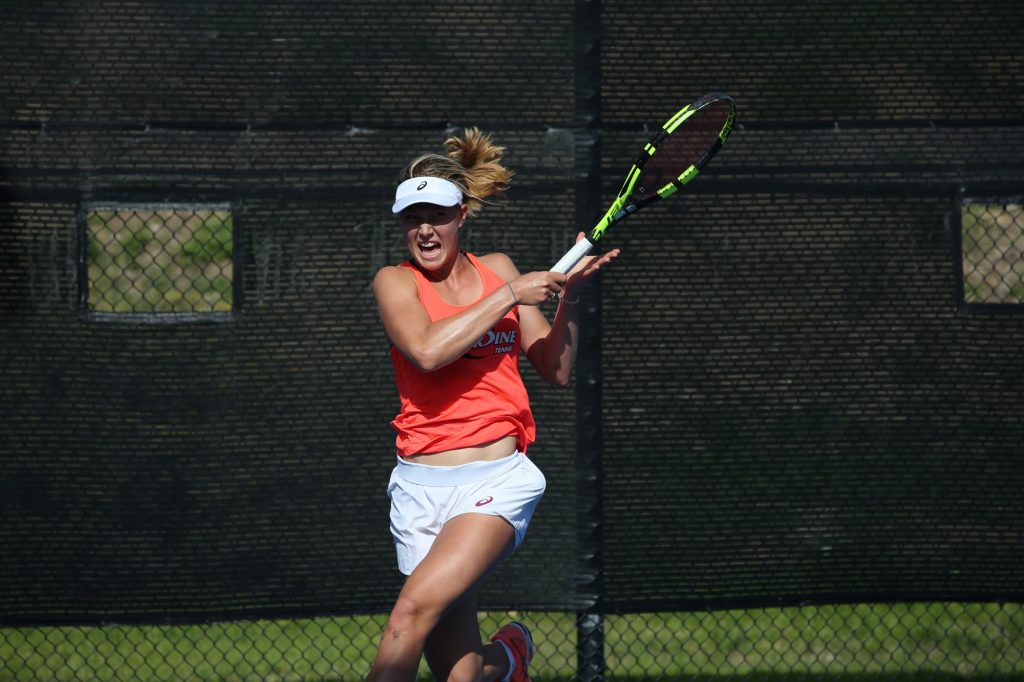 Junior Laura Gulbe faced Florida's highest ranked singles opponent, No. 15 Josie Kuhlman, and lost in two quick sets. She said she had some very clear advice both for her and her team after Saturday's loss.
"We have to work on being consistent and going for it at the big moments, and staying cool under pressure at big points," Gulbe said.
Coach Per Nilsson agreed with Gulbe, saying Florida may have had more preparation in close matches and dealing with pressure.
"The main thing we can do better is keeping our composure when it's tight and there's a big moment in the match," Nilsson said. "I felt that maybe Florida has a bit more experience than us in being in that situation."
The Waves will travel next weekend all the way to the ITA National Team Indoor Championships in New Haven, Connecticut, on Yale's campus, to face many other highly ranked collegiate tennis players in a unique environment. Gulbe, who played mostly indoors while growing up in Riga, Latvia, said she is intrigued by this special opportunity.
"It's definitely going to be an interesting experience. It's kind of like the NCAAs, but in the first part of the season, so it's going to show us where we stand right now, and also areas to improve, so it's very exciting," Gulbe said.
The Waves' next home match will be against Denver on March 11, but their next away match is only a short drive away at UCLA on February 17.
__________________________________________
Follow Jackson on Twitter: @jacksonhogan