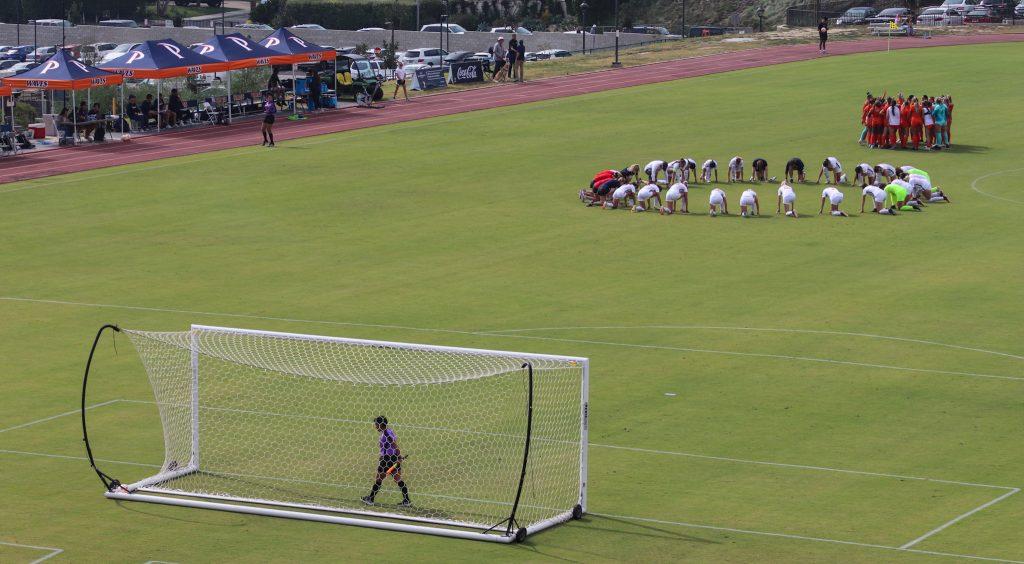 Pepperdine Women's Soccer lost to Gonzaga, 3-1 Saturday Nov. 4, at Tari Frahm Rokus Field. This game decided the WCC Champion of the 2023 season and broke the tie in the standings between Gonzaga and Pepperdine.
This is Gonzaga's first-ever WCC championship in the history of the Women's soccer program.
"'I'm really proud of them," Head Coach Tim Ward said. "We've won seven of our last nine games. We've watched another team celebrate a championship, not last year. We weren't playing for it, but it hurts."
The game started off competitive, with both teams pressing the defense early in the game. In the third minute, Gonzaga broke away early by cutting in between the defense and putting in an early goal.
"We always stay faithful to our mission," Ward said. "To the program and to each other. And today, we talked about that in the locker room, and again, the girls put their hearts and souls out there."
After the goal, Gonzaga continued to press Pepperdine's defense. Despite redshirt sophomore Taylor Rath's save in the 13th minute, the Waves conceded another goal in the 18th minute. Gonzaga sophomore forward Giana Riley curved a penalty kick to score the goal.
"We looked a bit slow," Ward said. "And I think that's it for those of us that have played sports. That's a bit of nerves, maybe a little bit of anxiety."
Falling down 2-0, the Waves fought back and added more pressure on offense. Over the next 10 minutes, Pepperdine landed four shots on goal and pushed momentum in their favor. While Pepperdine continued their attack, they could not get on the scoreboard before the end of the half.
"Even in times like this, when obviously it's sad, but we help each other, and we always know that there's a new day to look forward to," sophomore midfielder Karina Gonzalez said. "And at the end of the day, this is a soccer game."
In the second half, Pepperdine made a run at catching Gonzaga after redshirt freshman midfielder Kyra Murphy scored a goal in the 57th minute.
"I saw Tori [Waldeck] getting the ball on the outside, and I knew to go on the back post because most of the defenders never watch the blind spot," Gonzalez said. "I knew a lot of times the balls go through, so I was like, 'I'll get the trash.'"
Though the goal added a chance at tying the game, which would give Pepperdine the championship, a third goal by Riley would seal the fate of the game. The game ended 3-1.
While Gonzaga has guaranteed entry into the NCAA tournament, Pepperdine still has qualified based on their performance during the season.
"The reason we were playing really well down the stretch is we found our collective fitness," Ward said. "We found our identity. We got a lot of our playmakers back in the side, and hopefully, they will consider the run we've been on."
__________________
Follow the Graphic on Twitter: @PeppGraphic
Email Joseph Heinemann: joe.heinemann@pepperdine.edu