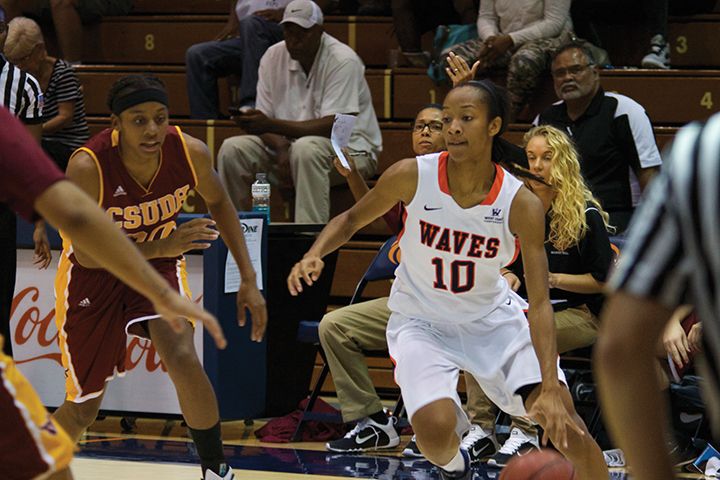 Photos by Marisa Padilla
Women's basketball opened the season with a win over California State, Dominguez Hills. The Waves competed at home Saturday, defeating the Toros 79-68 in an exhibition game.
"This was a great showcase for what our fans can look forward to this season," senior guard Bria Richardson said. "We played hard throughout the whole game, which resulted in the win."
Richardson led the way, tacking on 21 points for the Waves.
Despite a dominant first half, the Waves were held to only a six-point lead going into the second. However, they would remain in control, never allowing the Toros to take the lead.
The Waves fired off 46.2 percent from the floor and poured on 47 points to end things.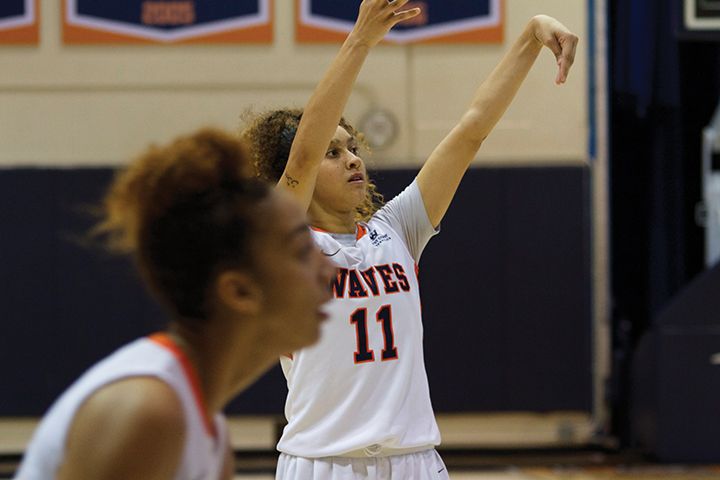 "The most important thing about this game was that we played as a unit. We were a team. It wasn't just one person making all the shots," redshirt sophomore guard Krista Pettepier said. "This is a completely different team than last year, and I hope we showed that to everyone who came to the game."
It was definitely a team effort, with four Waves adding double-digit points and stacking up 18 assists.
Pettepier controlled the Waves on the defensive front and led all players with 14 rebounds.
"My expectations are high for the team," Richardson said. "I just want us to show up every game and play as hard as we can. The results will take care of themselves if we consistently play with that same type of energy and focus."
The Waves are back in action Saturday as they travel to Lincoln, Nebraska to face the Nebraska Cornhuskers.
__________
Follow Kelsey Blosser on Twitter: @KelseyBlosser