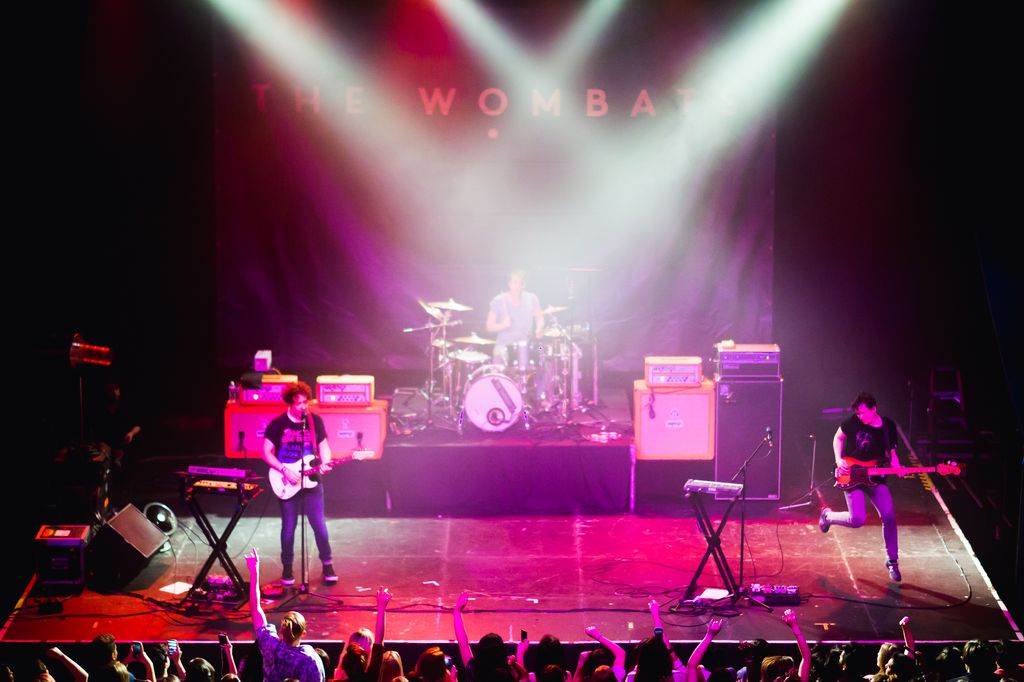 All Photos by Matt Benton
After two sold out shows at Bootleg Hifi back in January, the Wombats returned to the Fonda Theatre for an upbeat, ecstatic night. The English indie rock band is currently nearing the end of their 21-day North American tour for their fantastic new album, "Glitterbug." They were opened by fellow UK indie-rock band, Life in Film, as well as Cheerleader, who hails from Philadelphia.
The audience was warmed up by Life in Film and Cheerleader and waited for The Wombats to take the stage. The venue finally filled with fans who were eager to see the Liverpudlians. They came out and the crowd went wild. I knew for a fact that the night was going to be full of energy and dancing.
They began with the piercing "Your Body Is A Weapon" from their new album. They continued with popular songs from their previous albums including "Jump Into The Fog," "Tokyo (Vampires & Wolves)," "Kill The Director" and many more.
The Wombats rose through the charts back in 2007 with their freshman album "A Guide to Love, Loss & Desperation." They peaked at No. 11 on the UK Albums Chart and their most popular single from the album, "Let's Dance to Joy Division," won Best Dancefloor Filler at the NME Awards in 2008. Two years later, they came out with "This Modern Glitch", which took the number three rank on the UK Albums Chart. The first single of the album, "Tokyo (Vampires & Wolves)," dominated the Top 40 charts and has to be one of their most successful singles to date.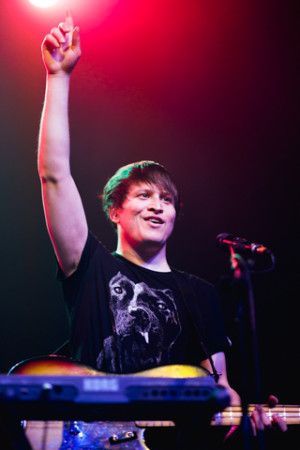 Their new album "Glitterbug" certainly does not disappoint. Mostly inspired from their experiences in Los Angeles, it is packed with songs that will be dominating dance floors and the radio for long time. My personal favorites of the night that came from the new album include "Your Body Is A Weapon," which packs a powerful chorus that is truly addicting. Another favorite is "Give Me A Try", which is an epic anthem of their new album that features an amazing guitar riff and exceptional drum progressions.
The Wombats concluded the night with their hit "Let's Dance To Joy Division" with everyone in the crowd jumping in excitement alongside the intensity of their performance. They are truly an exciting band to experience and this concert was the most fun I have had in a while.
You can listen to The Wombats' amazing new album "Glitterbug" on Spotify here.
Check them out on Facebook, Instagram and Twitter.
Follow us @PeppGraphic