Photos by Zach Le
Underwear. Everyone wears it. Well, most people do. If underwear is a must-have for most clothing collections, it's expected that everyone, all shapes, sizes and colors, would have ample options from which to pick.
Right?
Not exactly.
A trend in recent years has popularized wearing "nude" colored shoes, "nude" lipsticks and even "nude" nail polish. The "nude" underwear for many women has also remained a popular staple over the years; perfect for sheer or light-colored clothing. But beige isn't exactly everyone's version of "nude."
The lack of nude underwear options for many women of color (WOC) is a sad reality in the United States and also around the world. Even in African countries, underwear can be beige or black, with hardly any color in the middle. It's a confusing issue because WOC continue to make their impact on the world. They represent their communities in various industries, advocate for social justice and influence the culture with music and style — so why can't they find bras and panties in their shade?
Junior Akerra Tarver remembers trying to shop for bras that mimic her dark brown shade in 6th and 7th grades, only to be disappointed that the mainstream brands did not include her skin tone.
"It was either black or beige or strange colors that didn't blend in, and kind of made it more obvious," Tarver said. "That was really unfortunate. Also, going to the stores and reading the colors on the bras and [seeing] how a lighter beige was considered nude, and I started to ask myself 'Whose nude is this? Is this my nude?'"
Tarver said these experiences affected how she felt about her skin tone. "It made me more aware of how different it was. It further highlights how Black girls, or any girls of color are 'the other' … It definitely makes your skin color feel like an inconvenience, which is not true, and it's taken a really long time to unlearn that."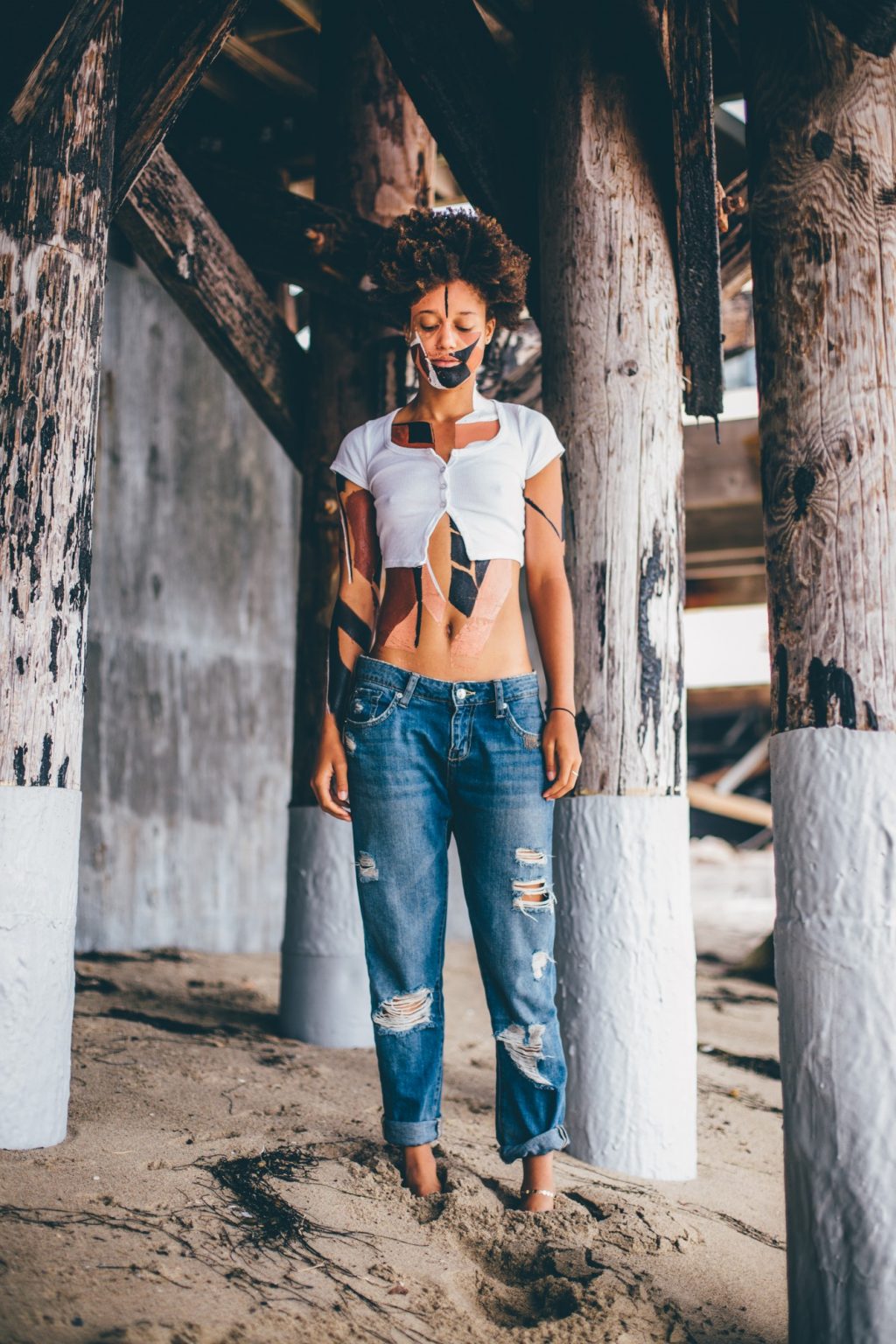 Freshman Soni Rusagara is originally from Nairobi, Kenya, and said she sees a similar pattern in stores back home.
"The funny thing is that even in Kenya, there is still a lot of Western influence," Rusagara said. "So even back home, I never found a variety of underwear shades that fit my 'nude' color. Because I grew up in the city, all the places where I could get a good bra catered to White people."
Rusagara said this lack of diversity in underwear options mostly went unnoticed until she arrived in the States in August 2016. She said colonialism's influence is still "very raw and very fresh and a lot of Africans aren't able to think 'Oh, I have enough worth; I can have underwear that's my skin color.'" Rusagara's perspective of her home country proves that this issue of representation is not unique to the United States alone.
Rusagara said empowering Blacks, Africans and other dark-skinned women could eventually help people start their own lines and further cater to this market.
Tarver and Rusagara's concerns are slowly being addressed as more businesses cater to multiple shades of brown, such as Nude Barre, which carries different color ballerina tutus and tights; Bjite, which specializes in intimate wear; and Nubian Skin which specializes in all three. Nubian Skin's creator, Ade Hassan, wrote in an email interview about Nubian Skin's role in this industry.
"The industry is making strides, and we are proud to have been a leader in that," Hassan wrote. "There is a lot of room for progress, but the next few years will see more and more brands looking to be more inclusive."
Launched in October 2015, Hassan wrote that their initial feedback from this endeavor was extremely well received. She wrote the brand gained upwards of 20,000 followers on Instagram within their first two weeks of releasing their campaign photos.
"It's been wonderful to see how supportive so many women have been, and it's amazing to get emails from women across the world just saying, 'Thank you,'" she wrote.
Hassan said she knows how powerful representation can be, but the frustration that comes along with underrepresentation can be eased when you surround yourself with supportive people and know your self-worth.
"We won't always be represented in every avenue, so it's important to look within for validation, Hassan said."
The failure to give women of color adequate underwear options is dangerous to young women of color. They need to see their bodies represented in the same ways everyone else's are, and these options shouldn't be offered by only niche market companies. Push for the day when WOC can walk into any store and find the right shade of brown to compliment their unique skin tone.
__________