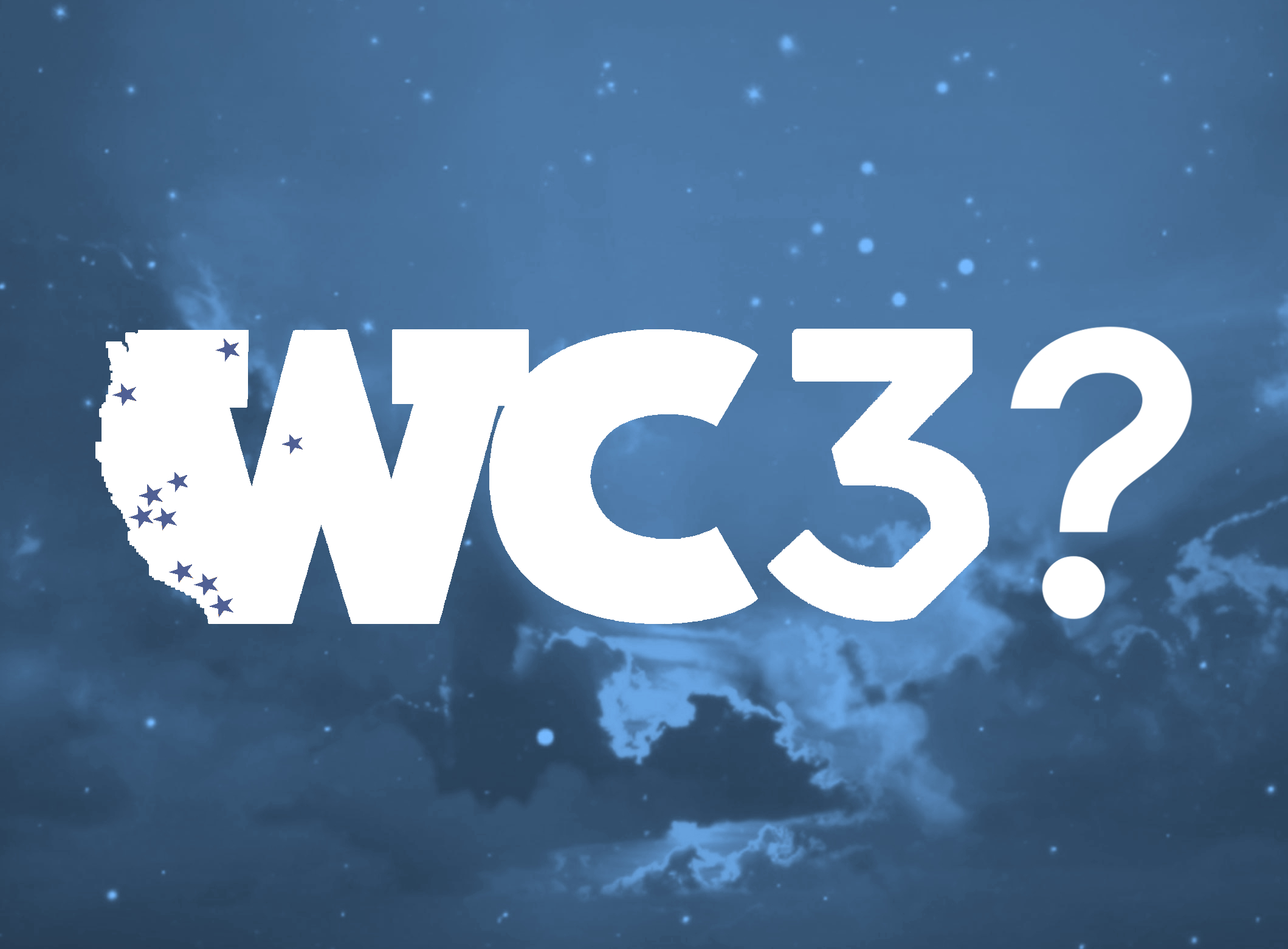 Image by Kyle Cajero
Do miracles exist?
Given that the best regular-season team in NBA history blew a 3-1 lead in the Finals, the Chicago Cubs won a world series, a multi-millionaire reality TV star won the American presidency, Northwestern basketball looks like a NCAA Tournament lock and freaking Corrine is still alive on "The Bachelor," it might be safe to say so.
With these seemingly-unprecedented feats in mind, it might be too early to write off the West Coast Conference as a multi-bid league. If a 19-loss Cal Poly team can squeak into the NCAA Tournament and win a play-in game, then anything is possible. Although ESPN Bracketologist Joe Lunardi has only two WCC teams in the 68-team field, there's still a slim chance that a third team from the conference can crash the Big Dance.
You know the drill: Here are some simple questions and answers about the WCC's potential to send multiple teams to the big dance.
So you're telling me there's a chance?
Yes. Don't laugh. This can actually happen.
Has the WCC sent three teams to the NCAA Tournament?
Believe it or not, the WCC's three-team aspirations has a precedent. The WCC sent three teams to the NCAA Tournament in 2008 and 2012, according to sports-reference.com. In both years, Gonzaga and Saint Mary's were two of the three teams, but in 2008 — extremely BuzzFeed voice — the third team was shocking. University of San Diego not only made it into the field of 68 but also upset 4-seed Connecticut for its only NCAA Tournament win in school history. The third team in 2012 was BYU, which isn't as shocking, but it's still kind of crazy that the NCAA lets in a team that's had more losses to Pepperdine than tournament appearances in the same timespan.
Getting three teams in the NCAA Tournament was a legitimate sports take before this season started. In fact, Lunardi had three WCC teams in his field until his Nov. 17 iteration of the bracket, which was two brackets more than most people probably expected the three-team hopes to last. However, something about BYU's win over Coastal Carolina wasn't enough to outshine the University of Ohio's 2-0 start with wins against Southern and Sam Houston State. (Yes BYU fans, that doesn't make sense to me either.)
Gonzaga's definitely a lock.
Of course they are — in fact, they're favored to win the whole thing.

Don't look now but unbeaten No. 1 Gonzaga is the favorite to win it all per @BovadaLV followed by Kansas and UCLA pic.twitter.com/XgEqRcI98L

— Adam Zagoria (@AdamZagoria) February 13, 2017
Is Saint Mary's the second team?
Yes. On paper, the Saint Mary's Gaels look like a sure thing. They're ranked 22nd in the most recent AP poll (they've been ranked all season), 22nd in RPI and all of their losses have come from teams in the top 50 in RPI, according to ESPN. Two of those losses have been to Gonzaga, which, I mean, of course they were.
Yet I'm bracing myself to see Saint Mary's get screwed by the selection committee again. Last season, the Gaels had a 27-5 record (including a two wins over Gonzaga), a WCC regular season title, a 29th-ranked RPI under their belts and were labeled a "team that should be in" by ESPN's Eamonn Brennan in the Mar. 8 2016 edition of his College Basketball Bubble Watch series.
But when the final bracket was announced five days later, the Gaels were royally-snubbed out of the tournament because the committee thought Oregon State, Michigan, Syracuse, Texas Tech and USC deserved to dance despite finishing at the bottom half of their conferences and losing more than 12 times. Granted, Syracuse became the only 10-seed to make a Final Four, but the other four teams were bounced in the first round.
At this point, I wouldn't bank on the Gaels being a tournament lock. They're one inexplicable loss away from not only tumbling out of the polls but also slipping out of being a tournament lock. If I was a Gaels' fan, I'd be rooting for Dayton, Nevada and UC Irvine to win their conference tournaments. All three teams are in the top three of the Atlantic-10, the Mountain West and the Big West, respectively, and three wins against fellow tournament teams looks good on a mid-major school's resume.
OK, let's get down to business: What will it take for the WCC to send three teams to the NCAA Tournament?
Well, a lot. The only team outside of Gonzaga and Saint Mary's with more than a one-percent chance of winning the WCC Tournament is BYU, according to Team Ranking's figures as of press time. For the record, the Cougars have a 2.8 percent chance of pulling this off; the rest of the field combined has a .71 percent of winning the tournament. That's not a typo.
One of the cool parts about being a West Coast Conference Basketball Degenerate(TM) is seeing such diverse styles of play. By diverse, I'm not necessarily referring to tempo, although the conference has both ends of the spectrum in that department (BYU is the fifth-fastest and Saint Mary's is the slowest team in the nation according to KenPom's current rankings). I'm talking about the product of the games themselves.
Last Saturday, LMU and Portland played each other in something that barely resembled a Division I basketball game: Both teams combined for 51 turnovers in a 66-60 game that neither team really deserved to win. I cannot stress this enough: The Pilots turned the ball over 31 times (!!!) and still hung around in a Division I basketball game in an opponent's gym.
Later that evening, ESPN's College Gameday crew traveled to Moraga to cover Gonzaga's least winnable game. Naturally, the Bulldogs went into McKeon Pavilion, threw the Gaels' offense out of sync, took the crowd out of the game early and neutralized Saint Mary's center Jock Landale — all while having Przemek Karnowski playing at less-than-full strength after suffering a minor foot injury in the first half.
Long story short: Upsetting Gonzaga will be extremely difficult for any team in the WCC to do, especially considering how borderline-unwatchable most of the teams in the conference can be sometimes. The Bulldogs can lose any of their starters and will likely go undefeated. Seriously. They've played without some of their best players at less-than-full strength (i.e. Cousy Finalist Nigel Williams-Goss' sprained ankle, the aforementioned Karnowski injury). Plus, they even lost 2.5-star center Jacob Larsen at the beginning of the season, who might've taken reserve forward Killian Tilllie's minutes.
This Gonzaga team is more than one of its many outstanding college players. They're deep, balanced and have been unbeatable as of late; their closest losses in conference play were still in double-digits. Unless the Bulldogs drop a game in conference play — three of the Zag's last four games are at home and the lone road game is at USD, where Saint Mary's held the Toreros to 27 total points earlier this month — or decide to start their walk-ons, the conference tournament looks like it'll be a cakewalk for Gonzaga.
Hoping for a team other than Saint Mary's to upset them this season is probably a pipe dream after all.
_______________________________
Follow Kyle Cajero on Twitter: @kylecajero