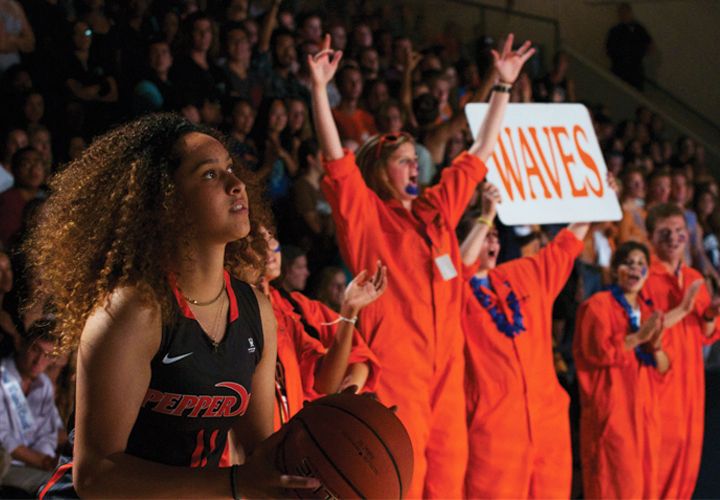 Photos by Marisa Padilla
Blue and Orange Madness kicked off Waves Weekend with the promise of successful seasons for men and women's basketball. ROTC students presented the flag, and four students sang the National Anthem. With that, the official season of basketball commenced.
The night included Riptide-led cheers, performances from the Pom Squad and Step Team, and an elusive and ill-fated half court shot. After three name draws, no student was represented. The potential shooter was encouraged by her friends to pretend to be the name of the drawee, yet could not shoot after admitting the name was not hers. The dunk challenge was substituted by a three-point challenge for the women, with senior Ea Shoushtari emerging victorious. The men's team played a 10-minute scrimmage that satisfied fans' dunk-filled expectations.
The women play Cal State Dominguez Hills in an exhibition on Nov. 8, while the men will face off Fresno State on Nov. 14. Both are at Firestone Fieldhouse.
Junior Baller Jett Raines:
Favorite part?
"I liked running out in the player introductions. That was really fun."
What are you looking forward to in the season?
"I can't wait to start conference play. It's always fun going against guys you've played for years."
Senior Baller Bria Richardson:
How was your final BOM?
"My final Blue and Orange Madness was memorable. It was full of the same energy that I experienced my previous years, but something was just extra special about it since it was my last being a member of the women's basketball team."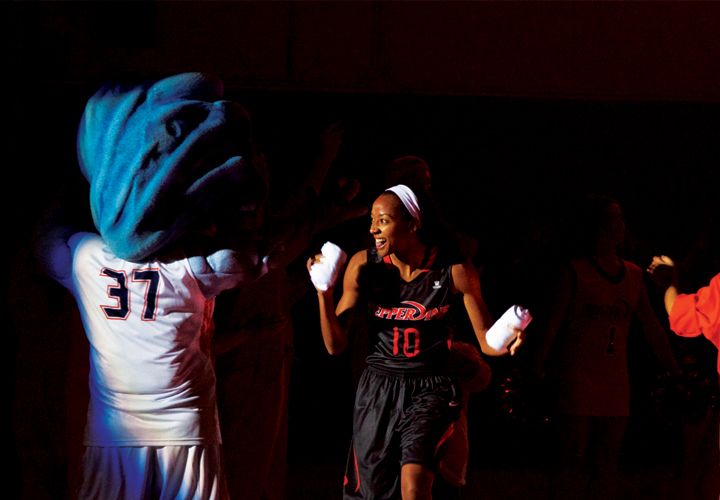 What are your team goals?
"Our team goals are to stay in the present and work on the things we can control. We've been working incredibly hard every day to get better and better, now its just time to translate all of our hard work into wins on the scoreboard."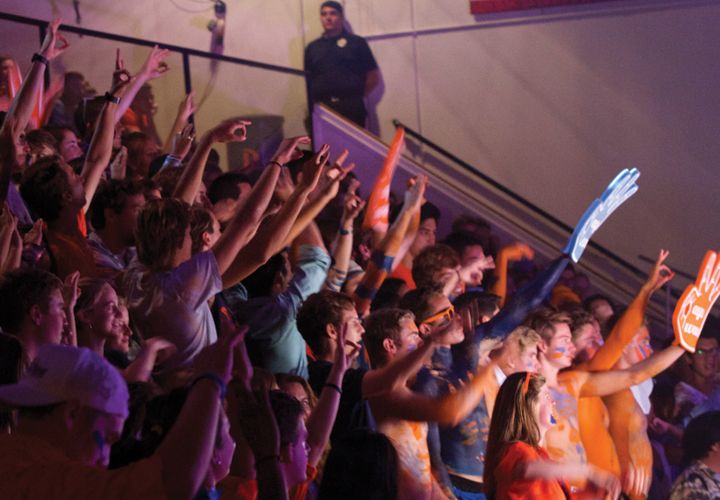 Freshman Fan Amanda Stark:
Favorite part?
"I liked the Mini Cooper challenge. It was a contest for the freshman dorms for house cup points. It was fun because we [Debell] had to try to plan out where we were each going to go before getting into the Mini Cooper. Once it was our turn there was a lot of adrenaline because we only had one minute to try and get everyone in."
__________
Follow Stasia Demick on Twitter: @sdemick12