Photos by Ashley Chavez
The car's name is Prudence, and its quirkiness instantly draws people to it. The bright turquoise, vintage 1972 Volkswagen bus was a birthday gift to local Malibu artist Cindy Short. Short said it is the bus' character and a desire to connect people to one another that helped inspire Short and her friend Lisa Spear to create the Laughing Dog Story Bus.
"We've always discussed the idea of stories, place and Malibu," Spear said. "It's natural for us to want to add Prudence into that mix. There's something the bus does that facilitates the slowdown here I am, I get it now," Short said.
Prudence made its debut at this year's Malibu Chili Cook-off after three years of being worked on by mechanics. Spear and Short said the bus provided a space for people to take a minute for themselves, relax and communicate with others through a simple letter. Short said the car was a place where stories could be told. Short said she had the interior completely redone, along with everything needed to get the bus running.
"It is a time for community, laughter and to get to know Prudence — the vehicle behind all of this goodness," junior Sara Boesen said.
The bus was open on display, with crafts outside and free letter writing inside. Spear said that some people admitted they had never even written a letter, while others got emotional during their writing. People had the opportunity to write and address a letter to anyone they know. It was a way to check up on people and let them know they are being thought of by others. Short said over 100 letters were written that weekend.
"You're not racing from one thing to the next in this bus," Short said. "You can't; she won't let you. Folks are invited to slow down, just chill, talk and be. It's amazing."
Short and Spear said they witnessed Prudence's effect on people while at the Malibu Chili Cook-off. They said that they had originally hoped Prudence could be a refuge for people and a place where they could come together to comfortably communicate. The success of the bus' debut surpassed their expectations.
"This is about stories, connection, things that are lost and left behind," Spear said. "Especially here in Malibu, people are over-connected and then can become disconnected."
Short said she has always been intrigued by the idea of stories. Short said she has owned a long-running pet portrait business, Laughing Dog Art Studio, in an attempt to convey those stories onto the canvas. Short said it is this desire for storytelling and honest communication that sparked the idea for Prudence.
Both Spear and Short said that they had no specific goal for the success of Prudence. They said they are simply providing a space in which people can have the opportunity to slow down, gather together and communicate with one another. In an increasingly busy and technology-oriented world, both women see the value in slowing down and taking time in life.
"The story bus allows for everyone to connect and makes it possible for stories to be told," senior Michelle Maemone said.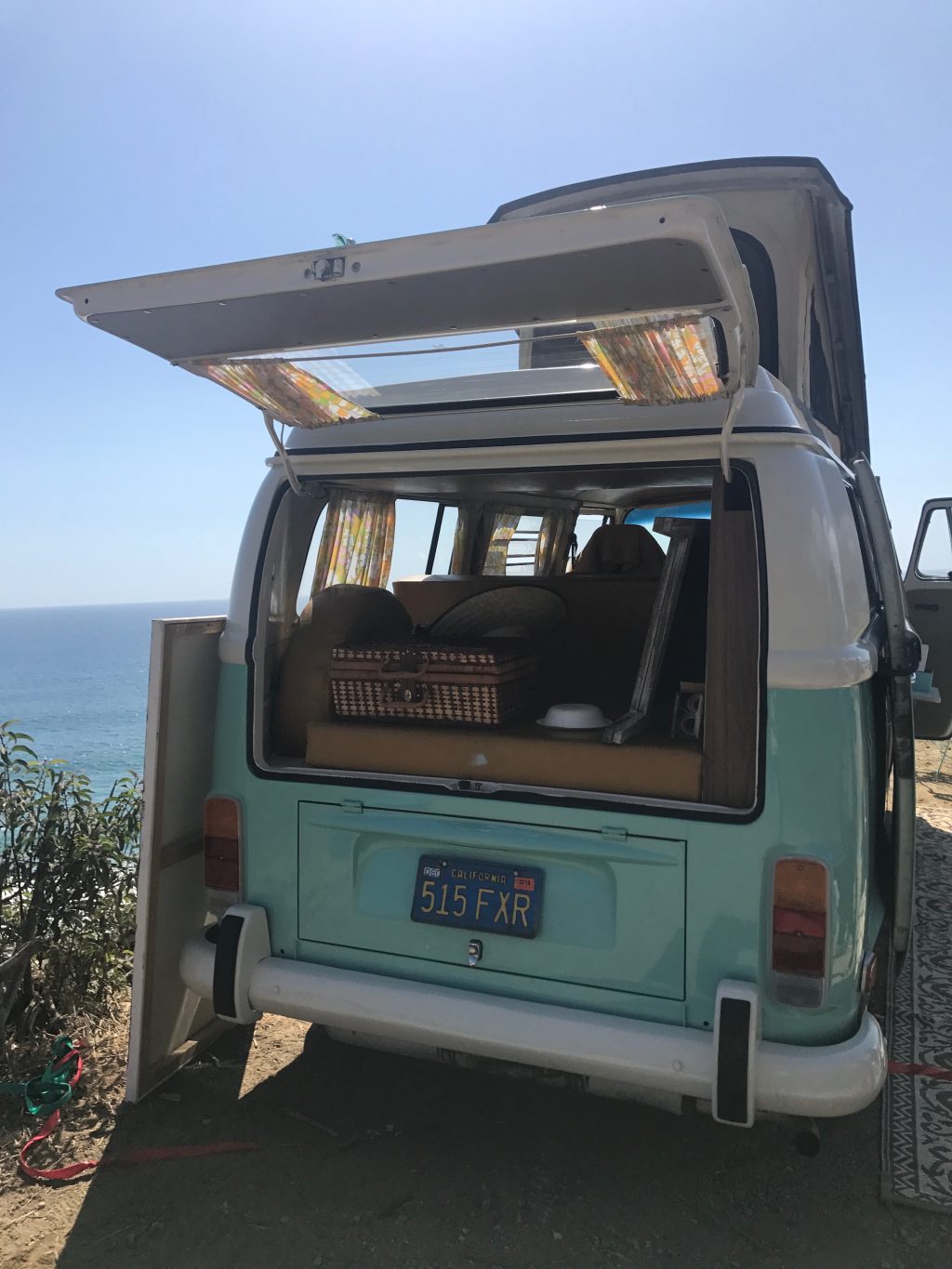 Short and Spear said they hope that Prudence can be an anchor and place of rest for people. They want the car to be a place to feel grounded and take the time to be introspective and communicative.
"I think part of the goal is to see where things go," Spear said. "As we move forward we're trying to bring things back and slow them down."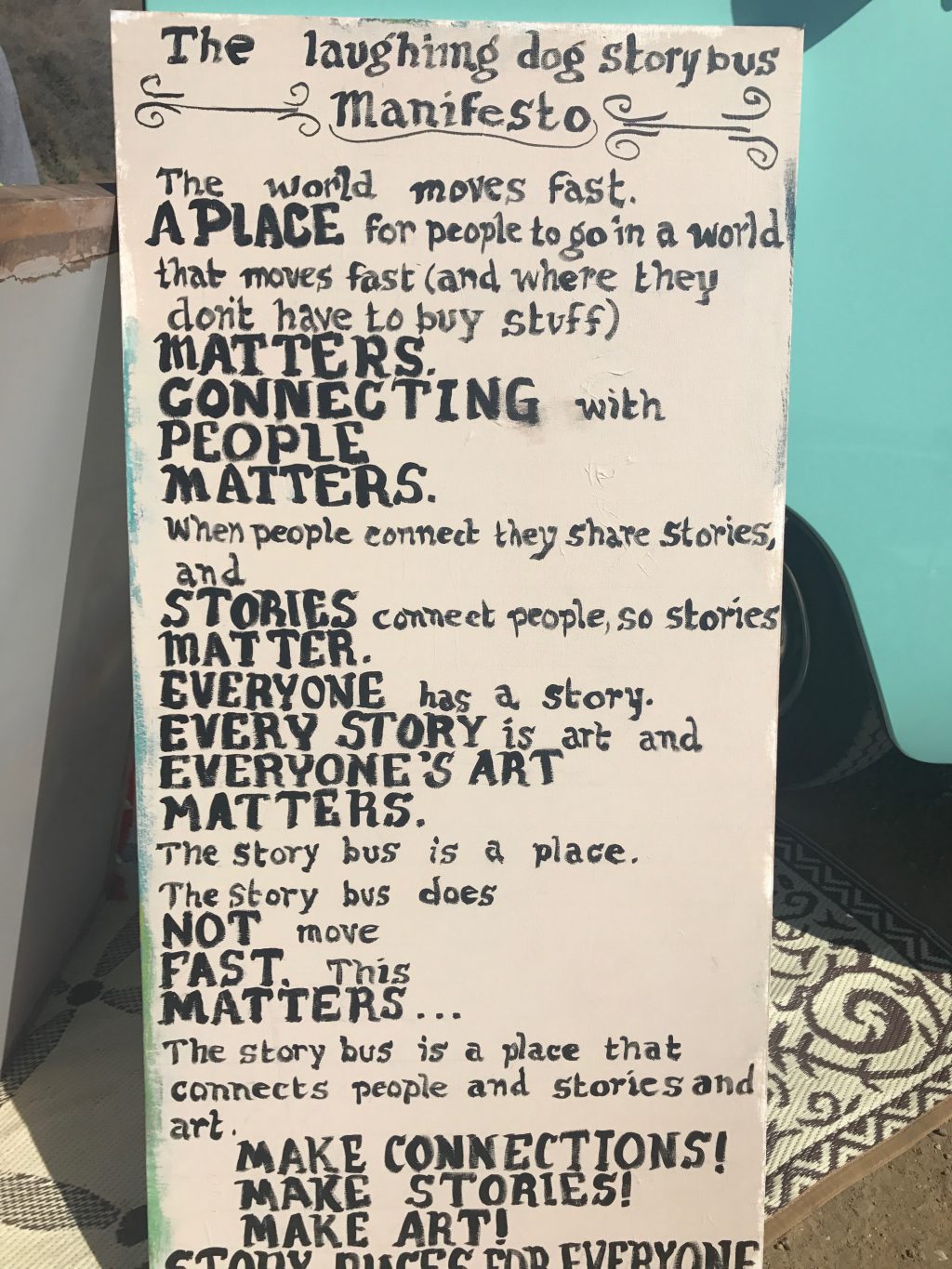 Short said that they are focusing on the moment. They only have a loose plan and are mindful of providing some direction without completely facilitating Prudence's journey. Their only requirement is to provide joy and opportunities for people in the present. As they move forward with the story bus their plan is to meet more people, create meaningful connections and some smiles.
"There's just something about Prudence that makes people come," Short said.
Follow their Instagram, @laughingdogstorybus, for information on visiting Prudence.
_________
Follow Pepperdine Graphic on Twitter: @PeppGraphic