Photo Courtesy of Tyler Umans
Earlier today, two fires started in Ventura County and are spreading southwest towards Calabasas. Residential areas, communities and college campuses began to evacuate in response to the fires.
The Santa Rosa Hills Fire ignited around 2 p.m. and burned through 10,000 acres in less than two hours, according to an article by the Los Angeles Times. Strong wind conditions contributed to the rapid spread of the wildfires.
Another fire blazed through 300 acres of land in the Woolsey Canyon area of Ventura County, according to article by the Daily News.
Ventura County Fire reported on Twitter that the Santa Rosa Hills Fire ignited in the area of Hill Canyon in Santa Rosa. The account also announced mandatory evacuations for Camarillo Springs and Vicieto Trailer Park.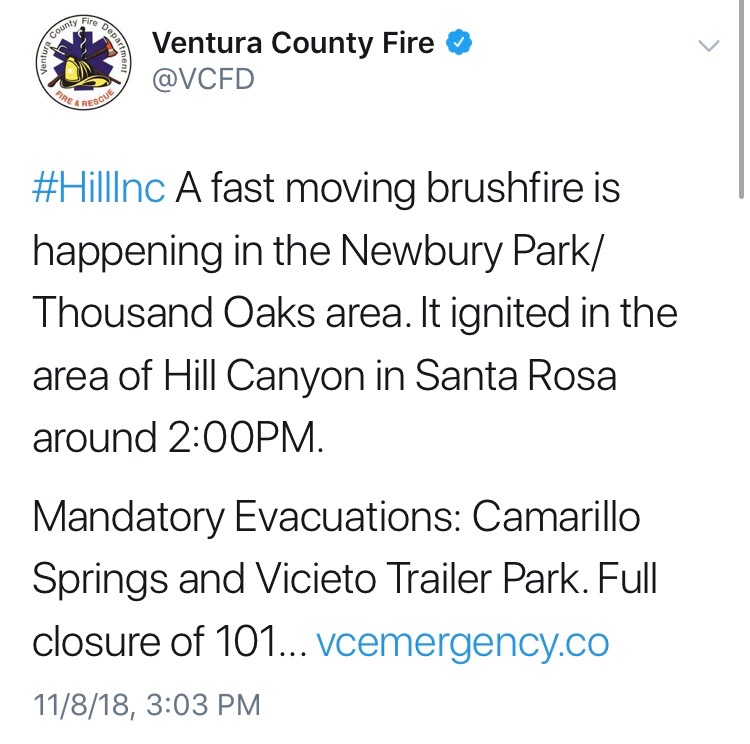 Malibu Canyon Apartments (MCAs) issued an email notification to its residents about the fire and its proximity to the area. Many Pepperdine students who are residents of the MCAs left the region at the recommendation of the complex.
According the City of Calabasas, Chief Williams from LA County Fire issued a voluntary evacuation to the residents as the fire spreads but cited no immediate threat. Residents of Calabasas have begun to evacuate the community in light of the recent news.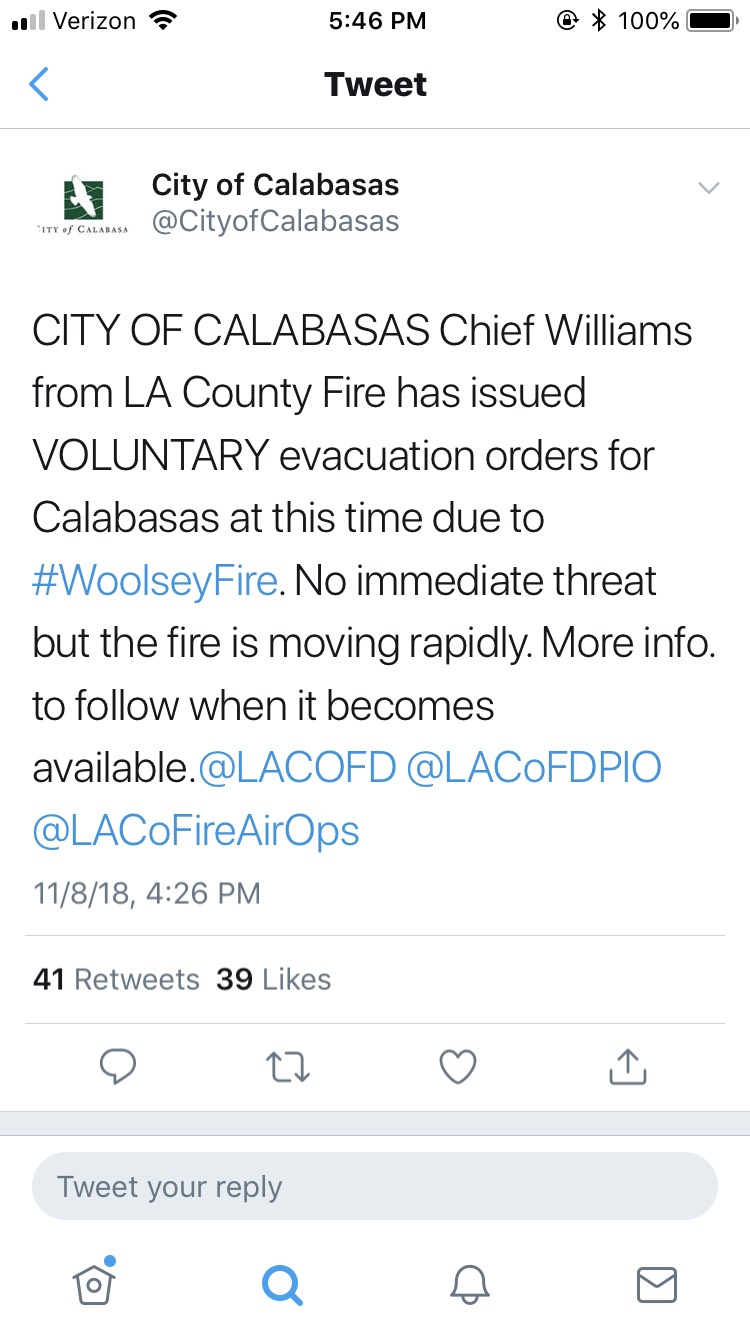 California State University Channel Islands issued a mandatory evacuation for its campus, according to a tweet from the Ventura Country Fire Department.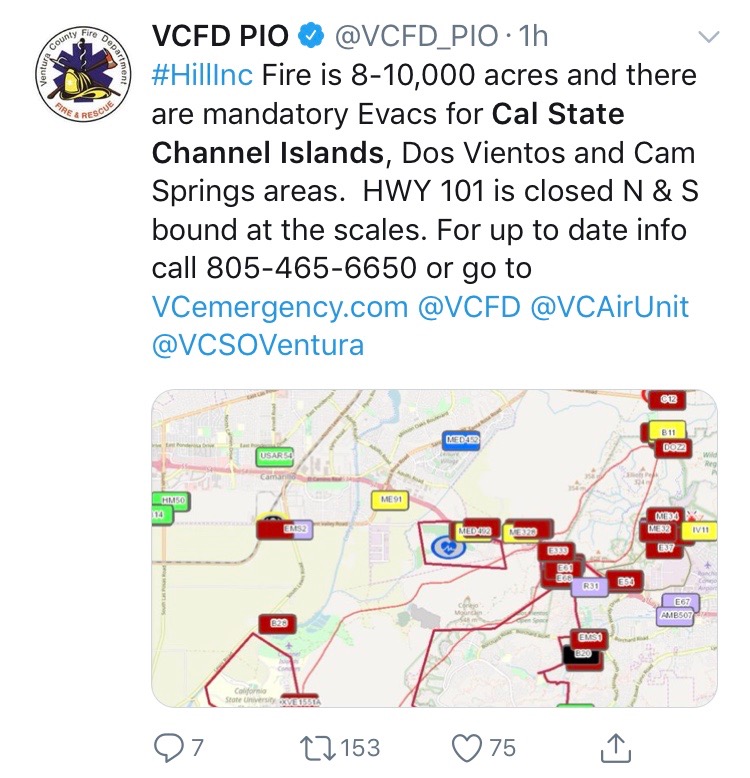 Pepperdine University Public Relations announced that the 101 Freeway is closed in both directions due to wildfires via email. The message informed the community that Pepperdine is monitoring the Ventura County wildfires and encouraged community members whose homes are affected to follow directions from the local governmental agencies.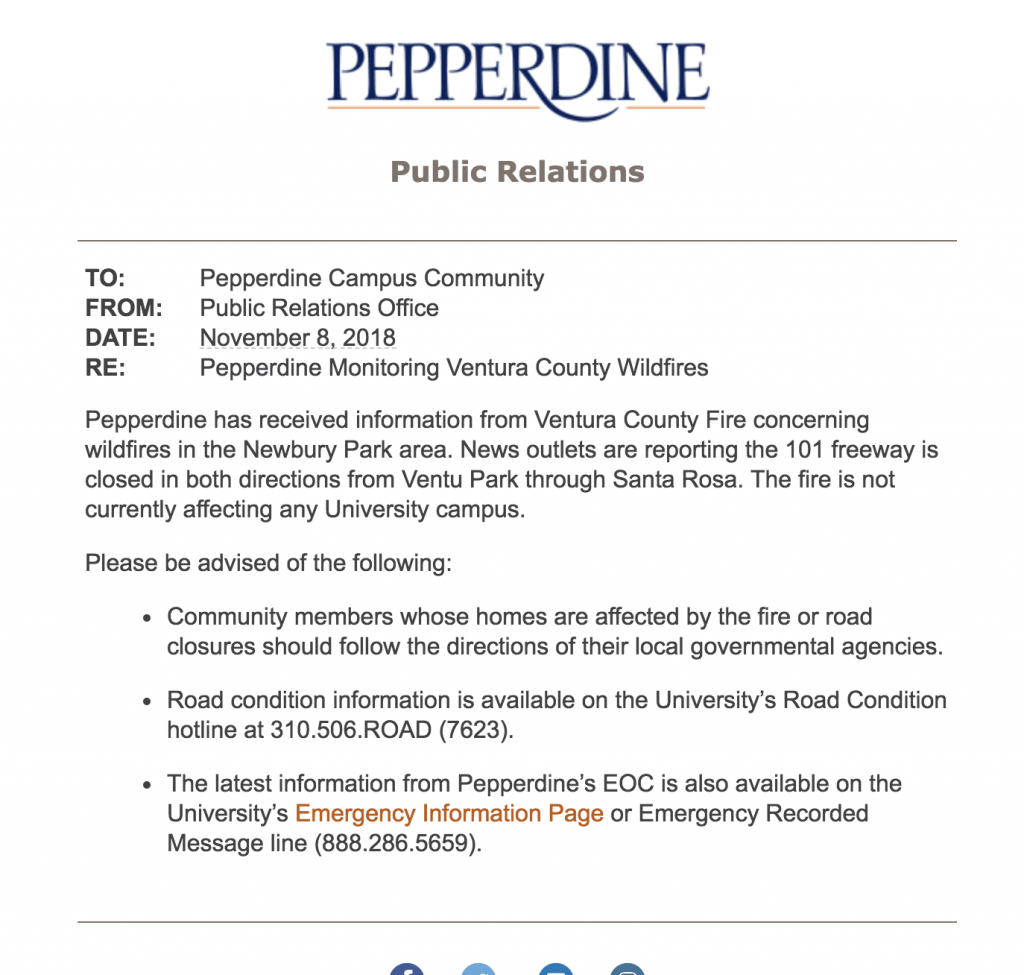 There has been no official announcement about the evacuation status for Pepperdine University.
______________________
The Graphic is reporting. For up-to-date reports, follow @PeppGraphic on social media.