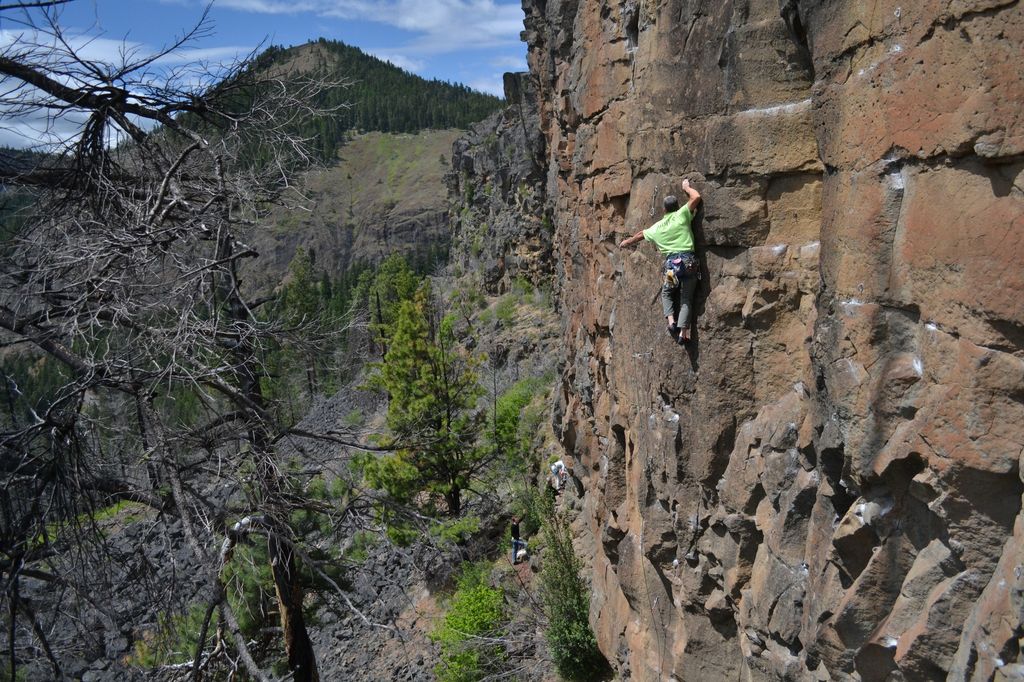 Photos by Katrina Warme
"You're going to do what?" asked the park ranger, with all the incredulity his expression could muster. He could not comprehend that anyone this young or this small was about to attempt what we had set out to do.
Setting: Yosemite National Park, California. Little Yosemite Meadows Campground. Summer, 1999. Late afternoon, six miles into a hike, and merely the beginning of what we called a normal family vacation.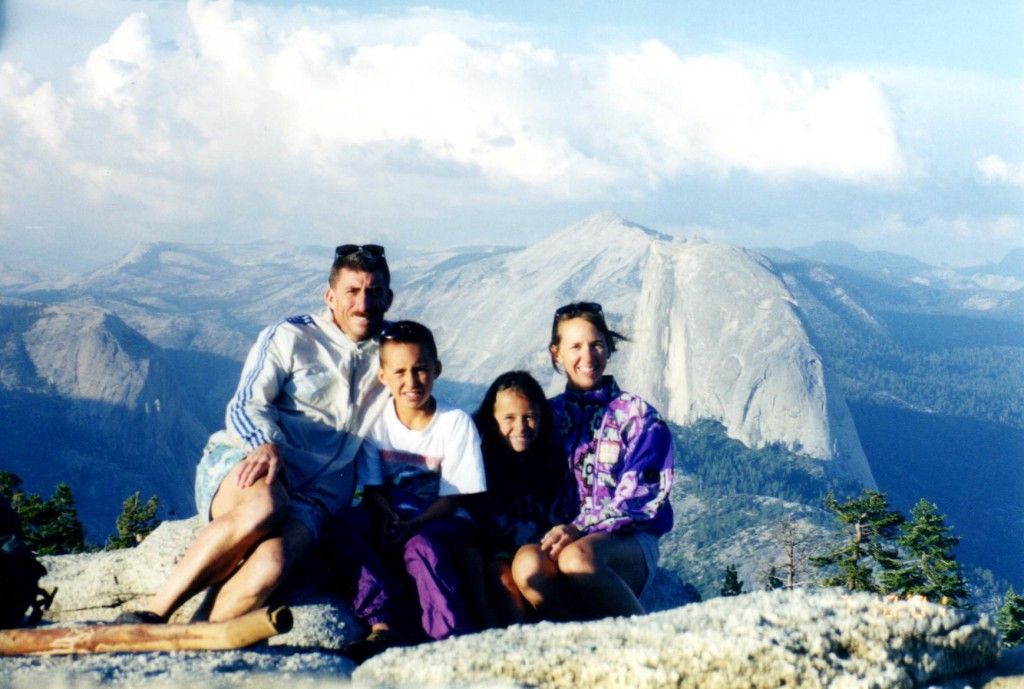 It's funny to see so many people interested in climbing these days, talking about it like it's something normal to do on a weekend. The advent of climbing gyms and the growing popularity of bouldering have enabled the sport of climbing to branch out from its "Danger! Experienced athletes only!" realm into a more accessible sphere. But these truly are recent developments.

Growing up, my family was considered strange because we spent our vacations on cliff faces, and I mean that quite literally. Camping trip? Gotta be near cliffs. Backpacking? Only if the first thing in your pack is a rope. Going to a work conference? Better pull out the guidebooks and see what's nearby. Vacation? Time to go to Yosemite.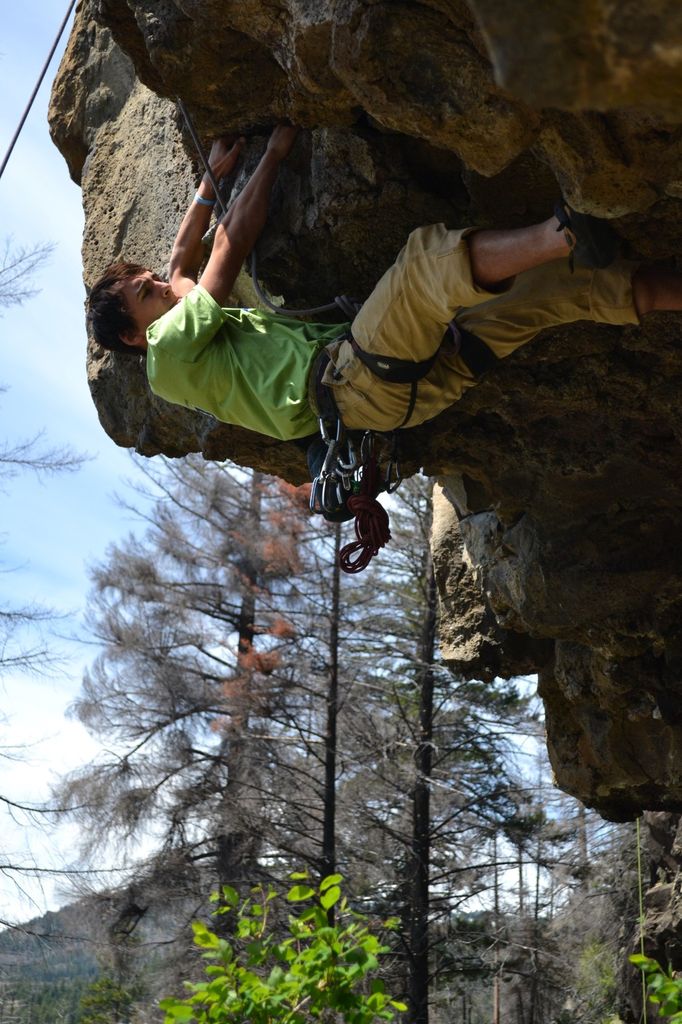 On this particular vacation, we were going to conquer Half Dome, probably the most recognizable natural rock feature in the United States. I was only 6 years old, but my older brother was 8, if that helps the situation at all. I'm not sure it helped the park ranger. After seeing me and hearing my family's plan, he probably preplanned a rescue mission to get me off the mountain once we failed. I suppose that's a fair concern. I was (and still am), after all, the youngest person to climb this mountain. We succeeded, much to his surprise: eight pitches (50-to-60 meter rope lengths), several hours and countless protein bars later.
The details of this dramatic experience have faded over the years, but climbing stuck with me and has certainly left its impact. It taught me how to trust and how to see difficulties as something beautiful.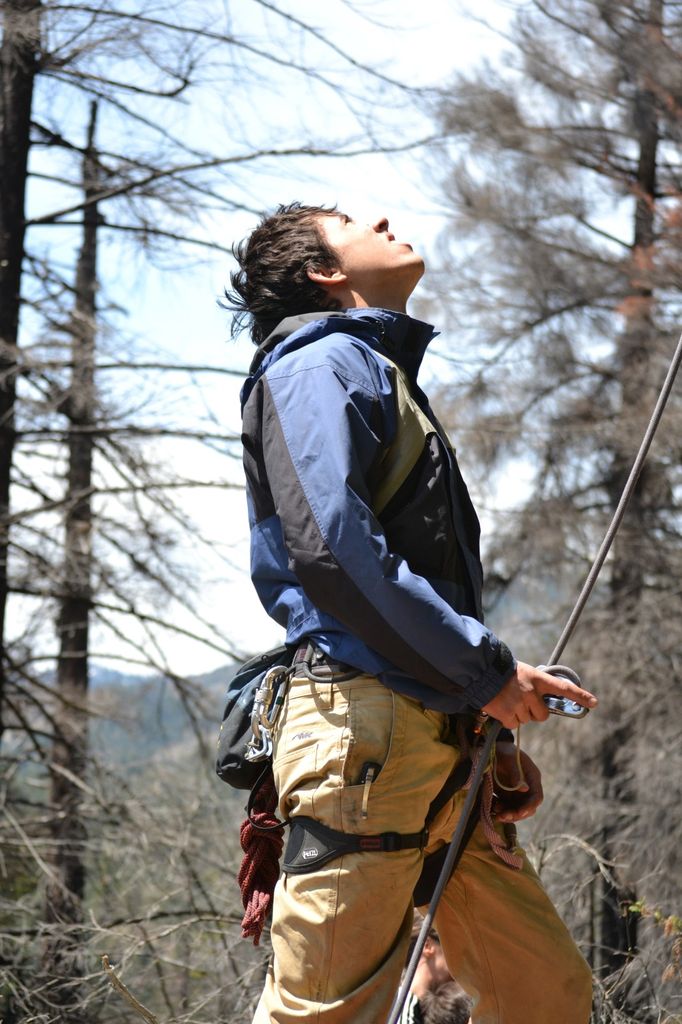 Climbing has its own vernacular, but as with any language, we often throw these words around without taking into account what they actually mean. "Am I on belay?" I ask my climbing partner before I begin the climb. "Belay on," they respond, poised with rope in hand, ready to watch me conquer this cliff. And then I climb. It's that simple! Well, not quite.
The belayer is the one responsible to catch the climber if they fall, by means of threading the rope through a friction device and monitoring its movement. If I were to fall, the belayer must prevent the rope from slipping through the device, preventing me from falling a greater distance. In simple terms: the belayer has my life in his or her hands. He or she is there to keep me from hitting the ground.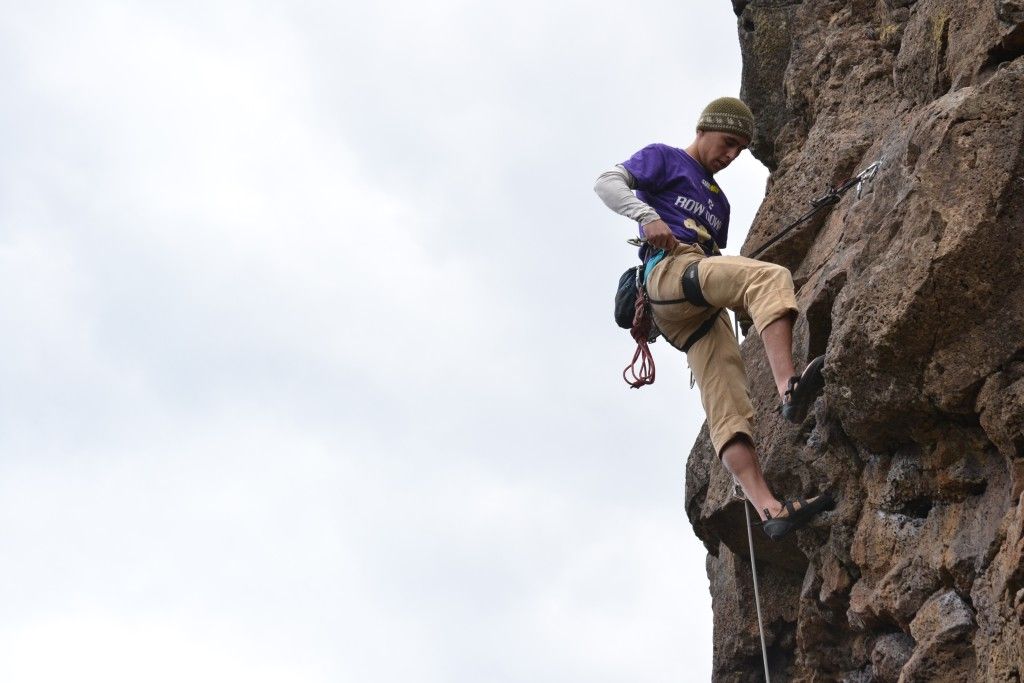 In a climbing gym, that might mean a difference between 10 to 20 feet, or getting stitches rather than breaking my legs. On a "big wall," such as Half Dome, a good belay may be the difference between a scrape on my elbow or someone scraping me off the forest floor. A good belay, therefore, requires trust: certainly not something to be taken lightly, but also a determining factor in whether or not I'm actually going to summit that mountain. Without it, I'll either hit the forest floor or be too afraid to set foot on the cliff to begin with.
Another basic climbing word is "tension." This is what you would say to the belayer when you want to feel the tension of the rope on your harness and be reminded that they're alert and ready to catch you. You won't hear a climber say this when they feel comfortable. I might say "tension" before attempting a tough move or in a moment when I feel on the verge of falling.
I don't mean to cast the act of trusting in a scary light. I actually think it's one of the most beautiful things we are capable of. It's the only reason I've been able to conquer these mountaintops, and it's the only reason I've been able to move past my fears. Yes, it's dangerous. Standing on clifftops carries a certain risk, but would you really rather stay stuck on the ground?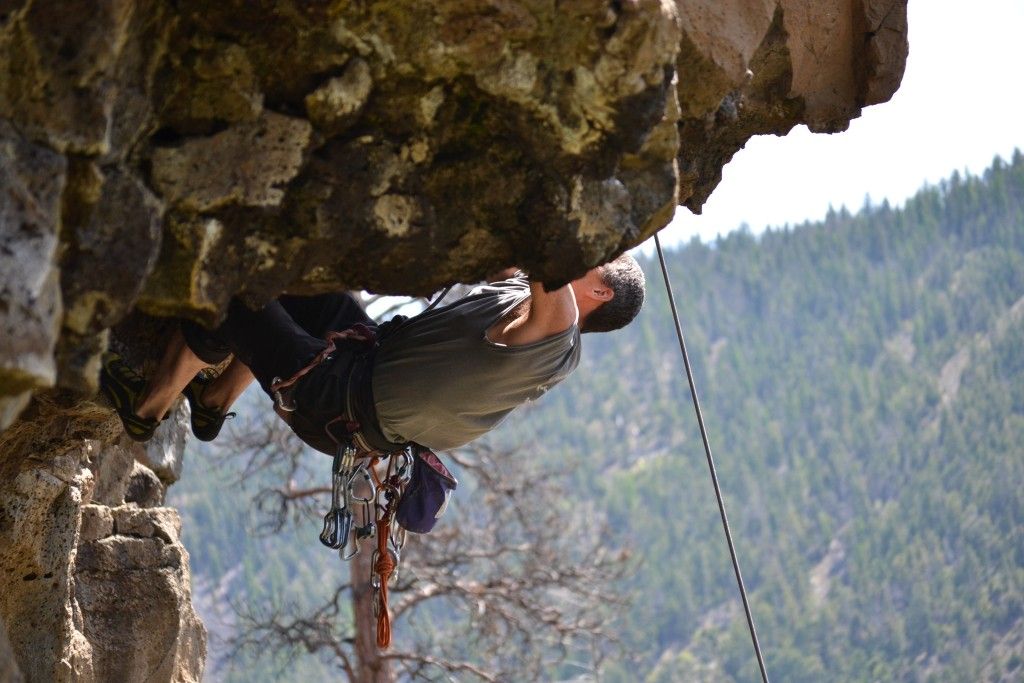 I love these clifftops. I love the relationships I have and the places they've taken me. And honestly, I cannot imagine my life without heights.
The feeling of surpassing my perceived limits is certainly fantastic, but it's hardly my primary motivation, nor do I need a thrill or to be reminded that I am alive. These heights remind me that I am not stuck below in my grime and pain. Up here, I am home.
___________
Follow Currents Magazine on Twitter: @PeppCurrents