Photos by Brett Bean
Twin Peaks performed a set at the first-ever Music Tastes Good Festival in Long Beach on Saturday. Their performance, along with many others, helped inaugurate this new festival, a hoping-to-become-annual event.
From the moment of the first guitar riff to the very last strike of a cymbal, the group of five delivered a high-energy performance for all the festival's patrons to see. The set began with one of their latest singles, "Butterfly," off their newest album, "Down in Heaven," which was released in May.
The Chicago natives delivered the same garage rock sound they began with back in 2013. The style and energy they brought to the stage was well-received by festival-goers, drawing in one of the larger crowds of the evening. Even a few downtown Long Beach residents opened their windows and perched on balconies to listen to the performance, as the sun dipped below the buildings. Songs like "I Found a New Way," "Walk to the One You Love" and "Wanted You" created the perfect ambiance for the late afternoon set.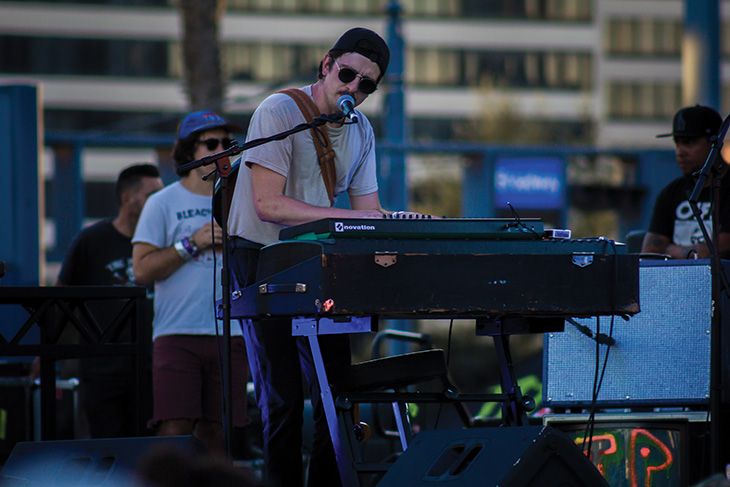 Instead of taking the classic approach to a summer festival and setting up in a massive field, the festival took place on Broadway and several of its neighboring streets, with performances beginning on Friday and continuing until Sunday. The layout was meant to resemble a block party, but even with its more modern approach to throwing a festival, Music Tastes Good still delivered on all of the absolute festival necessities.
The different stages were placed on their own streets, with food vendors — such as Sophy's Restaurant serving Cambodian and Thai cuisine and Roe Seafood — lining the roads in between each set, refusing to let the crowds go hungry. Vendors sitting under their tents still sold T-shirts and vinyl records, and companies such as Lagunitas Brewing Company still managed to supply festival-goers with plenty of beer.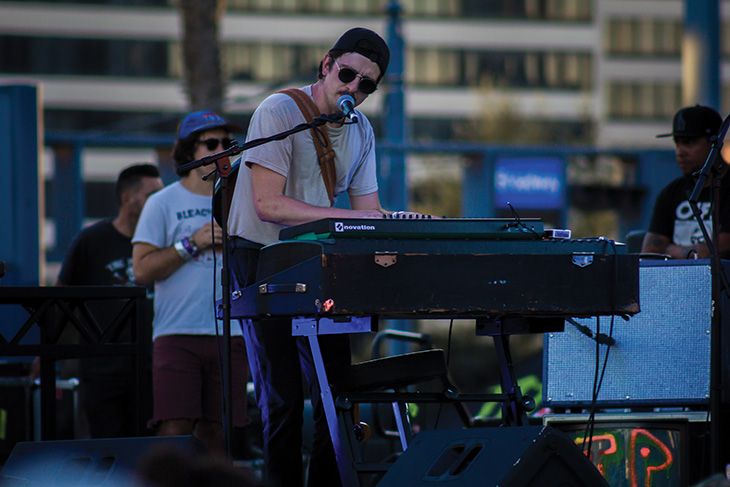 As for the lineup, Twin Peaks was among a plethora of bands, including well-seasoned artists like Iron & Wine and De La Soul, and those still working to spread their art's influence, such as Son Little and Open Mike Eagle. These lesser-known bands were often seen engaging with the audiences throughout their set, with Eagle specifically doing a brief segment of his "Advice Show," where a fan asked him what to do with the girl that didn't love him back. "You should find someone else to love!" This kind of audience-to-artist interaction is what makes a festival such an awesome experience.
Twin Peaks, along with all the other lineup artists, definitely established Long Beach as one of the new festival hotspots this past weekend. In the future, Music Tastes Good should resume as an annual festival, as long as energetic bands like Twin Peaks continue to be able to visit.
_____________
Follow Bria Dunlap on Twitter: @_AllSouledOut